Marty Caffrey Stays On The Side Of His Ex Wife Danielle Staub After Her Fight With Margaret Josephs!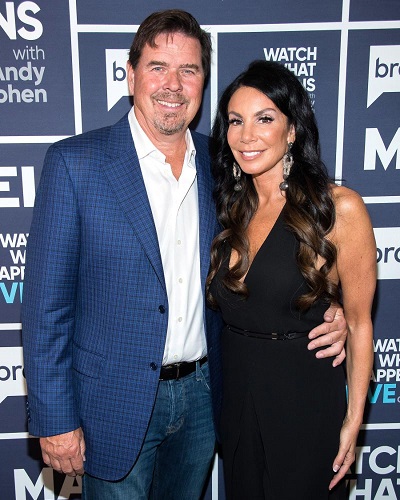 Marty Caffrey is still on the side of his ex-wife even after the split. The former husband of the RHONJ star Danielle Staub. The former couple is a close friends after the end of their marriage. He came to defend his ex-wife after her fight with Margaret Josephs.
Do they still share the same roof?
Marty Caffrey defends his ex-wife Danielle Staub
Caffrey defended his ex-wife Danielle after her fight with Margaret. He slammed Josephs that she picks on Danielle to get herself some RHONJ's attention.
He made his statement with the sources saying: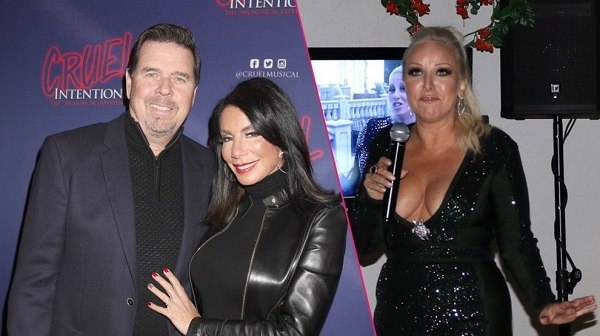 "I know she has threatened that before. It's another example of Margaret using Danielle to get attention when she can't get any by herself. Margaret should be worried about her career with the franchise if she ever stops talking about Danielle Staub."
The fight between Margaret and Danielle has reached an all-time low as Danielle dragged Margaret by the ponytail. The reality stars got into a fight when all of the housewives were making fun of Danielle's sex tape. This led her furious and the two reality stars got into a huge fight.
Afterward, when she confronted the housewives with Teresa Giudice, Margaret dumped a glass of water over her head. At the time  Marty warned Margaret to be careful after her action. At the time, he stated: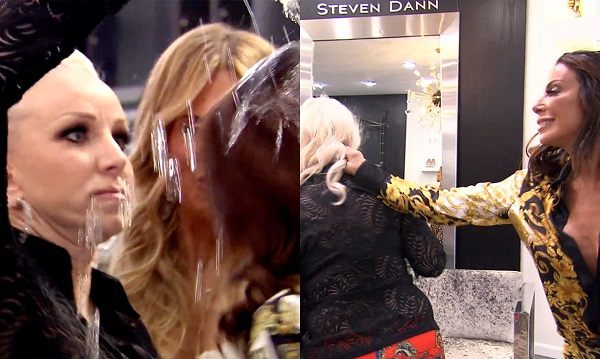 "The after show is a good example of how the 'full time' cast members constantly need to attack Danielle, a 'friend,' without her there to stand up for herself. Danielle has no platform. They get to spew whatever bulls**t they want and go unchecked. What 'friend' across all the franchises is the main focus of the season?"
He also slammed her co-stars calling them cowards who want to know her story as they do not have themselves. Afterward, the reality star claimed she is not aggressive but Margaret was taunting her for such a long time which made her snap.
The RHONJ star and her ex-husband Marty share the same roof. However, she has plans to shift to her very place.
She also mentioned she had a plan o buy the six-bedroom home she's currently sharing with her ex-husband. During her appearance on Watch What Happens Live With Andy Cohen.
At the show, she mentioned she and Marty are still roomies. She further stated: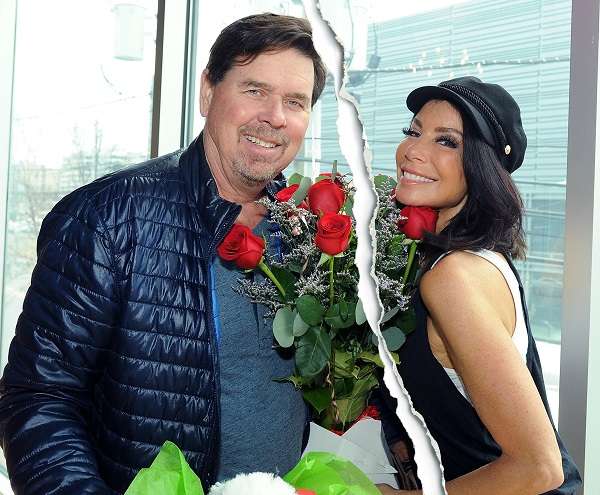 "I'm in the process of buying the house from him, and I have a partial deposit on the home, and I'm paying half the bills,"
She also declared that she is still a friend of her ex-husband. She stated:
"We're friends, and he's been very supportive of me. I'm proud to say that he's one of my dearest friends, and I treasure that." 
The former couple parted ways after Danielle filed a divorce in 2018. At the time, she alleged in her divorce that  Marty Caffrey verbally and physically abused her and her daughters.
You may also read-Lesbian Couple After 5 Years Of Marriage; Sara Gilbert Filed Divorce From Wife Linda Perry
More About Danielle Staub
Danielle Staub is an American television personality. She is an actress, best known for The Real Housewives of New Jersey (2009), Famous Food (2011), and The Real Housewives Confess: A Watch What Happens Special (2009). See more bio…
You may also read- RHONJ's Teresa Giudice and Joe Giudice Are Splitting After 20 Years Of Marriage
Source: The Sun, Radar Online, Tea, Bravo