Thankful for the Love and Support! Marvel Actor Jeremy Renner Posts a Selfie from Hospital Bed for His Well Wishers!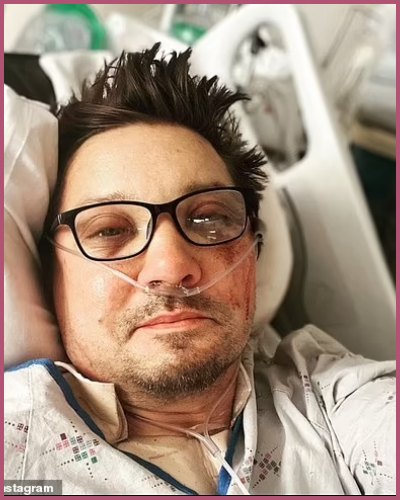 Jeremy Renner expressed his gratitude toward his fans and well-wishers for showing him love and kind words after his terrible accident.
The actor got multiple life-threatening injuries in his snow plowing accident on New Year's Day.
Till now, Renner has had two major surgeries and metal pins around his leg.
---
Jeremy Renner is in better condition after his terrible snowplow accident
Jeremy Renner posted his first-ever social media post since getting into a deadly snow-plowing accident on New Year's Day. The actor thanked everyone who sent him love and kind words during his hard time.
On Tuesday, the actor posted a selfie from his hospital bed on his Instagram account where fans could clearly see bruises on his face.
He simply wrote:
"Thank you all for your kind words. Im (sic) too messed up now to type. But I send love to you all."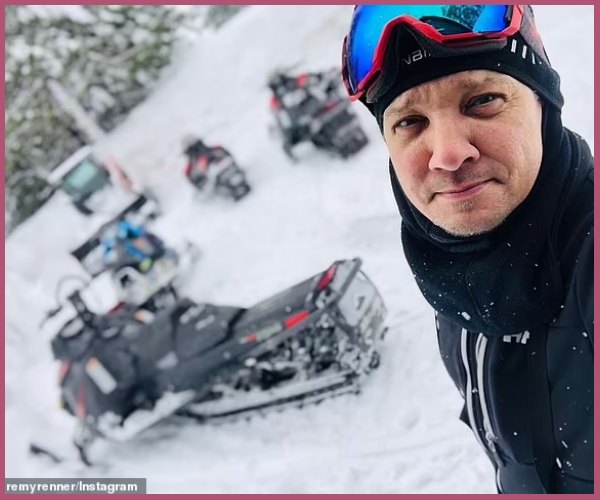 The Marvel actor was on the verge of life and death after the accident. He had to go through two important surgeries where he had surgeons place metal pins around his leg. Now, he is better and is able to walk and talk.
On New Year's Day, Renner was helping a relative with a personal vehicle that was stuck due to heavy snow. He used the 14,330-pound snowplow to help his family member and tried getting out to have a conversation with them.
It was during the conversation, the PistenBully started to roll. Then, Jeremy tried getting back in the snow plow but got run over.
Washoe County Sheriff Darin Balaam explained that there was no foul play. He said that the friendly neighbors were first to offer help and first aid. Before being taken to the hospital by air, the actor was speaking to his first responders.
Also, Read Ken Block dead: YouTube Star and Pro Rally Driver Killed in Snowmobile Accident!
Renner remains in the ICU in stable condition
The two-time Oscar nominee's immediate family members were visiting him for the New Year but the high-altitude hamlet near Mount Rose where the actor has his home was buried under five feet of snow.
Because of that, the residents face a power cut and no running water for almost two days when the unfortunate event took place.
A neighbor who has known Renner for a long time said: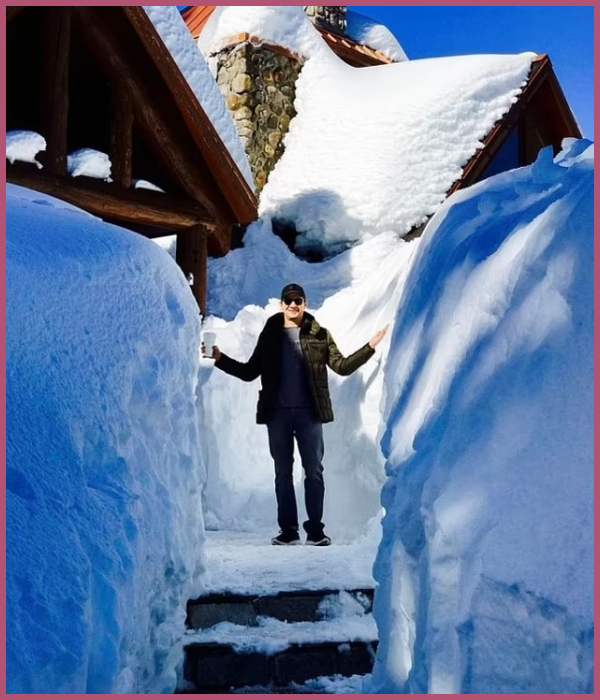 "He had some family up here. His nephew was with him. They shut down the mountain because all the people skidded out."

"He was just plowing the road to go snow skiing. He got out, and then the machine took off. The machine jumped out of gear. And then he did something to try to get in it, and he got caught up and it ran him over."
The neighbor also added that the 51-year-old Avengers actor is doing really well despite the wounds.
Reps for Renner on Monday said that the actor 'has returned from surgery and remains in the Intensive Care Unit in critical but stable condition.'
They added that Jeremy 'suffered blunt chest trauma and orthopedic injuries,' and said that Renner's family would like to 'express their gratitude to the incredible doctors and nurses looking after him, Truckee Meadows Fire and Rescue, Washoe County Sheriff, Reno City Mayor Hillary Schieve and the Corano and Murdock families."
Also, Read Accidental Death! An Autopsy Revealed the Death Cause of Tyler Sanders