Maryland Rep Jamie Raskin Diagnosed with 'Serious but Curable Form of Cancer'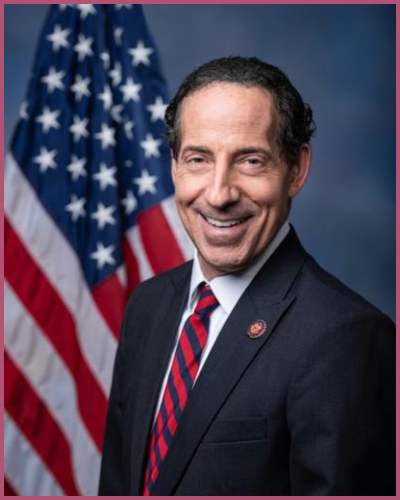 Maryland Representative Jamie Raskin has been diagnosed with Diffuse Large B Cell Lymphoma.
The US Congressman despite his diagnosis wants to continue his service in his political career.
Learn about the health update of the Maryland Representative.
---
Jamie Raskin Diagnosed with Diffuse Large B Cell Lymphoma
The U.S. Democratic representative Jamie Raskin confirmed he is diagnosed with serious but curable cancer in a press release on 29 December 2022.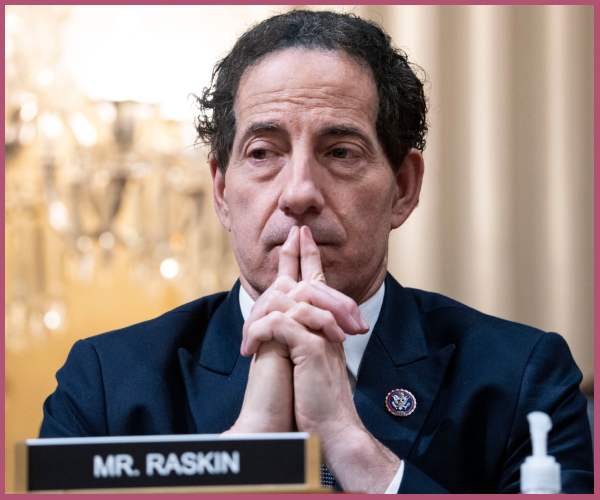 The Maryland representative Raskin, who is going to complete his tenure amidst his ill health and cancer diagnosis said,
"After several days of tests, I have been diagnosed with Diffuse Large B Cell Lymphoma. I am about to embark on a course of chemo-immunotherapy on an outpatient basis at Med Star Georgetown University Hospital and Lombardi Comprehensive Cancer Center. Prognosis for most people in my situation is excellent after four months of treatment."
Raskin, who's been serving as the U.S. representative for Maryland's 8th congressional district since 2017, has explained how chemotherapy is affecting him intensively. The symptoms like hair loss, weight gain, and impairing natural antibodies have caused serious trouble to him.
The Politician who is hopeful for his future days, however, will avoid unnecessary exposure to avoid Viruses that can easily attack him. He on the same said,
"With the benefit of early detection and fine doctors, the help of my extraordinary staff, the love of [wife] Sarah and our daughters and sons-in-law (actual and to-be) and family and friends, and the support of my beloved constituents and my colleagues in the House, I plan to get through this and, in the meantime, to keep making progress every day in Congress for American democracy."
The statement of the US Politician who is ready to serve for the betterment of America amidst his cancer battle and struggles added,
"My love and solidarity go out to other families managing cancer or any other health condition in this holiday season — and all the doctors, nurses, and medical personnel who provide us comfort and hope."
Jamie Raskin, who is now battling Diffuse Large B Cell Lymphoma had an early battle with stage 3 colon cancer. As the Washington Post reads, the same politician had undergone radiation and chemotherapy in 2010. Years later in 2021, he developed a benign cyst on his stomach as suggested by an MRI exam.
Also, Read A Place in the Sun star Jonnie Irwin getting Emotional Over Cancer Diagnosis!
US Representatives wish for the good health of fellow Raskin
While the Maryland Representative gave an update on his deteriorating health condition on Wednesday, another politician, Rep. Ritchie Torres, and Rep. David Trone, showed their support via Twitter.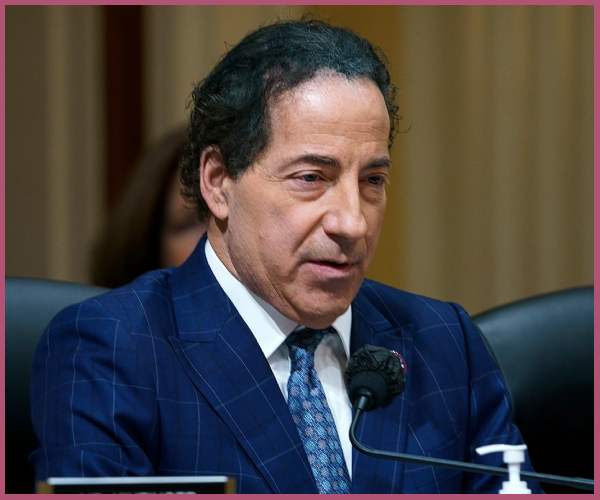 U.S. representative for New York's 15th congressional district Torres, 34 called Raskin a national treasure and wished his recovery on Twitter,
"I am praying for his strong and swift recovery as he undergoes cancer treatment. America needs you, Jamie."
Similarly, Maryland's 6th congressional district representative Trone, 67, wrote in his tweet,
"If you know @RepRaskin, you know that he's a fighter. Jamie, we are with you every step of the way."
Also, Read Teddi Mellencamp Gives her Surgery Update after Stage 2 Cancer Diagnosis!