See Maternity Photoshoot Of Pregnant Sharna Burgess With Husband Brian Austin Green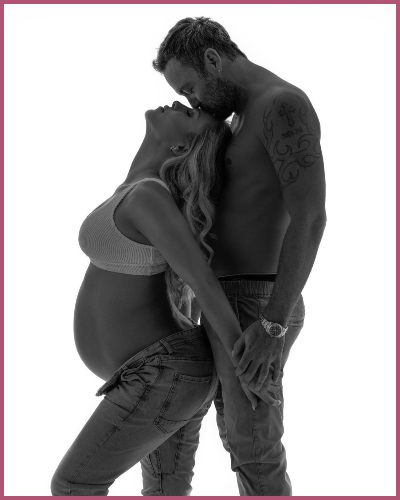 Sharna Burgess is an Australian ballroom dancer and reality TV personality
She is expecting her first child a baby boy with her husband Brian Austin Green
Burgess has now completed 35 weeks of her pregnancy, we're getting very close to her due date
---
Pregnant Sharna Burgess, who is expecting her first child, has shared photos from her recent maternity shoot. 
In early February, Burgess confirmed her pregnancy news along with her boyfriend Brian Austin Green. The Dancing with the Stars pro has now completed 35 weeks of her pregnancy. Now, we're getting very close to her due date.
So, Babby boy is on the way! How excited are you guys to welcome junior Brian Austin Green?
Recent Maternity Photoshoot
Burgess took to Instagram on Monday, May 30 to show off the stunning photographs from her recent pregnancy shoot, which she shared with her adoring fans.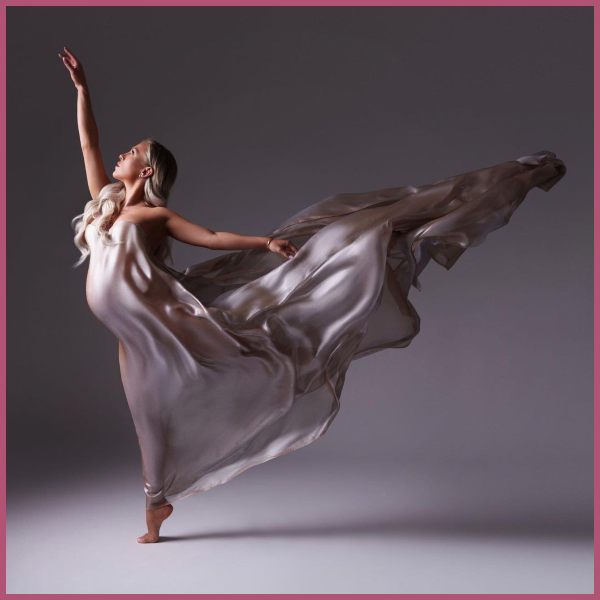 The Australian-born beauty shared a beautiful shot of herself displaying her growing baby bump as she wore jeans and a bar. She poses in front of the shirtless Beverly Hills, 90210 actors kissing her on the forehead while holding hands. Similarly, the mom-to-be captioned the post,
"L O V E . In all ways, on all days, always."
She then conveyed her feelings about the lovely photograph, remarking,
"There will never be a day im not obsessed with this photo, the man in it and the life growing inside me. Shooting with @monamarandystudio was an absolute gift and she managed to capture true love and magic in every shot. I have so much to share"
Also read "Sharna Burgess is Pregnant! Brian Austin Green, 48 to be a Father of 5th Child"
In addition, Burgess thanked photographer Mona Marandy for the beautiful photo. She appreciates,
"Mona, I cannot thank you enough. Your passion and talent is beautiful to be in the presence of and to work with"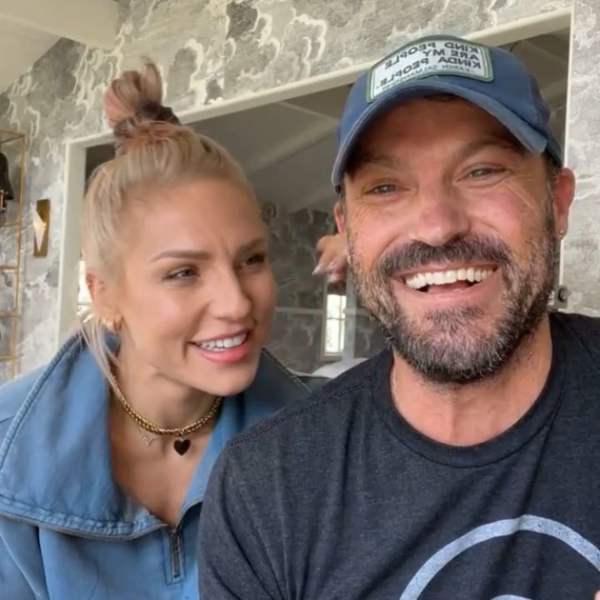 She also shared another breathtaking photo in which she donned a grey satin gown and posed with her arms and legs extended outward.
Sharna also captioned the shot with a long message depicting how she is eagerly waiting for the arrival of her newborn boy.
Also read "Sharna Burgess And Brian Austin Green Revealed The Unborn Child's Sex With Due Date! 'And suddenly my world would never be the same'"
Short bio on
Sharna Burgess
Sharna Burgess is an Australian ballroom dancer and reality TV personality.
She is the best know for being a professional partner and troupe member on the ABC series Dancing with Stars.
She is also known for her work as an assistant choreographer for So You Think You Can Dance. See more…