Matilda, the daughter of chef Gordon Ramsay is dating the son of chef Gino D'Acampo, Luciano!
The celebrity chef Gordon Ramsay was on the show The Jonathan Ross Show. He talked about his daughter, Tilly, 17 who has started a relationship with the son of a famous friend.
But the father of Tilly is not too happy with this budding romance. A detailed story here of Gordon Ramsay and his daughter Tilly!
Gordon Ramsay and his daughter Tilly
The chef Gordon Ramsay appears on the show The Jonathan Ross Show. His daughter, Tilly, 17 has struck a relationship with the son of Gino D'Acampo, Luciano. But Gordon is not happy about this blossoming relationship.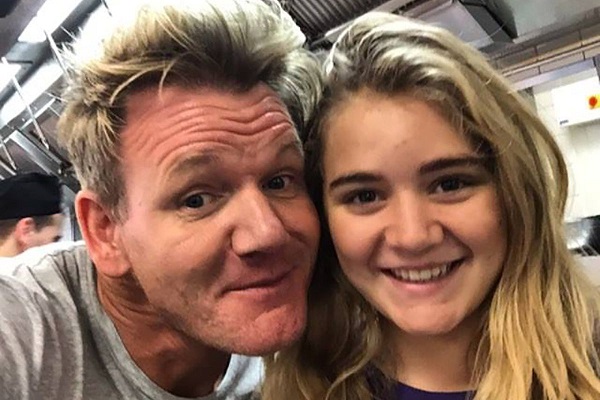 The host of the show asked Gordon, 52 about the rumors of his daughter's romance with Luciano. Jonathan asked:
"He's a good looking man. Luciano, I believe. And he is dating your daughter?" 
Gordon informed that his daughter's name is Matilda. Jonathan took the point and continued:
"So Matilda and Luciano – the young Ramsay and the young D'Acampo are an item,"
At this, Gordon answered:
"He's a very handsome young man," 
He added:
"I think maybe Gino isn't the father!
Gordon concluded:
"F***ing nightmare!" 
Gordon Ramsay and his family
Gordon is a married man. His wife is Tana and the couple wed in 1996. The couple has five children in all. The eldest is Megan, 21. Then there are the twins namely Holly and Jack, 19.
The next in order is Matilda, 17. The couple has a son named Oscar who is just 6 months old now. They welcomed the child earlier this year. Gordon revealed that for the first time he decided to be in the delivery room while his wife delivered their fifth child.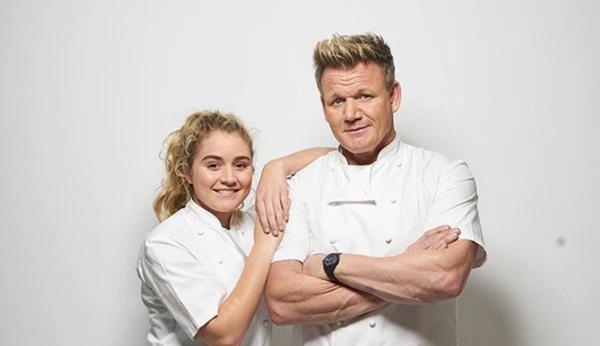 He admitted much to the surprise of the host and the audience in the studio that he had dropped to the floor after blacking out on seeing the birth of Oscar. Gordon narrated the whole incident:
"Tana didn't want to see me there for previous births, she said 'I don't want you to see me in this state so get out.' This time around, I was there and I absolutely (expletive) my pants. I fainted. I literally dropped on the floor. And I was sat there and Oscar popped out through the sunroof and then they sort of throw you on him and he's screaming and I fell back, the nurse grabbed me."
Matilda and Luciano-their relationship details
Luciano, 17 is the eldest son of the telly chef Gino D'Acampo with his wife Jessica Stellina Morrison. He lives with his family which includes his parents and two siblings in Elstree in Hertfordshire.
He has a brother Rocco who is 14 and a sister named Mia who is 7. Luciano is studying but the details of his education are not known.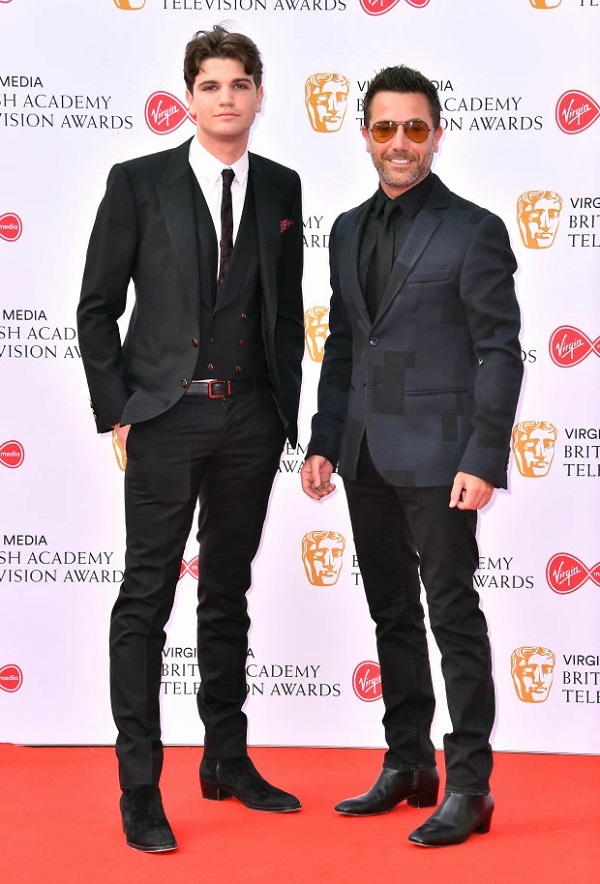 Gordon and Gino came together to film the new show Men Behaving Badly and during this time, Tilly got close to Luciano. Gordon revealed how he came to know of their relationship. He said:
"We were driving through San Francisco and FaceTiming Luciano, and all of a sudden Tilly pops up behind them, and they are out having lunch."
Jonathan was very happy with the big reveal on his show and he tweeted:
"Uniting of the two dynasties' – can you believe Gordon's daughter is dating Gino D'Acampo's son!"
Short Bio on Gordon Ramsay
Gordon Ramsay is a British celebrity chef, restaurateur, and television personality. He is a judge of the cooking show Masterchef, Hell's Kitchen, The F Word, Ramsay's Kitchen Nightmares, etc. More Bio…
Source: The Sun UK