How Is Matt Roloff's Girlfriend Caryn Chandler Doing After Her Painful Bone Spur Surgery?
Caryn Chandler, the girlfriend of Matthew Roloff is in the hospital after her surgery. She is in the hospital for her surgery and following the treatment. She went through the surgery after dealing with a painful bone spur for so many years. How is she doing in the hospital after the surgery?
Surgery of Caryn Chandler for her bone spur
The girlfriend of 'Little People, Big World' star Matt was in the hospital for her surgery. She was hospitalized for the surgery to remove a painful bone spur from her foot. Chandler shared the news of her going to the hospital on Instagram Wednesday night. She shared a photo of her and her boyfriend while she was in a wheelchair. Chandler also attached a sweet note on the caption saying: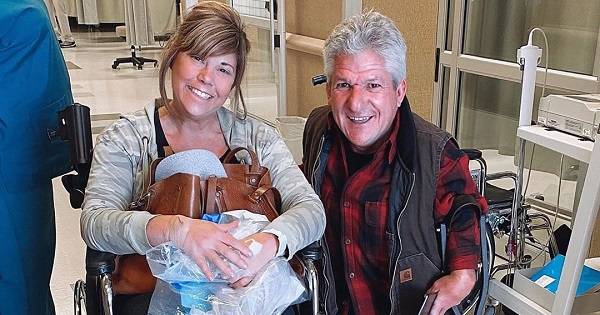 "Today… I said goodbye to the painful bone spur that had made its home on top of my foot for 2 long years. Huge thanks to Matt for being there to support me and help me recover."
Soon after the post, she started receiving lots of wishes and prayers from her fans and followers on social media. As per the source, she underwent surgery on Wednesday, Feb. 20 for the removal of the bone spur. Meanwhile, Matt stayed by her side during the entire process. The source stated:
"He wouldn't leave her side. He is so good to her and treats her with such kindness. She deserves that."
In recent times, she is in the process of recovering from her surgery. We wish for her quick recovery!
How did they start dating?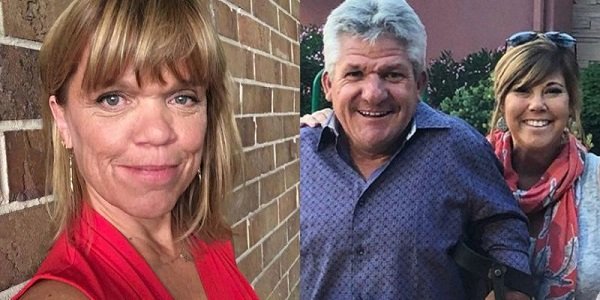 Chandler and Matt started dating after some time of divorce of Little People, Big World star's divorce with Amy Roloff. Chandler has made her appearance on Little People, Big World for many years. She appeared on the show due to her association with the Roloff Farms pumpkin season. The reality star also once mentioned her appearance saying:
"Caryn is instrumental in running pumpkin season, she's run it for 10 years. I enjoy her immensely. Whether we're working or whether we're relaxing, we have a great time together."
As they are dating from the years, it was not always easy for Amy to work with knowing her relationship with Matt. Amy once admitted though Caryn is the part of the pumpkin farm and does a great job managing her work, it was hard for her. She mentioned knowing Caryn Chandler and Matt are dating Amy thought it was not healthy for her two work along.
Amy also once revealed on the memoir that the two were sharing inappropriate texts and photos though Matt was still married to Amy. This is the obvious reason why she did not get along with Chandler. Soon after the divorce of Matt and Amy, they officially started dating, however, Chandler is not in a hurry to read the vows anytime soon.
You may also read- Jamie Lynn Spears elder daughter Maddie's health update! Fans best wishes to her daughter
More About Matthew Roloff
James Roloff is an American businessman, farmer, actor, and author. He is famous for participating with his family in the reality television program Little People, Big World seen on TLC. Zachary, like his mother, has achondroplasia, while the other three children are average height but Matt has dystrophic dysplasia. See more bio…
You may also read- Jameela Jamil Slams Those Saying She Is Suffering From Munchausen's Syndrome!
Source: Cheatsheet, PEOPLE, Yahoo