Who is Matt Steffanina dating? Know about this choreographer's relationships, international career, and childhood!
Matt Steffanina is an American dancer, choreographer, and a YouTuber. The blue-eyed boy has gathered a huge fan following due to his great dance moves and forms and he also trains pupils in various dance styles.
How did this all start for Matt and how well are his career and personal life doing? Find all the answers here!
Matt's relationship timeline
Matt was dating a dancer, Dana Alexa. The two met at work and started dating in 2011. They got engaged two years later. They go on vacations and holidays together. Dana is three years younger than Matt. They make a cute and gorgeous couple.
However, in 2016 they broke up. Dana was with Matt on The Amazing Race and she had demonstrated a meltdown at that time. The show does push people to their limits and Dana was in a similar situation.
She shouted at Matt. She received the backlash on social media with people calling her a drama queen and even giving her names such as mental. They possibly split after that. Matt has been single since then and has not been seen with any new girlfriend.
Steffanina's growing years
Matt was born on 20 October 1986 in Virginia. His current age is 32 years. There is no information provided about his parents and siblings. Regarding his education, there is no information. He was raised in Virginia and migrated to Los Angeles in 2010. He loved snowboarding and was a competitor snowboarder.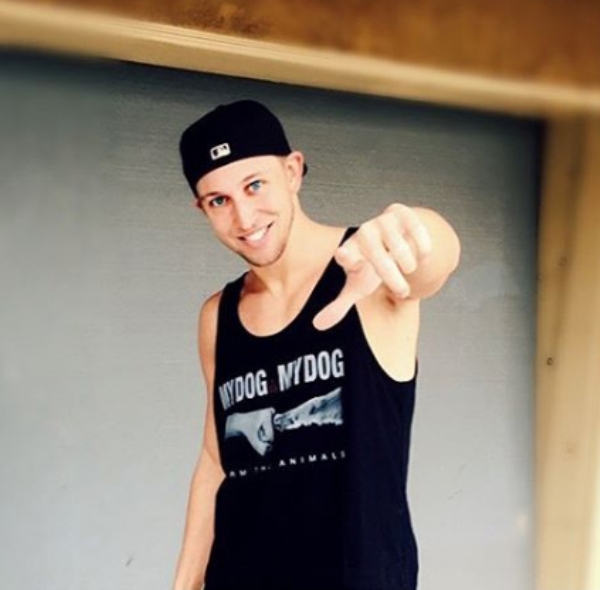 When he acquired the age of 18 years, he developed an interest in dance and started self-learning by watching various dance videos on YouTube. He also plunged into choreographing and made the move to LA.
Also read Meg Crosbie- A child actress who is busy building herself as an American actress, singer, dancer, and model!
Matt's career
Matt learned the art of dancing himself. He has not undergone any formal training in it. He not only did dancing but also started his dance teaching programs and classes. These became quite popular in his hometown.
After his move to the West, Matt appeared in many shows and talent competitions. He was part of So You Think You Can Dance, The Ellen Show, and Step Up.
He partnered with Taylor Swift, Chris Brown, Krewella, Snoop Dogg, Wiz Khalifa and more. In 2016, he was a winner of the reality show, The Amazing Race. This raised his position from a well-known choreographer to that of an international superstar.
Matt has his own YouTube channels named MattSteffanina and DanceTutorialsLIVE. He is known for his energetic and intricate dance routines. These are set to popular songs of the charts. He also hosts the Go90 series Dance-Off Juniors.
He has partnered with izo (former DanceOn) and has more than 10 million fans on his primary YouTube channel. In toto, he has more than 10 million subscribers. His videos have more than 1.9 billion total views.
He also posts dance tutorials on his channel. He has also had the honor to dance at major dance events such as the World Dance LA. Additionally, he is said to be a perfectionist.
Matt is also an entrepreneur and sells merchandise online. He is ventured into the production line and is good at it too. Talking about his huge fan following, in a 2016 interview, Matt had said:
"It's crazy — I started making videos nine years ago for fun to share my progress (don't go back and watch them, they're bad.) I didn't really even understand that the videos were public, I was just sending the links to my friends and grandparents for fun.Then one day someone asked me to come teach at their studio after my video went viral, which at the time meant like 100k views. I couldn't believe that people were watching my videos and actually liking them!"
You may like to read Abby Lee Miller diagnosed with non-Hodgkin's lymphoma! Know about her medical emergencies and the course of treatment!
Talking about the benefit of YouTube for him, Matt had said:
"It's allowed me to take control of my career and have the freedom to do things my way. I've been producing a reality show called DanceCon for my main channel, creating concept videos, working with new artists. Also, my third channel, which is all tutorials, is over 1.5 million subscribers and allows me to teach dancers all over the world. I think any artist would agree that being able to make your own decisions is the key to happiness in this industry and YouTube gives us that."
Short Bio on Matt Steffanina
Matt Steffanina is an American dancer, choreographer, and entrepreneur. Moreover, he is also a famous YouTuber who also owned two extremely popular channels MattSteffanina and DanceTutorialsLIVE. He has more than 5 million subscribers on youtube. He has also featured with many singers in the various music video. See more…