Matteo Salvini is sad but content after his break-up from his girlfriend Elisa Isoardi!
Italy's populist deputy PM of the coalition government Matteo Salvini was named the deputy PM earlier this year
The news of his break-up with his girlfriend Elisa Isoardi was on the Internet and publicized but Matteo brushed it off
---
Elisa Isoardi and her post of the breakup on the social media
Elisa Isoardi put up a post on her Instagram in which she talked about her relationship with him thanking him for it. She also uploaded an intimate picture of the two together with the writing.
It is said that the couple split 2.5 months back and Elisa uploaded the picture and message when he was leaving for Ghana to talk about the migrant issue.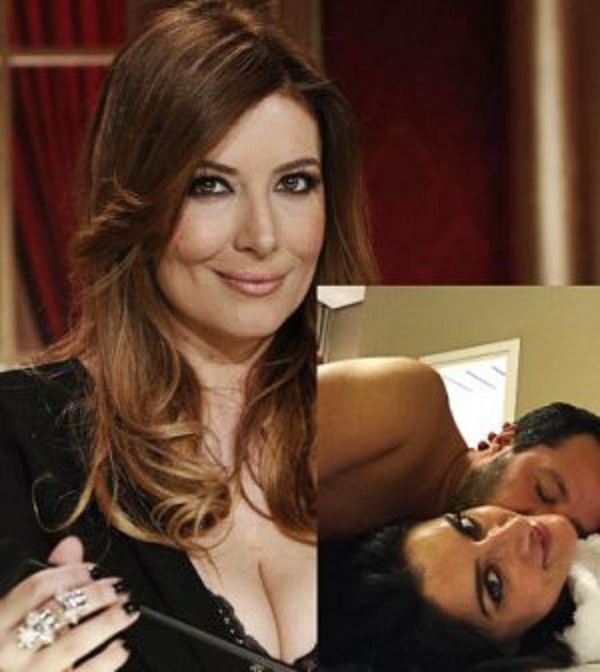 Elisa quoted a line from the contemporary poet Gio Evan and wrote:
"It's not what we have given each that I miss, but what we still had to give to each other."
She continued:
"With immense respect for the true love that was, thank you Matteo."
Matteo Salvini and his response to her post
Matteo Salvini is also the leader of the right-wing anti-migrant League. In this capacity, Matteo was traveling to the country of Ghana.
There he was to discuss the repatriation of migrants to Italy. At the same time, Elisa's post came up and went viral. He clarified this issue on his Facebook.
Matteo wrote:
"Busy working day in Africa on the immigration and security front, but the phone from Italy is ringing about other matters."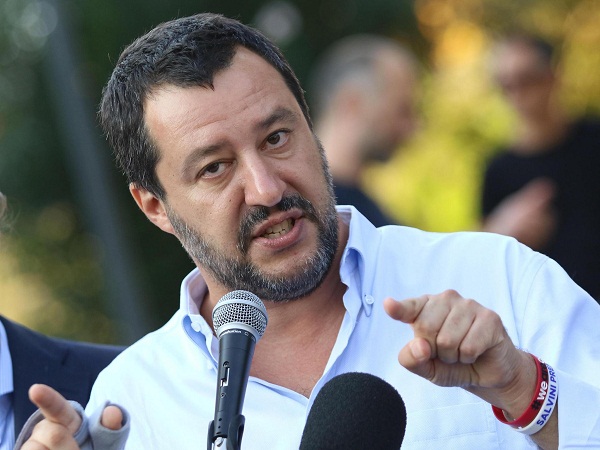 The other matter he mentioned was about this break-up he faced in his personal life and which people came to know now through his former girlfriend's Instagram post. He also said that Italians did not care.
He wrote:
"I never threw my private life in the square, I won't start doing it now, Italians don't care. I loved, I forgave, surely I also made mistakes but I believed it all the way."
He said that he is sad but content following the end of this relationship with Elisa. This he wrote on his Instagram later where he posted his picture standing beside some pink flowers and smiling.
He captioned this picture thus:
"Night Friends, I go to bed certainly sad but content, Thanks thanks thanks."
Matteo Salvini and Elisa Isoardi's relationship
Matteo Salvini and Elisa Isoardi have been in a relationship for 3 years. Elisa has a cookery show on Italian TV which she hosts. During their relationship, they had featured in Italian gossip glossy magazines.
The couple split around two and a half months back. Though Matteo had remained tight-lipped on this matter, she had decided to go public on this matter now.
Also read David Hasselhoff marries Welsh model Hayley Roberts in Italy! Read about their dream wedding here!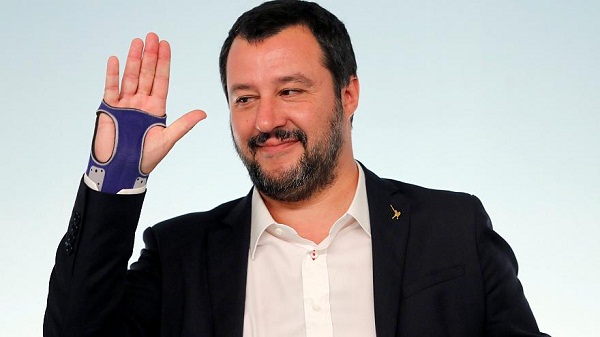 She gave an interview to Chi magazine in which she said:
"Why did we break up? We were far apart due to the commitments we both have," 
Both are active on social media. Matteo has more than 3.3 million followers on his Facebook whereas his Twitter and Instagram have over 900k fans following him.
Also read The King of Paparazzi, Italian-born photographer Arnaldo Magnani dies at age 81 in a clinic is Cesena, Italy!
Source: BBC, independent, people