Man who died while having sex! Matthew McConaughey shares an unbelievable story behind his father's death! Is Matthew still married to Camila Alves?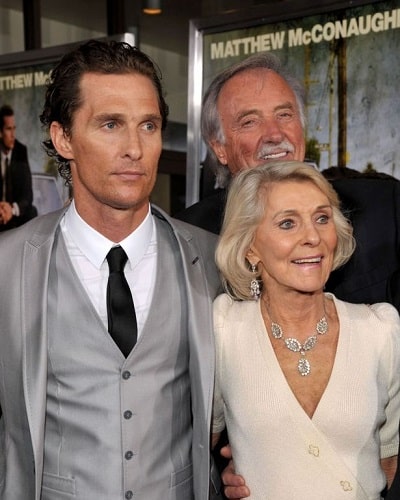 An American producer Matthew McConaughey was born to father James Donald "Jim" McConaughey and mother Mary Kathleen "Kay"/"KMac". His father James ran an oil pipe supply business and played for the Kentucky Wildcats football team expired in August 1992.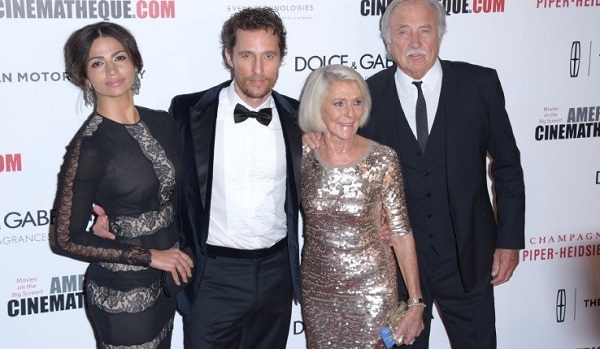 Recently, Matthew McConaughey shared the reason behind his father's death. He said that his father passed away mid-intercourse. McConaughey wrote in his book Greenlights which is published on 20th October 2020,
"I got a call from my Mom. 'Your dad died,' My knees buckled. I couldn't believe it. He was my dad. Nobody or nothing could kill him. Except for mom. He'd always told me and my brothers, 'Boys, when I go, I'm gonna be makin' love to your mother.' And that's what happened. He had a heart attack when he climaxed."
His parents had an on-and-off marriage as they married three times and divorced two times. This year in January 2020, Matthew decided it was time for his mom to once again find love, attempting to set her up with the widowed father of his The Gentleman co-star, Hugh Grant.
Also read Father-Daughter Union; Kristin Cavallari Reunited With Her Father Dennis For The First Time After The Death Of Her Brother!
Matthew McConaughey and Camila Alves married life
Matthew McConaughey and Camila Alves walked down the aisle on 9th June 2012 in Austin, Texas. They first met each other in the year 2006 and got engaged on 25th December 2011. They are together for almost 1.5 decades. Matthew had never thought that he would find the one. He revealed,
"I was like, 'Wait, just wait. Be yourself. She'll come if she's supposed to come. And if she doesn't, that's OK, you're still a good man. That's when she showed up, and she moved right to left in front of my eyes across the club. It was as if she was floating. And I did not say, 'Who is that?' I said, 'What is that?' And then I introduced myself."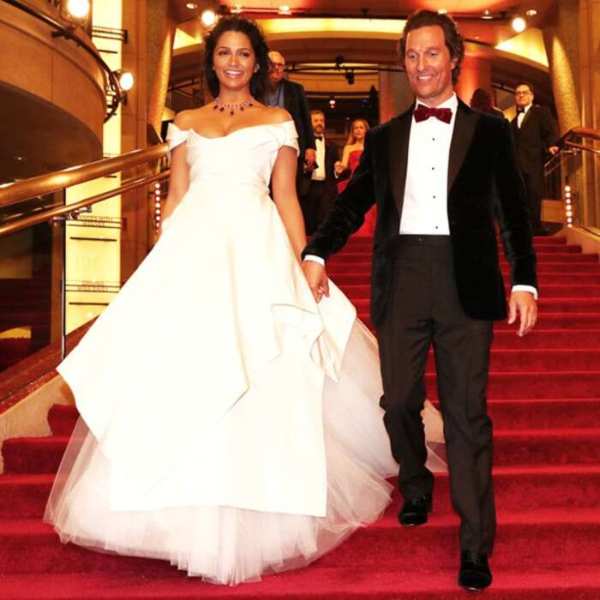 Since that day, he never wanted to spend time with any other women. He wanted to have children only with her. Camila is an entrepreneur, philanthropist, and founder of Women of Today (WOT), an online community of women aiming to uplift each other and encourage success.
Children
Matthew and Camila are parents of three children. He became a father for the first time at the age of 38 on 7th July 2008. Camila gave birth to a son named Levi Alves McConaughey. Again after years, they welcomed a daughter Vida Alves McConaughey on 3rd January 2010.
Again, on 28th December 2012, they became parents for the third time with son Livingston Alves McConaughey.
How much is the net worth of Matthew McConaughey?
The American producer Matthew McConaughey has an estimated net worth of $140 million. He is one of the biggest stars and biggest box office draws as he commands  $15-20 million for a major motion picture film role today. He turned down career-high $15 million from the reboot film version of Magnum P.I.
Likewise, he appeared in the 2013's Dallas Buyers Club which he played for $200,000. His recent film work includes in The Gentlemen, The Beach Bum, Serenity, The Dark Tower, Free State of Jones, The Paperboy, Mud, Killer Joe, The Lincoln Lawyer, We Are Marshall, and many more. Likewise, his TV series work is on Saturday Night Live, True Detective, Eastbound& Down, Freedom: A History of US, Sex and the City, King of the Hill, and Unsolved Mysteries.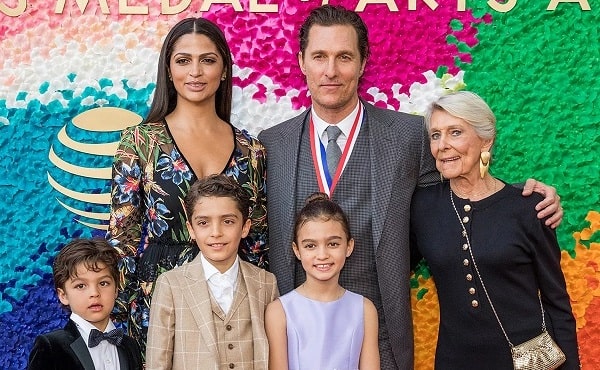 In the year 2007, he bought a home in the Point Dume area of Malibu, California for $10 million. Later in July 2020, he sold the house to film producer Phil Lord for $15 million. He owns a 10,000 square-foot mansion in Austin, Texas.
Also read Rafer Weigel sacrificed his dreams of being an actor after his father's death and followed his father's footsteps and became a broadcaster. All about his parents, education, wife, children
Short bio on Matthew McConaughey
Matthew McConaughey is an American actor and producer, who first tasted stardom with the critically successful film, Dazed and Confused. 
Likely, McConaughey's breakthrough performance as a leading man came in the legal drama A Time to Kill (1996). His other projects are Amistad (1997), The Newton Boys (1998), the satire EDtv (1999), U-571 (2000), and Frailty (2001). Read more bio…