Mauricio Ochmann Married to his Longterm Girlfriend Aislinn Derbez!! Love is In the Air and their Romantic and their Lovely Love Story!
Mauricio Ochmann is an American Actor of Mexican Nationality. He has currently been married to the love of his life Aislinn Derbez. The couple first announced their engagement publically and now they are married and deeply in love. Let's find more about their love story!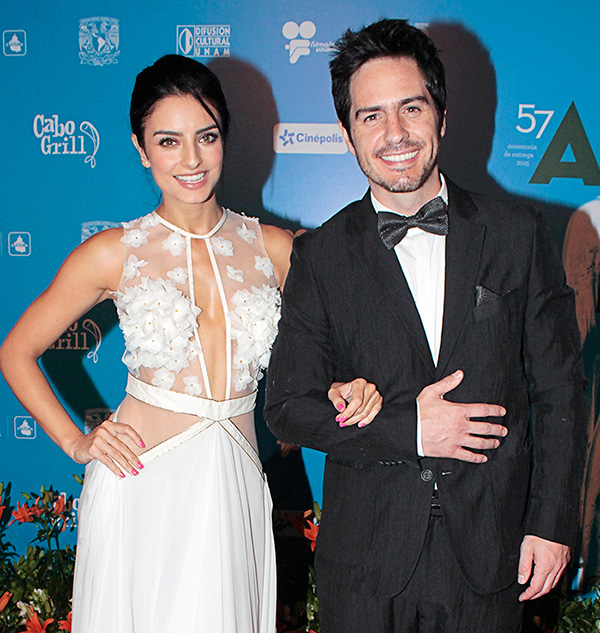 Mauricio Ochmann Relationship Status
Mauricio Ochmann has been married twice. His first wife was Maria Jose del Valle Prieto. They got married in 2008. The couple together had a daughter named Lorenza Ochmann. There is no further information regarding their marriage. Later, they got separated but the date and reason of their divorce are unknown.
Later, he started dating Aislinn Derbez, a Mexican model, and actress. Aislinn is his A La Mala co-star. They got married on May 28, 2016. Their marriage ceremony was held in Mexico. They don't have any children together. He is living a happy life with his wife and there is no sign of divorce at all.
The marriage of Mauricio and Aislinn
Aislinn Derbez and Mauricio Ochmann got married over Memorial Day weekend in a very spiritual ceremony in Tepoztlán, Mexico, insiders revealed on Monday, May 28, 2016.
According to La Opinión, the wedding lasted three days and had included several relaxations and meditation activities for the bride and groom and their guests, who had reportedly arrived at Hostal de la Luz on Friday morning.
The father of the bride, Eugenio Derbez, managed to hide his excitement until Monday when he announced on social media that his oldest daughter was married and he could not be happier.
"Nothing makes me happier than seeing you smile. Congratulations daughter! I love you!" the "Miracles From Heaven"
the actor wrote on Instagram.
Even though the wedding seemed to have happened overnight, Derbez and Ochmann carefully planned their big day with the help of SZ Eventos.
"About to initiate this flight,"
the company wrote on Instagram about a week ago, next to a photo of the wedding invitations.
The happy couple has tied the knot just six months after revealing their engagement during an exclusive interview with Hola! on November 18, 2015. Mauricio said:
"I gave her the ring the day before my birthday. Since I met her, she has been the greatest gift to me,

"When he asked me if I wanted to marry him, I started crying…Both of us started crying!"
said Derbez of the time when he had proposed to her
Last July, the lovebirds chose the same publication in order to confirm their relationship after romance rumors had started flying on the set of "A la Mala," where the duo fell in love.
Time Between Marriage and Engagement
The most romantic time of the relation is when the couple is engaged but not yet married. It's the time when its officially together but still not quite yet, and the couple can't wait for each other. The same thing happened to  Aislinn Derbez and Mauricio Ochmann.
Whether in Los Angeles or Mexico City, Aislinn Derbez and Mauricio Ochmann find the perfect setting to unleash their romance anywhere. For the first time after making public their engagement in April, the couple walked their love for the streets of the DF.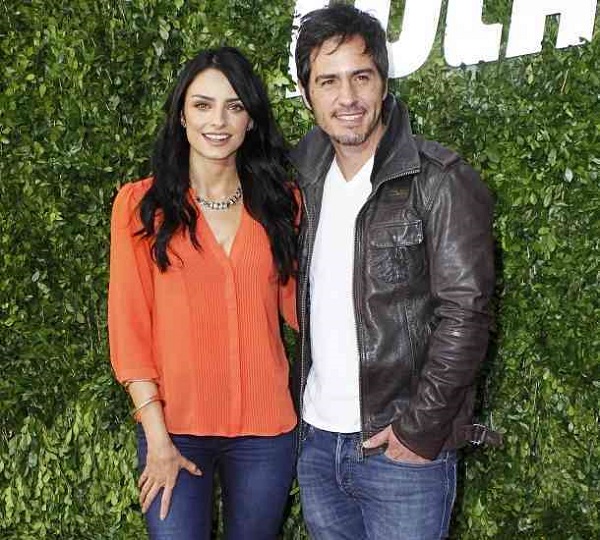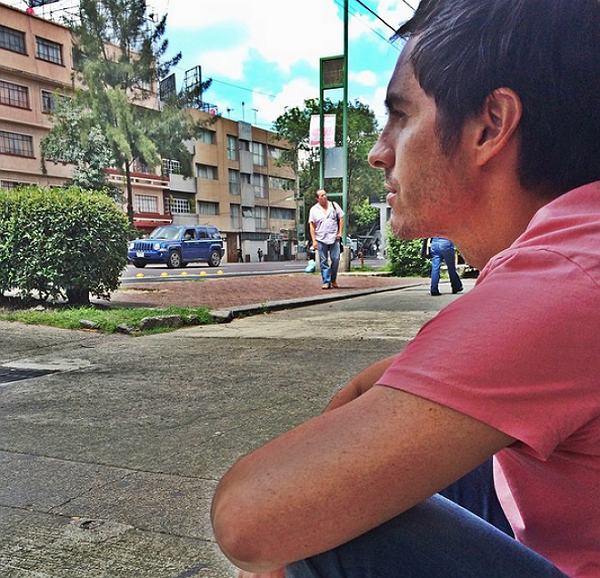 And as when there is love everything is possible, hence only one day later, Aislinn Derbez landed in the DF to meet up with the actor and enjoy a fun family weekend. They enjoyed a walk in the streets of La Condesa, and with the excitement of the skin, Mauricio could not resist kissing and hugging "his women". After fulfilling its work schedule and enjoying the beauty of Mexico City, the "family" returned to LA to continue living the Californian dream. Once in LA, they published a photo showing the actors during a fun ride bike to the beaches of Santa Monica as a backdrop.
"Living the dream @aislinderbez   I love you,"
wrote the actor six days ago on his Instagram account.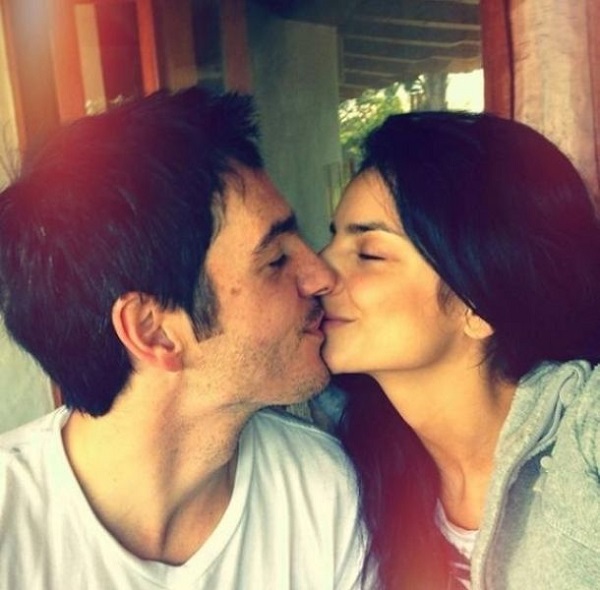 Mauricio Ochamnn is focusing on his work as director of the newly opened acting school in Los Angeles.
We want to congratulate the couple and hope to see them in love forever just like now.
Short Bio of Mauricio Ochmann:
Mauricio Ochmann Siordia is a famous Mexican-American actor and producer. He is popular as Mauricio Ochmann. He is best known as Victorino Mora in Telemundo's hit Victorino. His performance in the Telemundo Novela El Clon made him more popular in the industry. – See more bio at…