Max Parker and Kris Mochrie: Are these Emmerdale actors just friends or are they dating in real-life?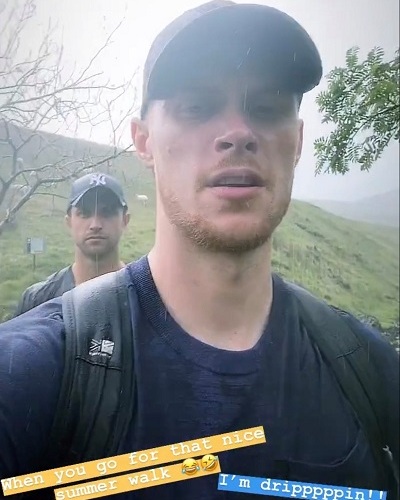 Emmerdale actors, Max Parker and Kris Mochrie portrayed the characters of two brothers in the TV show Emmerdale. But ever since, the two seem inseparable. They have been on numerous trips together. Are they just friends or are they dating? Neither has come out clear on this 'special' relationship!
Max Parker and Kris Mochrie-the 'inseparable' couple
Actors Max Parker and Kris Mochrie had both starred in the series on ITV Emmerdale. Their characters in the series were that of brothers on-screen, Lee and Luke Posner. Kris' character gets killed in between and he is no more on the show. But the show brought the two stars Max and Kris very close. They did not have any scene together. Yet they struck a very special type of friendship between them.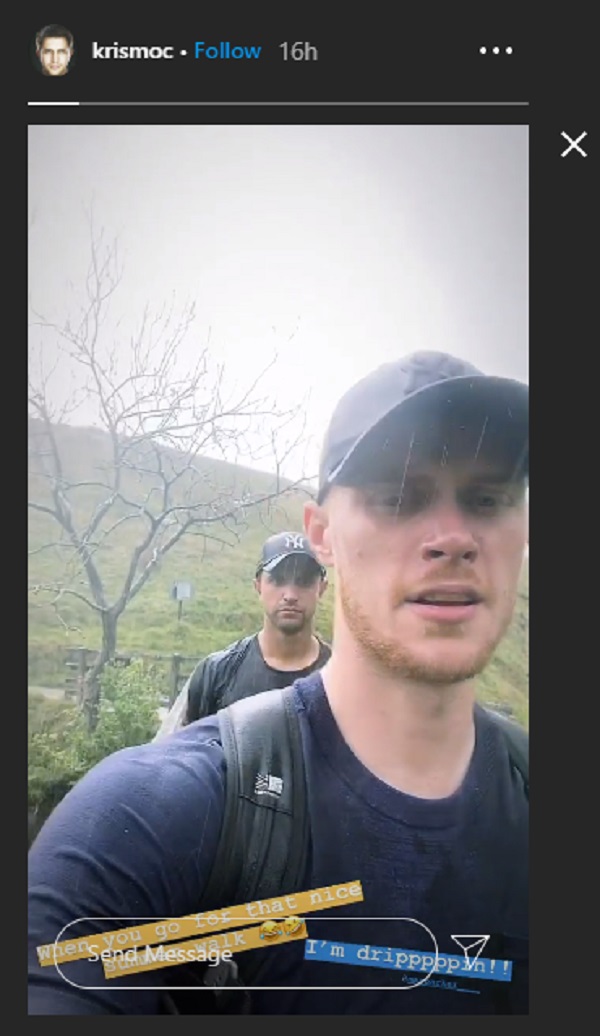 Ever since, the two met, they seem to be inseparable. They have enjoyed a string of 'dates' after that first meeting. They posted videos of their hike in the rain together. Kris posted a video of him walking in the rain with Max. He captioned it:
"When you go for that nice summer walk… I'm dripping."
Max also recorded Kris walking behind him in the thunderstorm on the hike. And he wrote below it:
"Feeling dry?"
On 24 July 2020, Kris uploaded another cute photo of the two on his Instagram. They were on two sun loungers and Kris captioned it:
"London lads lazily lounging like."
The fans and their reaction
The fans of the actors were thrilled on seeing the photos of the two together. They quickly reached the conclusion that the two are dating. But neither Max nor Kris have come out. One fan wrote:
"Hot couple."
And another fan commented:
"Great pic guys. Wishing you both all the best."
While a third fan remarked:
"Both look fabulous!"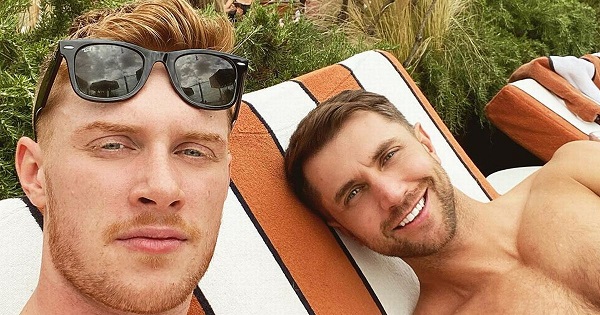 A source had earlier told The Sun UK:
"They met on Kris' last day filming and just hit it off.

"They were cast as brothers and are really alike and have been joking that casting did a great job.

"The boys kept in touch after Kris finished on the show but they've spent a lot of time together over summer."
The insider also added that it is too early to say but they are currently enjoying themselves. And who knows what the future holds for them and their relationship.
What did Max say about this relationship?
Earlier, Max told The Sun UK that he and Kris had met on the show but soon found in each other a very good friend in real life. They enjoyed each other's company. Max stated:
"Yeah we met on set. Kris was filming his last scene in hospital and I think I was filming a scene in the hospital canteen with Isabel.

"We are literally like annoying brothers now. Casting did good!"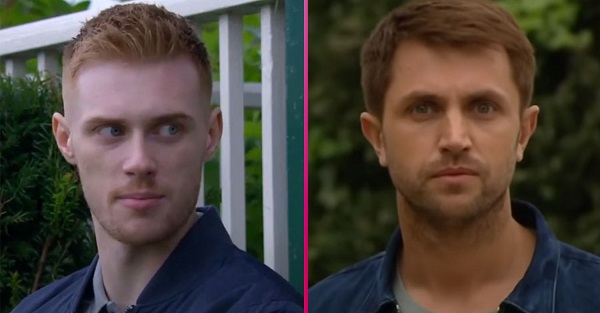 Whether they are just buddies enjoying a great time with each other or are they more than friends? Things would be clearer as time goes by.
Click the link ahead and read on Everything You Need To Know About The First Gay Couple Kenneth Niedermeier and Armando Rubio Of 90 Days Of Fiance And The Proposal!