Media trial of Rhea Chakraborty: The whole world is watching the game of politics and voyeurism in India!
Sushant Singh Rajput, the Bollywood actor died in June 2020. It has been nearly three months now. But his death and the vilification of his girlfriend, Rhea Chakraborty continues to take up prime-time on Indian TV. The media trial is ongoing. One conspiracy theory after another continues unabated on these channels which have lost all values. They are all sold to the politicians. Why all this when there are other important issues looming around all?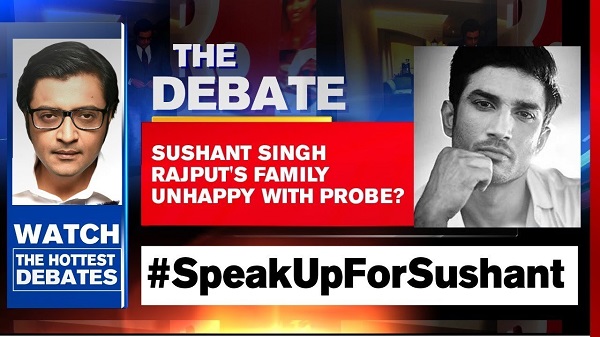 Rhea Chakraborty and her media trial
The case of Sushant's death has been handed over to the CBI. This happened after his father accused Sushant's girlfriend of abetting his suicide, money-grabbing, overdosing his son, and even his murder. All these claims are unsubstantiated and yet Rhea is forced to defend herself against all of them. She has denied all claims but is now in judicial custody for having helped Sushant procure drugs. Even before the concerned authorities are investigating, media trial has already begun.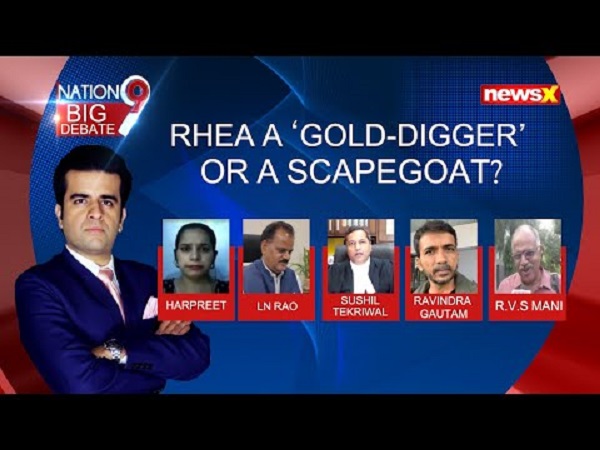 Major issues ignored
The situation has become so bad that when a panelist on the show wants to talk about the serious issues of the country, he is snubbed down. The host cut him short shouting:
"You don't need to be part of this debate if you find it so disgusting. Don't waste our time, your time, nation's time, viewers' time and my time,"
Another channel boasted after Rhea's arrest that they have spent 2000 hours on the same story. The media is busy in this circus gimmicks. No one is concerned or wants to talk about real plaguing issues. Coronavirus cases are rising rapidly and also killing innumerable people daily. After the USA, it is the second-worst-afflicted country in the world.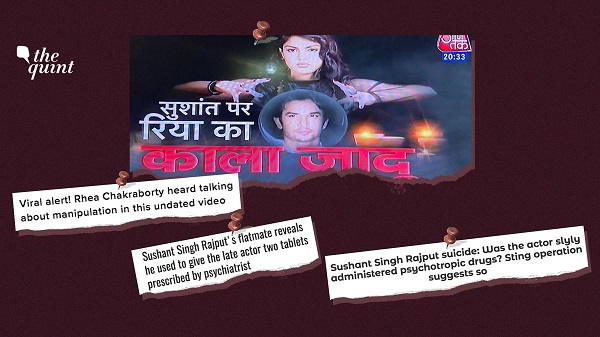 Additionally, the GDP has shown a sharp fall. It has contracted by more than 23.9%. Unemployment has increased. Tensions have erupted along the China-India border. But these issues remain out of the scope of these Indian channels which want to mint money and increase ratings with the Sushant death story.
What is the reason for this mad media frenzy?
The main reasons are two: politics and voyeurism of the people there. The media is helping the current central government get the sympathy of the people through this case. Bihar elections are round the corner. Amarnath Tewary, a senior journalist in Patna, Bihar said:
"Elections are due later in the year in Bihar – Rajput's home state – and politicians here are seeking votes in the actor's name," 
Amarnath adds:
"Once the elections are over, no-one in Bihar will talk about Rajput."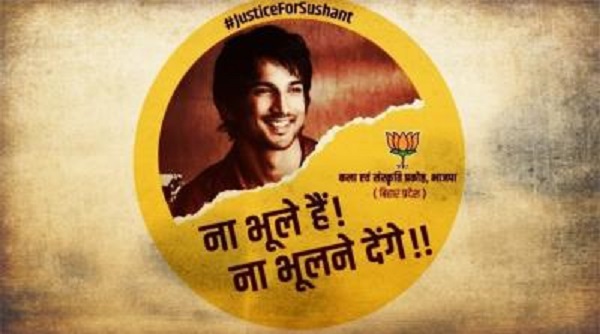 The ruling BJP is trying to use this case to stain the image of Shiv Sena in Maharashtra. This will help them gain the support of the people there and they can topple the Shive Snea-Congress alliance in that state. Shailaja Bajpai, media editor of news website The Print states:
"You have a story that has juicy crime, Bollywood, cinema, and current affairs. You place a nice-looking young woman at the center of it and it's tailor-made to divert attention and distract people from the real issues. The government is happy because no-one is questioning them about the economy, the GDP, the job losses, and the rising coronavirus numbers."
And to add to all this is the voyeuristic audience there that is aiding the TV channels to gain ratings and hence money!!!
Source: BBC