Meet 'American Idol' Season 20 Winner 'Noah Thompson'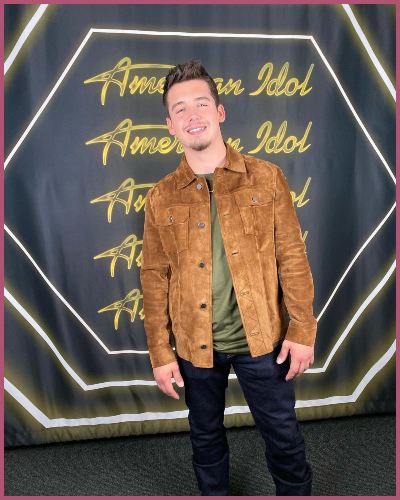 Noah Thompson is a Kentucky-based construction worker
He rose to fame after appearing as a contestant in season 20 of American Idol
Thompson has been announced the winner of the 20th season of American idol on Sunday, May 22
---
Noah Thompson has been announced the winner of the 20th season of American Idol on Sunday, May 22.
Congratulations are in order for Noah Thompson!
The 20-years-old winner hit the stage with three songs for the last time, 'I'm on Fire' for the Bruce Springsteen round on his own rendition, his original song "One Day Tonight," and Rihanna's "Stay" as his favorite song of the season.
After host Ryan Seacrest announced the winner of the season, Thompson said,
"Oh my God … my heart is beating out of my chest, this is crazy,"
Similarly, the 23-years old HunterGirl holds the second position while Marlene placed third.
Thompson has already stolen Judges Luke Bryan, Katy Perry, and Lionel Richie's heart during his audition.
Also read "American Idol winner Scotty McCreery weds his longterm girlfriend Gabi Dugal in North Carolina!"
He sang "Giving You Up" during the audition and said,
"As a kid, all I thought about was playing music and being famous. But where I'm from, you don't really get much opportunities. My family, they believe in me, the guys I work with believe in me, but I've just never believed in myself,"
COVID-19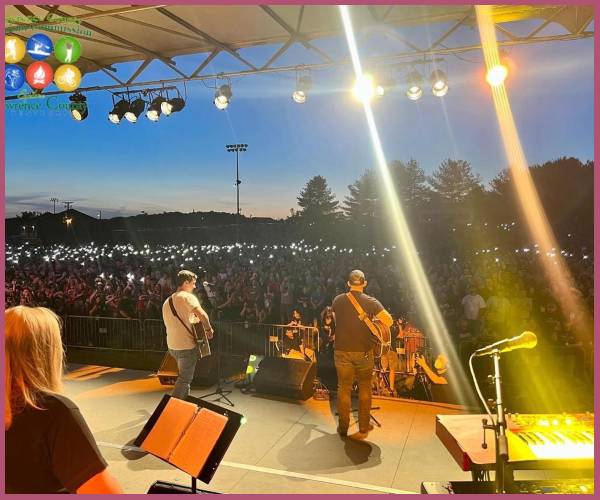 Prior to the final night, Thompson tested positive for COVID-19 along with fellow contestant Fritz Hager.
After the quarantined episode, Thompson revealed during a group interview that he was in a great deal of pain. He disclosed,
"This morning, I woke up with probably … I've never had such a sore throat my entire life. It was killing me. I was just trying to push through it, I honestly can't believe I made it through because it was hurting that bad. I was having such problems with it. I'm just glad it worked out."
He performed from his hotel room however, he persevered and made it to the trophy.
Also read "Kelly Clarkson-the most successful American Idol winner and her net worth!"
How many votes did Noah Thompson get on American Idol?
The Kentucky singer secured the highest number of votes in comparison to the other two finalists HunterGirl and Leah Marlene.
Host Ryan Seacrest announced he gets more than 16 million votes. Voting is allowed online. Thompson has built an amassed fan base over his time on the show. As soon as he was revealed as the winner of the show fans took to social media platforms to congratulate him.
One Fans penned,
"One of the most inspiring stories ever. Noah Thompson literally told his friend not to send in a clip of him singing to @AmericanIdol because he didn't think he had it in him… Months later he goes and wins the whole damn thing." #KentuckyProud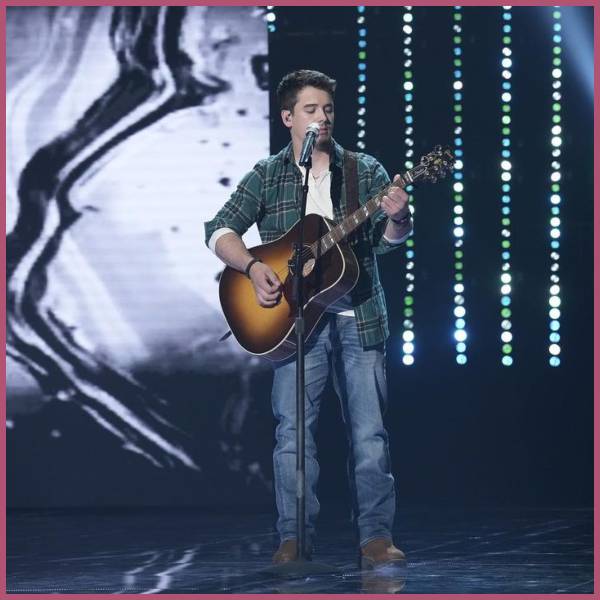 Another user wrote,
"if anyone voted for noah Thompson on american idol can you tweet me why you voted for him i'm seriously wondering no hate lol."
Brief about Noah Thompson
Noah Thompson is a Kentucky-based construction worker. He rose to fame after appearing as a contestant in season 20 of American Idol.
He was pushed to audition for the competition by his co-worker, Arthur. Noah revealed Arthur was the one who signed up and recorded Noah for the "Idol Across America" virtual audition.
He is already a father of a son named Lauren Alaina with his girlfriend Angel. Noah introduced during Hollywood week,
"I have a little boy. He just turned 7-months. I recently became a dad. My little boy, he's my strive for all this. Blows my mind that I'm even here, this could give me the opportunity to give my son an entire new life, a better life."
Also read "Insight on 'American Idol' winner Just Sam struggles in life! Arthur Gunn becomes the 1st runner-up"