Meet American reality TV star NeNe Leakes! Know about her family life and health scare due to lung blood clots!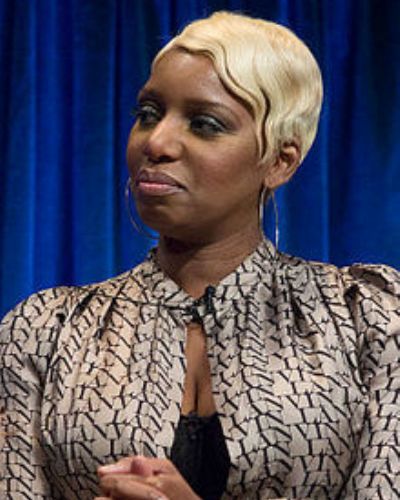 Linnethia Monique 'NeNe' Leakes is an American TV personality who gained recognition when she was featured as the original cast member of Bravo's popular reality TV series 'The Real Housewives of Atlanta.'
The show dealt with her and other Atlanta housewives' personal and professional lives.
---
NeNe Leakes has some interesting happenings in her personal life which we will discuss here with our readers today!
NeNe's two-time husband
NeNe Leakes was married to Gregg Leakes in 1997. Gregg had met NeNe in 1996 and had 5 children from the previous relationship before he met NeNe.
They are son Dexter Leakes, daughter Katrina Leakes, son Daryl Leakes, son Damian Leakes, and son Denton Leakes.
NeNe herself was in an abusive relationship with a man with whom she had her eldest son named Bryson Rashad Bryant. Bryson was born when NeNe was 28 years old.
She was emotionally and physically abused for 6 years in that relationship with Bryson's father.
Talking about it, NeNe had said in 2013:
"The first person to really say 'I love you' a lot became my abuser. He hit me and then later on he would say 'I love you' and I thought that this must be what love is."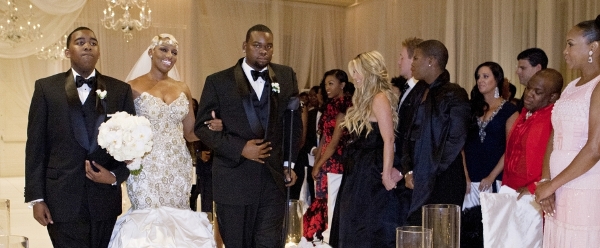 He had even threatened to kill her at gunpoint and NeNe realized that she has to do something about it. She informed the police and the abusive partner was packed off to jail.
The single mother took to stripping to earn money to pay the rent and her son's private school fees. It is here that she met Gregg Leakes. They dated for 6 months before tying the knot in 1997.
The couple separated in 2010 and Gregg filed for divorce on 29 April 2010. The divorce was finalized on 29 September 2011.
However, after some time, they were back with each other and announced that they had gotten engaged in January 2013.
They remarried on 22 June 2013 at the InterContinental Buckhead Hotel in Atlanta., which was put up as a Bravo special.
The wedding planning and their ceremony were filmed and aired as 'I Dream of NeNe: The Wedding'.
The couple has one child together called Brentt Leakes. NeNe also has a granddaughter who is called Bri'Asia Bryant (born June 2012).
The family is happy now and resides in Duluth, Georgia which is a suburb of Atlanta.
You may also like to read The complete details of the extramarital affair of NeNe Leakes with Rodney White!
NeNe's health scare
In November 2013, NeNe tweeted a picture of her arms with tubes and taped. She captioned it as:
"My arms are hurting wit these IV's #blessedtobealive,"
Her fans were concerned. Soon she clarified the situation on her social media. She wrote:
"Late last week I wasn't feeling well, and was feeling a little short of breath. I know my body and I know when I should be concerned so I went to the hospital to get checked out. After some routine tests, I was diagnosed with blood clots in my lung. I'm told this happened to me because of the constant traveling around the country that I do for my job."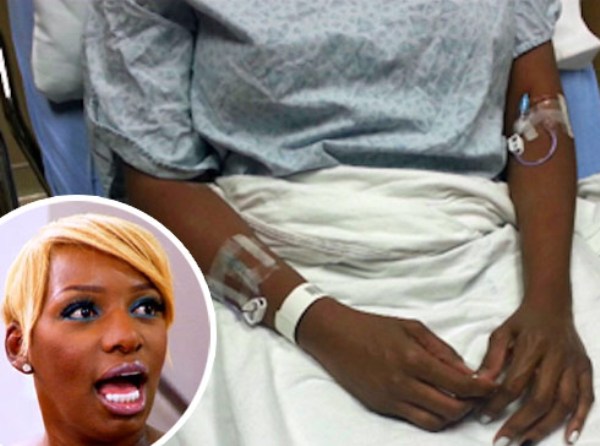 She added:
"I'm thankful to be alive as the doctor advised me that most people don't recognize the symptoms of blood clots and don't go to the doctor. That's when the big problems start happening."
She returned home safe and sound and thanked everyone for their concern, prayers, and support.
Lung blood clots and lung embolism
Lung blood clots are seen when a clot breaks loose from the deep leg veins and reach the lungs. The risks of it increase if you travel long distances and do not move your legs for long periods of time such as due to a sedentary lifestyle, or after major surgeries.
Taking estrogen pills, with infection, cancer, stroke, or heart failure such lung clots can be seen. The risk is higher if you are a chronic smoker, older than 70 years, and overweight.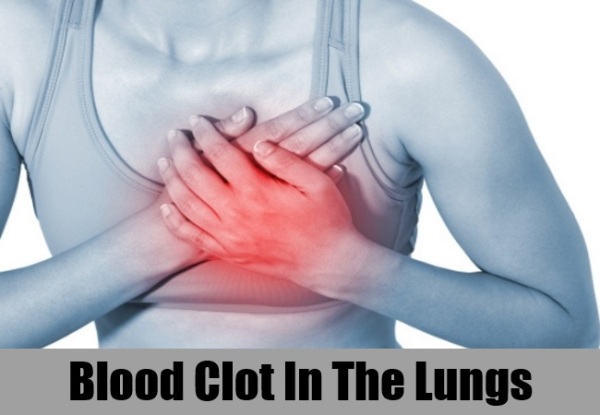 If the clots get dislodged and reach deeper into the lungs, they could cause lung damage and even death. This is especially possible with larger clots.
Early diagnosis can help prevent fatalities. NeNe had sought immediate medical attention and hence was saved. People feel sudden shortness of breath and pain due to the clots. There could be a bloody cough.
Medicines to dissolve the clots and prevent them from growing are the treatment modalities. NeNe was hospitalized for a few days for it. Switching to a healthy lifestyle and care during travels are to be done.
Also read Juicy facts about the personal life of Bryson Bryant, the first son of NeNe Leakes!
Short Bio on NeNe Leakes
.NeNe Leakes is an American television personality, actress, presenter, author, and fashion designer. She is extremely prominent for her eight-year stint on the reality television series "The Real Housewives of Atlanta" as a cast member. She is a hardworking person and has made a respectable position in the American film and T.V industry. More Bio…