Meet Ex-husband of Gayle King, William Bumpus; Also Details About Divorce, Cheating And Apology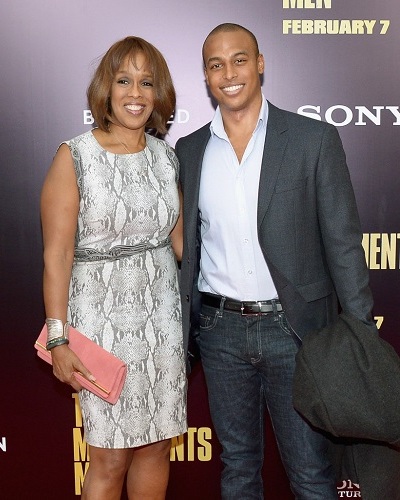 William Bumpus is an assistant attorney general in Connecticut.
People also recognize him as the ex-husband of co-anchor of CBS This Morning and an editor-at-large for O, The Oprah Magazine, Gayle King.
---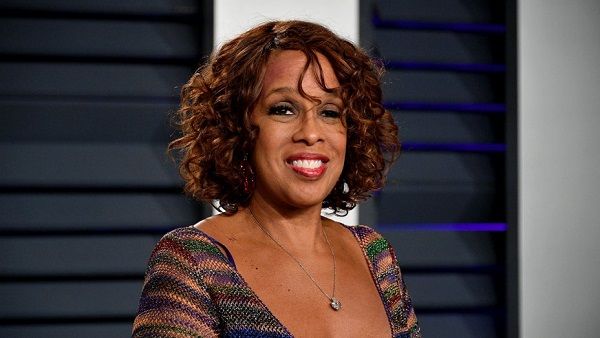 Moreover, the son-in-law of an electrical engineer and a homemaker, William is also popular in the media because of his wife Gayle.
Though the couple is no more together, the news about their relationship had taken over the sites before. Know about their divorce, cheating news, and public apology.
William Bumpus Cheating Gayle King
After 11 years of marriage, the couple William Bumpus and Gayle King decided to divorce. But their relationship came to the limelight when in an interview she disclosed about her husband cheating on her.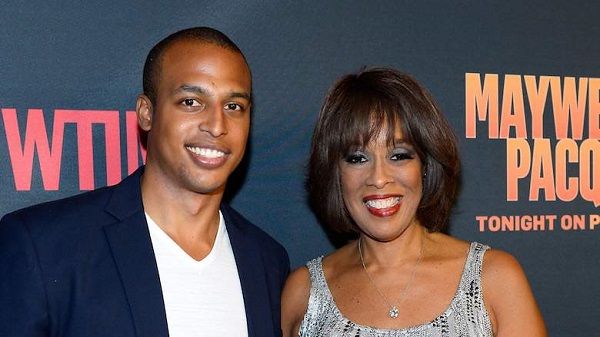 During Vanity Fair's Proust Questionnaire, she was asked what living person she most despises, and she replied:
 "I'm not a huge fan of the woman who I caught naked with my now ex-husband on June 24, 1990, at 9:16 p.m., but I don't remember the details."
William Bumpus and Gayle King- divorce
After knowing that her ex-husband was cheating on her, she decided to separate.
Hence, after being married for 11 years, the ex-couple separated in the year 1993. She caught William another woman in bed red-handed.
Also, read Nora O'Donnell And Gayle King Talked About Charlie Rose sexual Misconduct Allegations
William Bumpus Apology
It's obvious after the big revelation, that her ex-husband also opened up about his cheating allegations. After the news, he set a rep to the ET, where he wrote:
"I have been haunted with this life altering choice. Though I have dealt with this privately, I publicly apologize for the major transgression that dramatically changed all of our lives."
Furthermore, apologizing for his mistake, he also added:
"I have nothing but the utmost respect for Gayle and how she handled herself with grace. Despite the situation, she kept our children, as well as my relationship and involvement with them, as a clear priority."
Gayle King's ex-husband William Bumpus publicly apologizes for cheating: https://t.co/X4Fj8dri0M pic.twitter.com/hfwMmExpfq

— Us Weekly (@usweekly) July 8, 2016
The dad of two also had a lot to say about his ex-wife and their parenthood. He wrote:
 "Gayle was a great wife, an excellent mother and a fantastic co-parent. I am eternally grateful for all that she has done and continues to do to enrich my life and the lives of our incredible adult children," 
Continuing to his rep, he furthermore added:
"I continue to be a work in progress and have spent the last 26 years striving to be a better man and father. I applaud Gayle's continued phenomenal success and friendship!"
Know about American singer Missy Elliott performing at Liberty Ross' birthday party! Know about Missy's three-year-long struggle with Grave's disease!
Gayle King talks about her marriage with Oprah Winfrey
During one of the joint interviews, Gayle's best friend Oprah Winfrey revealed that she didn't think their marriage was going to "work out" when she attended the wedding in 1982.
Moreover, she added:
 "It didn't feel joyful. You know how you go to weddings and they're full of joy? There are some weddings you go to and you're just filled with all this hope for the couple. And you feel that there's something special going on. I didn't feel that at yours,"
Furthermore, talking about their relationship and marriage, she added:
 "It just felt kind of pitiful."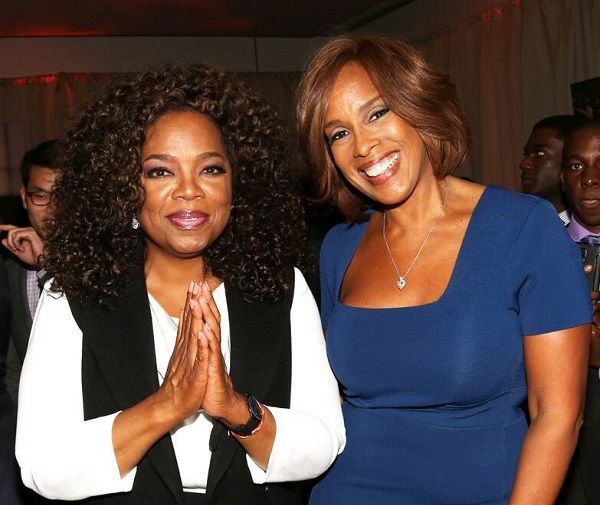 Moreover, she also said that she kept quiet as that was not her place to speak out. While King replied:
 "I wouldn't have believed you anyway."
The former couple has two children, a daughter, and a son together, Kirby Bumpus and William Bumpus Jr. When she was on Andy Cohen's show, Watch What Happens Live, a caller asked her all-time favorite thing from her bestie, Oprah. To which she replied,
"Favorite, favorite thing I think would be, after I had my second baby — and they're, you know, 11 months apart, where you say to the doctor 'I thought this diaphragm was supposed to work?!' — she gifted me a live-in nanny,. I didn't plan to have babies that close together," she added before admitting, "I could never have afforded it … That was a good gift!"
Hence, Oprah is the godmother of her kids. Oprah once said,
"My godson, William Bumpus, the son of Will Bumpus and my best friend, Gayle."
Gayle King's Net worth, education
Gayle has a full-time job as a journalist, magazine editor, and author. She anchors CBS This Morning and edits The Oprah Magazine. She is in this business for 40 years. Hence, her net worth is estimated to be $20 million according to the sources. She earns $5.5 million per annum.
Talking about his education, he graduated from Central Connecticut State University and graduated from Yale University, and majored in law degree.
Gayle's interview with Jennifer Aniston and Reese Witherspoon
Friends from two decades who met on the show, FRIENDS, Jennifer Aniston and Reese Witherspoon reunited as producers on Gayle King's The Morning Show. The ladies want to share the message of sexual accusations via the big screen. Jennifer says,
"There are the absolutely monsters consciously doing these disgusting things. And then there's the narcissists that just assume every woman wants to. And, of course, you're going to come to my– that's just… that's not out of the ordinary at all."
Short Bio on Gayle King
Gayle is an American television personality and journalist, she is also co-anchor of the CBS News morning show CBS This Morning, a position she has held since 2012. Besides that, she is also an editor-at-large for O, The Oprah Magazine.
Gayle King to Receive 39th Walter Cronkite Award for Excellence in Journalism.