Meet Ex-Husband of Reba McEntire, Narvel Blackstock; His Affair With Reba's Best Friend After The Divorce And The Heart Breaking Story Of Reba
When two people share a certain relationship, there come many things which we should know to protect their relationships.
But sometimes, they could not walk together in a phase where there comes the time when the couple has to part their ways.
Likewise, Country music superstar Reba McEntire also went through a dark phase when her ex-husband asked for a divorce.
Well, after building an empire together and staying together for decades, the couple parted their ways. Reba once said that she cannot forgive Narvel Blackstock for breaking her heart.
Let's read more about the former couple and their divorce. Also the details about the affair of Narvel Blackstock affair after the divorce!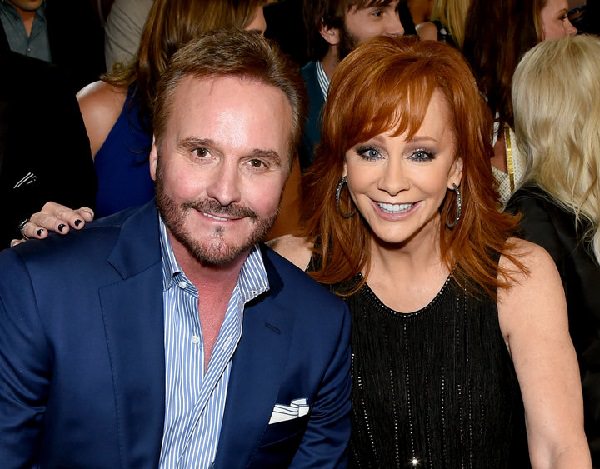 Narvel Blackstock and Reba Mc Entire: Divorce
Back in 1980, the former couple Narvel and Reba began working together when he was the steel guitar player in her band. Eventually, their professional relationship turned into a friendship, and fell in love and started dating.
Later on, in 1989, the musical lovebirds exchanged vows on a boat during a private ceremony in Lake Tahoe. In 1990, they welcomed their son named Shelby. She also became the mom of the other three step-children from his previous relationships.
Also read: The two most important women of Shelby Blackstock's life; His mom Reba McEntire and his girlfriend Marissa Branch
Their fans thought everything was going well until they announced their separation after 26 years of their marriage. The former couple gave a huge shock to the country music community and fans announcing their separation on August 3, 2015.
Though the couple parted their ways, Reba remains very close to her three stepchildren as well as the Blackstock family. Also, she adores her step children's kids and considers them her own grandchildren.
According to Reba,
"Our job in the entertainment business is to heal hearts."
More on the divorce of Reba McEntire and Narvel Blackstock
In March 201, during the interview with CMT Radio Live, Reba said:
"The divorce was not my idea. I didn't want it in any shape, form or fashion. So it was really hard to make the adjustment. When someone's not happy, I just want everybody to be happy in their lives because our lives are too short to be miserable, so I just thought it was the best thing to take my marbles, go play somewhere else, is what Daddy used to always [say]."
Moreover, she added:
"But the thing that got me through all of this change in my life, number one, is God. I've prayed every day to help me have the strength to move one foot in front of the other, to continue on with what I'm supposed to be doing and why he put me on this earth in the first place."
Also, read Brandon Blackstock's wife, Kelly Clarkson says that she never felt sexually attracted to anybody before she met Brandon Blackstock! Click for more details!
Reba McEntire's new memoir
After taking on life for so many years, Reba has released a new memoir revealing her darkest days.
An insider source revealed:
 "Reba has been through hell and back. But she never lost her faith that things would get better."
Now as she had faith, things for her are getting better than ever.
"Everything is going so well with Skeeter that she's talking about spending the rest of her life with him. He's a good man and loves to do the things she loves, like hiking and taking trips. For the first time in her life, it feels so right. He's brought the spark back in Reba's life. She's laughing again and having fun, and inspired to share it all with her fans in her new book as proof that happy endings do happen." 
Reba Mc Entire's ex-husband Narvel dating her best friend after their divorce
After the divorce, Narvel moved on in his way. According to the reports, the new lady in his life is none other than Reba's best friend. The 59-year-old television producer Narvel fell in love with Laura Putty Stroud. 
She is a broker by profession and a good friend of the former duo. In 2014, while attending a party, Reba and her friend Laura happily posed in a wig with another unidentified friend.
According to one of the insider:
"They are very serious. It's unclear when they started dating. The word on the street is that they're getting married."
Also read Aromatherapy, essential oils, and its utility-Hear what celebrities such as Jenna Dewan Tatum have to say about this holistic therapy!
Reba Mc Entire dating Anthony 'Skeeter' Lasuzzo
Reba revealed that she is having an affair at 2018, Grammy Awards. She is dating Anthony 'Skeeter' Lasuzzo. He is a former geologist, businessman, and photographer.
During an awards show, she said,
"My date is Skeeter—Skeeter Lasuzzo. He's my boyfriend. We've been having fun. We've been to three plays here in New York, just enjoying it tremendously."
The couple met in Jackson Hole, WY. He was the tour guide for Reba and her friends. Since then they are having a great time traveling. They have holidayed in South Africa, Iceland, etc., which she shares the pictures via her social media handle.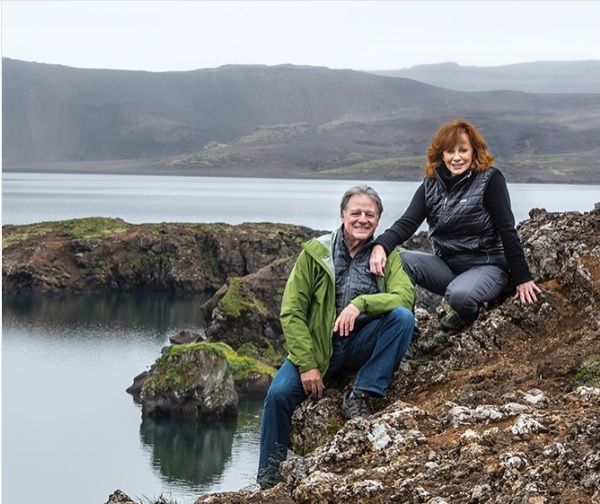 She revealed that they go for a walk often and spend most of their time at Nashville home,
"We do a lot of walking. He lives right there on the lake [Texoma], got a beautiful home. And then when we go to Jackson Hole, we snowshoe and walk and get into nature."
The estate of Reba McEntire on rent?
Reba has a former lakeside mansion in Lebanon, Tennessee. It is a 13-acre plot which is also known as The Estate at Cherokee Dock 8 bedrooms and 7 bathrooms.
This place is apt for the events like a wedding, a celebration, a corporate event, or just a weekend getaway at the lake. Furthermore, it has a Cumberland River, a pool house, a guest house, etc.
You can now rent this estate through Vrbo for $3000 per night. According to one of the reviewers,
"Trust me, get a group together and split the cost. It's a vacation you will never forget!"
According to the sources, the estimated net worth of Reba is around $95 million.
Reba Mc Entire's mother dies at the age of 93
Reba's mother, Jacqueline McEntire died on 14th March 2020, due to cancer. She shared the news of her mom's death via her Instagram handle with a heavy heartfelt message,
"Our Mother, Jacqueline McEntire, made that wonderful cross over into Heaven today."
Also, read "I'm so sick of moments of silence. It's not working,"-Kelly Clarkson calls for action over the Santa Fe School shootout!
Short bio on Reba McEntire
Reba is an American actress, singer, songwriter, record producer she is also known as Reba Nell McEntire. She is nominated for Grammy and the Golden Globe for Best Performance in a Television Series Musical or Comedy. In 2020, Reba teamed up with Universal Music Group Nashville. See more…
Short bio on Narvel Blackstock
Narvel is a former Steel Guitar Player, Television Producer, and Music Manager. He has many music specials like Blake Shelton's Not So Family. He can also be seen on a sitcom-like Malibu Country and Secret of Giving. His music clients include Kelly Clarkson, Reba McEntire, and more. See more…
Reference: (famous birthdays, country living, country fan cast)