Meet Social Media Influencer And YouTube Star Dylan Dauzat!! Here Are Some Lesser Known Facts About His Life
Social media influencer and YouTube star Dylan Dauzat is also an American actor, and a model. He is one of the well-known faces on the internet. With more than 700K subscribers on his YouTube channel, Dylan also has a huge fan following on the Internet and his other social media accounts.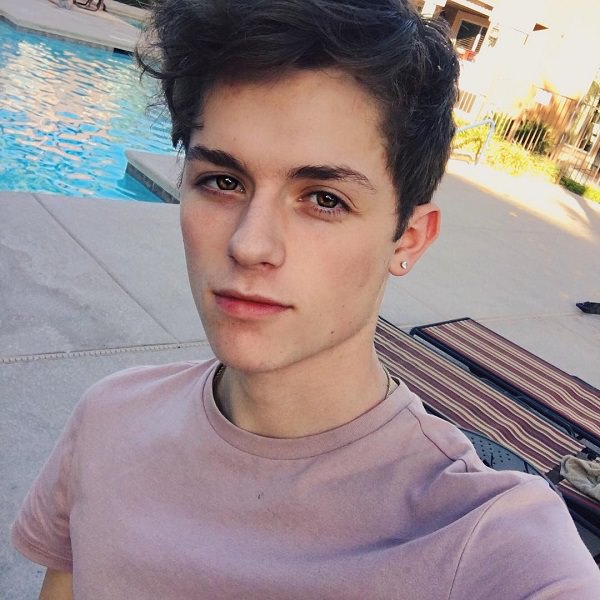 Here are some lesser-known facts about the social media star Dylan Dauzat. Scroll to read more.
Lesser-known facts about YouTuber Dylan Dauzat
The YouTuber Dylan is also considered as one of the hottest young celebrities. He made his path to the stardom with his creativity, talent, and courage. In today's date, he has become internet fame and the digital inspirer to any people out there.
20-years old Dylan Dauzat was born in Marksville Louisiana. He first started his career on YouTube with recording a video on a camera which he got as a gift for Christmas. And soon with his creativity and talent, he became the international fame.
He made his path to the success and got fame when he became the 21st famous Viner in 2015 on a poll of Vine. Moreover, he also says that he is still a child from his heart and loves Disneyland. He also has his fandom name 'Dylanators'.
Besides the social media, he has also included himself in charitable works. He is associated with the Ryan Seacrest Foundation and DoSomething.org. Moreover, he is also linked with the anti-bullying non-profit organization and often visits children hospital.
On 16th August 2016, he got his first tattoo 'Proverb 16:3' which says "Commit your work to the lord, and your plan shall be established". Not only YouTube, but he has also released his first official song on iTunes called 'Kickin It' on December 5, 2014. Shortly after the music, he also released the music video. 
On May 7, 2015, he released a single 'Mine Tonight' from his debut EP called Magnetic. He released the song on  June 4, 2015, under his own label. Dylan says that his musical inspiration is J.Cole. As J.Cole has the amazing talent of storytelling his songs. 
Moreover, Dylan also gave up his lifelong fun of playing baseball for recording and making YouTube videos. Going through his channel, you can find much fun and adventurous stuff. Dauzat has approximately 1.4 million followers on Instagram and 286k on Facebook and about 700K followers on Twitter.
More About Dylan Dauzat
Dylan Dauzat is an American actor, model, producer and internet personality. Currently, he has more than 700k subscribers on YouTube. Additionally, he became a member of the million-follower club on both Vine and Instagram. See more bio…