Meet Travis Bacon, son of Kevin Bacon and Kyra Sedgwick! His past and present!!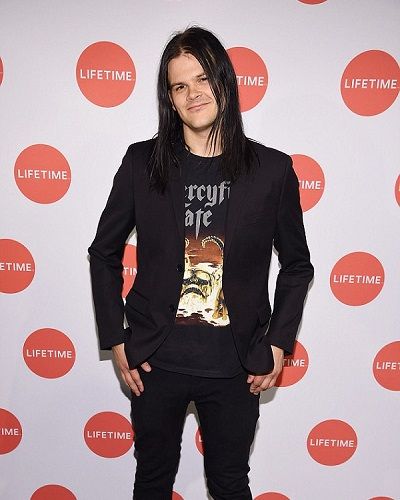 Most of you must be aware of the name 'Kyra Sedgwick' and 'Kevin Bacon', among the shortlist of the longest-lasting couples in the history of Hollywood.
And this beautiful couple has two beautiful children, Sosie Bacon, and Travis Bacon.
---
Most of us may be familiar with Sosie who has started acting but not everyone knows about the elder child, Travis. Today, it's all about Travis Bacon, his lifestyle, career, and much more.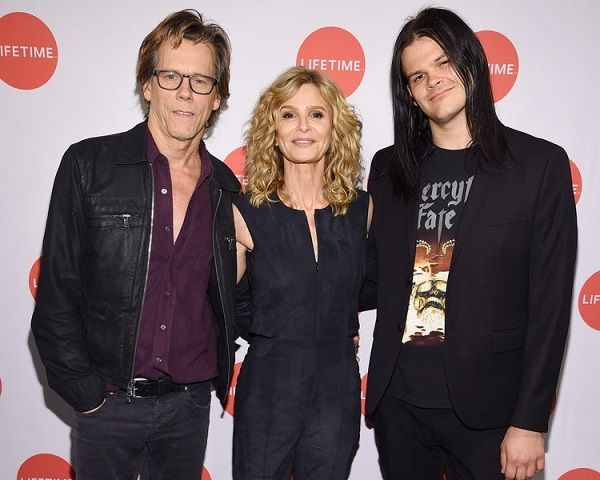 Travis Bacon, starred in a movie?
Yup! Travis was a part of the cast and crew of a movie. Which movie? It's none other than Loverboy (2005), where he played the role of Lenny. Another interesting fact about this movie includes every member of the Bacon family.
Kyra plays the main role while Kevin is the director along with Susie in the role of the child version of Emily. Because of his little role in the movie, not many people are aware of him.
Music is his blood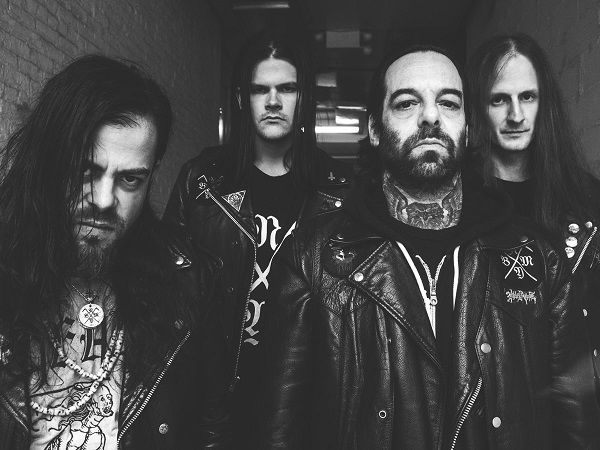 You must know about Kevin Bacon being a musician along with actor, producer, and director. The same genes must have passed onto Travis as he is fond of music and it seems that he will be pursuing music as his career. Travis is a part of an American Black Metal Band called 'Black Anvil'.
Although this band was founded a long time back in 2007 as a three-member band with Paul Delaney, Gary Bennett, and 'Raeph' Glicken, Travis joined this band only in 2016 and plays the role of guitarist. He was a member of another metal band 'White Widows Pact' until 2015.
There is a solo work, Travis worked as a musician. He has produced songs for the TV movie called 'Story of a Girl', directed by his mom Kyra and starring his dad Kevin.
Not to mention a recording company owned by Travis in New York City.
Guy from a metal band
Travis had always dreamt of being a musician or an actor. With long hair and all the tattoos, along with that dressing style, it is just obvious that he is a serious rocker.
After all, your look reflects your personality. He was seen in this look sometime back in July during the screening of 'Story of a Girl'. He totally looked like his parent's lovely boy even in that look.
Travis Bacon's Parenting disaster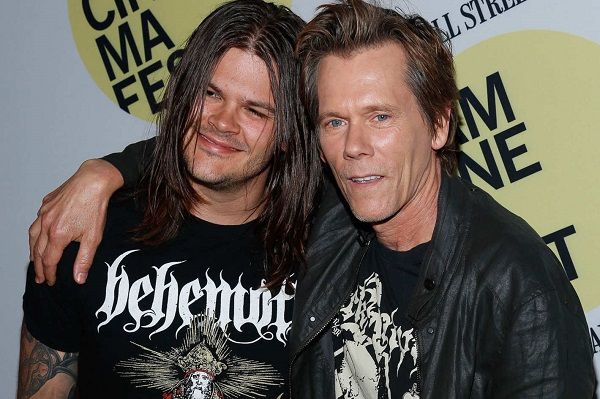 There was an incident in which Travis was included as a result of Kevin's carelessness. Kevin, being a first-time father, had put his newly-born son in the locked car with the keys inside the car.
It was such a disaster for both Kyra and Kevin. They were lucky enough to get help from a person who broke the window and took little Travis out of the locked vehicle.
Also Read: Kyra Sedgwick and her husband Kevin Bacon celebrated their 29th wedding anniversary!
Travis Bacon Personal life, Net worth
Travis was born to Kevin Bacon and Kyra Sedgwick. Mr. Kevin is an actor cum musician and his mother Kyra is a producer and a former actor. He has a sister, Sosie Ruth Bacon.
According to the sources, Travis' net worth is estimated to be $2 million according to the sources. Whilst his father Travis's net worth is estimated to be $45 Million.
Short Bio on Travis Bacon
Travis is the only son of veteran actor and actress Kevin Bacon and Kyra Sedgwick. He is a musician and a part of the metal rock-junk-punk band called Black Anvil. He has appeared in a movie as a child actor in Loverboy in 2005. More Bio…