Megan Fox and Brian Austin Green's reaction to criticism for letting their son wear dresses; 6 year old Noah 'doesn't care'
Megan Fox and Brian Austin Green have had a rocky relationship over the years but regardless of it, the pair is sticking strong together.
The couple whose rumors of dating surfaced way back in 2004 have conquered a long journey together and have built a happy family of their own: 6-year-old Noah, Bodhi 5, and Jurney 3.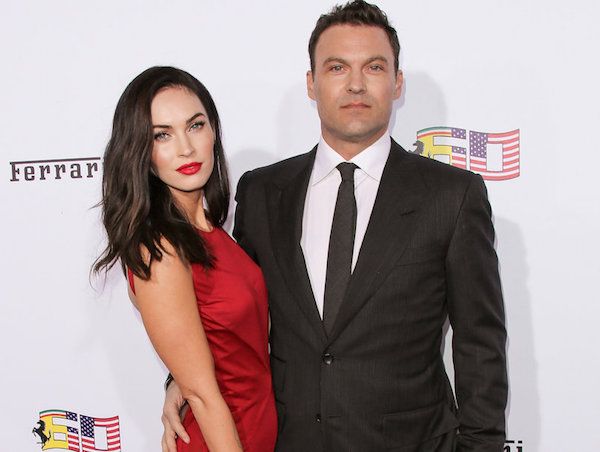 Raising a child itself is a big challenge when you're a high-profile celebrity and own a demanding job, but Megan and Brian have been proving their best when it comes to parenting.
An episode of The Talk on Thursday featured the Transformer actress, Megan Fox and there she opened up about how her first child Noah was being bullied by his schoolmates.
Also, read about Kim Kardashian getting in trouble with Kanye West for letting North wear lipstick? " No more makeup," says Kanye West
Megan Fox talks about Noah being bullied for wearing a dress to school
As a parent, nothing scares you enough like knowing your child is being mistreated. Megan is a strong one when it comes to dealing with the mistreatment of her children.
She recently opened up to the co-host about her baby boy Noah on The Talk and his love for fashion. Noah is "really into fashion," says Megan. Noah's love for fashion doesn't shy him away from wearing whatever he wants; be it pants or dresses. But his interest in wearing dresses made him a target for bully apparently,
""He designs, he draws outfits. He's very talented, but he's still 6, he's really into fashion. He's the one, like sometimes, he'll dress himself and he likes to wear dresses, sometimes."

"And I send him to a really liberal, like hippy school. But even there, here in California, he still has little boys going like, 'Boys don't wear dresses,' or 'Boys don't wear pink," Fox continued. "We're going through that now, where I'm trying to teach him to be confident no matter what anyone else says."
Also, read about Nicole Tuck, wife of DJ Khalid pregnant with a second child! Khaled can't stop gushing over his family! Also, get to know more about Nicole!
6-year-old Noah 'doesn't care about being bullied for wearing dresses to school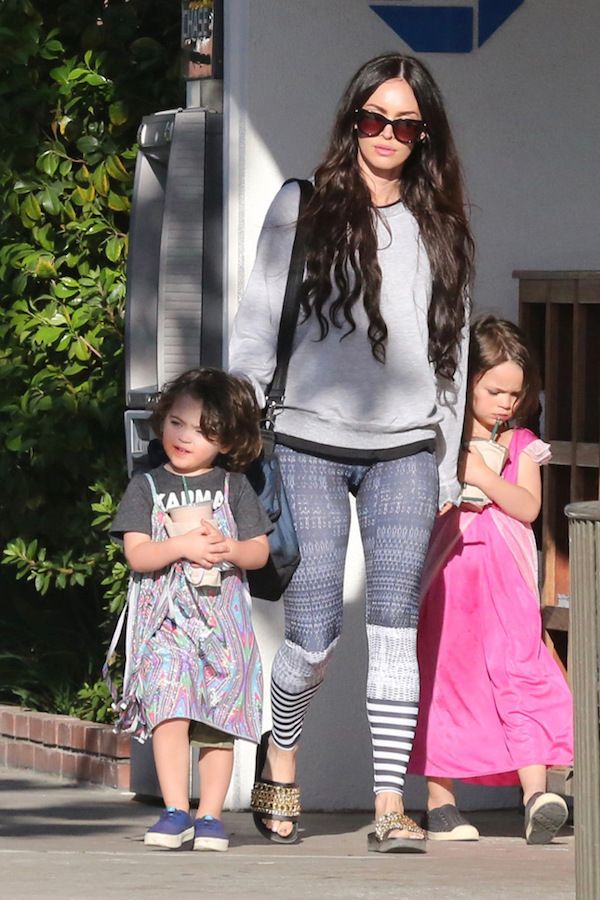 Megan is an inspiring mother who embraces the individuality in her children and encourages Noah to be confident in expressing himself. She is perfectly okay with Noah wearing dresses to school and why wouldn't she be?
Megan and Brian are committed when it comes to encouraging their son to embrace his authenticity and looks like they are on the right track.
Fox shared with us Noah's reaction to being bullied and we just loved how confident and motivating Noah seemed on this matter. Noah had stopped wearing dresses to school for a while but he wore one again this week to school.
"And he came home and I was like, 'How was it? Did any of the friends at school have anything to say?' And he was like, 'Well, all the boys laughed when I came in,' but he's like, 'I don't care, I love dresses too much."
Bravo! to Noah for truly being himself and not giving a damn about some narrow-minded backlashes. Now, could we adore Noah's reaction anymore?
Also, read about Why do the three children of former supermodel Christie Brinkley hate being called celebrity children?
Brian Austin Green responds to his son's fashion critics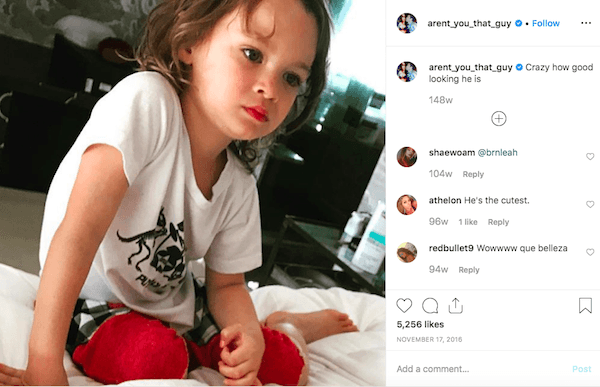 Noah's dad Brian Austin previously spoke in defense of Noah's fashion sense earlier in 2017. The internet is a dangerous place and more often people abuse their freedom to their wishes.
In 2017, Fox shared with us a lovely picture of Noah dressed up as Elsa from "frozen" and instead of awing at the picture, some people on the internet took the opportunity to backlash on the couple for their 'improper parenting'.  There were thousands of comments about how Fox was going to make him 'gay'.
Teen Vogue noted some comments that read: "No values. No morals. Promoting gay perversion." It's just sad and distasteful for these adults to be speculating about the sexuality of Noah who was only  4 years old back then. His father, however, stood up to defend his son against the internet bullies and wrote:
 "My son, he's four. I've heard from some people that they don't agree with him wearing dresses.

"To them I say, I don't care. He's four and if he wants to wear it then he wears it.

"And it's dresses or goggles or slippers or whatever. It's his life, they're not my clothes.

"I feel like at 4 at 5, that's a time when he should be having fun.

He's not harming anyone wearing a dress. So if he wants to wear a dress, good on him."
Huge shoutouts to Megan and Brian for being such an encouraging parents and letting their children embrace their individuality as a person. If this isn't #parentinggoals, I just don't know what else is.
Also, read about Kim Kardashian, mother-of-four, who feels that four children are enough for her! She finds it tough to handle more than that!
A short bio on Megan Fox
Megan is an American actress and model. In the 2004 teen comedy Confessions of a Teenage Drama Queen, she made her film debut. She rose to prominence for her role in the 2007 blockbuster film, Transformers. Some of her major films are the 2009 sequel Transformers: Revenge of the Fallen, 2014 Teenage Mutant Ninja Turtles, and 2016 sequel Teenage Mutant Ninja Turtles: Out of the Shadows. More bio…
A short bio on Brian Austin Green
Brian Austin Green is an American actor. He rose to prominence after appearing as David Silver on the television series 'Beverly Hills, 90210′. Furthermore, he has also appeared in a couple of hit TV series including Terminator: The Sarah Connor Chronicles, Freddie, Wedding Band, and Anger Management. More bio…
source:  the sun