Megan Fox and Machine Gun Kelly Are Trying to Save Their Relationship with the Help of Therapy!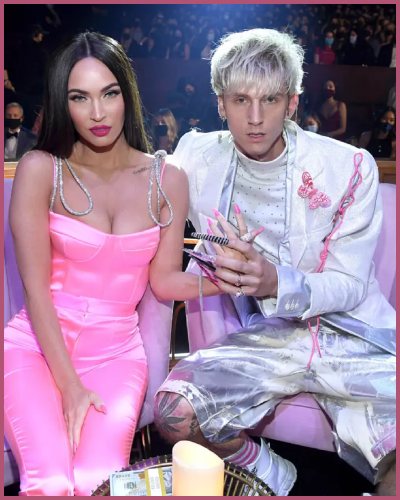 Megan Fox and Machine Gun Kelly are trying to save their relationship from various issues.
Sources revealed that the couple is doing therapy in order to make things work.
Fox and Kelly got engaged in January 2022.
---
Megan Fox and Machine Gun Kelly are seeking therapy for their relationship
Megan Fox and Machine Gun Kelly are still trying to make things work as they are preparing to give their relationship one more chance.
The couple who almost called things off earlier this month over Superbowl weekend is now "talking to a couples therapist every day via Zoom,"
Previously, the duo visited an office building where various marriage and couples counselors reside.
But now it seems that Fox, 36, and Kelly, 32, are trying to make things better through online sessions.
A source said,
"They are broken up, but Megan is seeing where they stand. She wants to see what they can salvage."
The insider also revealed that the Bloody Valentine singer "really wants to make up."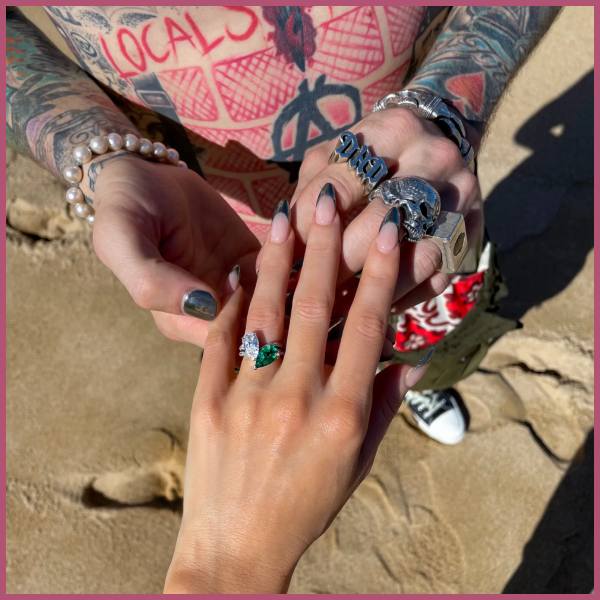 Multiple sources claimed that the actress found "DM's and text messages" on the rocker's phone which compelled her to "believe he has been having an affair."
Many also believed that Kelly whose real name is Colson Baker cheated on Megan with his guitarist Sophie Llyod.
Fox later cleared the air on her Instagram, writing,
"There has been no third party interference in this relationship of any kind. That includes, but is not limited to… actual humans, DMs, AI bots or succubus demons."
The Jennifer's Body actress deleted her Instagram after posting a doubtful message that hinted at her split from the singer, writing, "You can taste the dishonesty/it's all over your breath."
The words were lyrics from Beyonce's hit song Pray You Catch Me which were written for her husband Jay-Z's infidelity.
Also, Read Megan Fox Returns to Instagram and Clears MGK Cheating Rumors!
Megan showed her support to Sophie Llyod
A source recently revealed that though Fox is still very upset, she is not giving up on their relationship.
They added,
"He feels the same way. They are getting professional help because they want things to work out."
Later, The Transformers actress publicly praised Sophie calling her "insanely talented" on the musician's social media upload.
The Till Death actress wrote,
"How me making a joke in order to absolve this girl of a hurtful accusation somehow turned into a confirmation of it — I will never understand,"

"Why are people so….so dumb."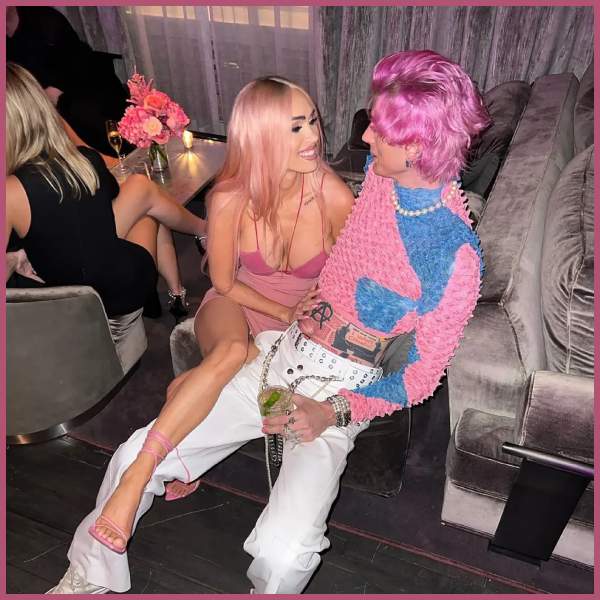 She added,
"Welcome to Hollywood. Your first unwarranted PR disaster,"

"You have now been baptized by the flames of fame. It only gets worse from here unfortunately."
Megan also advised the young guitarist to "just ignore it as much as you can," concluding, "Middle finger up."
Llyod responded,
"The internet is so wild! Sending so much love."
Fox and the Grammy award winner started dating in 2020. The two got engaged two years later.
Also, Read Sophie Llyod Finally Reacts to Disrespectful Cheating Allegations with Machine Gun Kelly!