Heartbreaking! Megan Hilty, 41, lost Pregnant sister, Brother-in-law, and Nephew in Plan Crash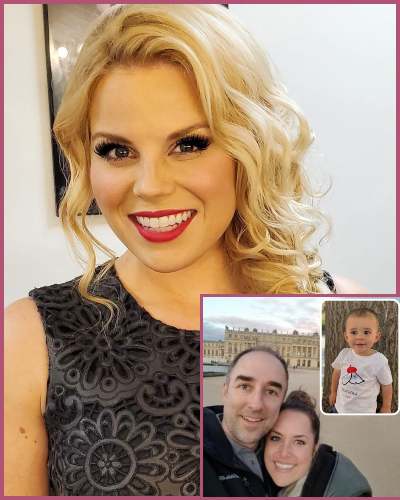 Megan Hilty is an American actress and singer who rose to fame for her role as Ivy Lynn in the television film Smash
She recently lost her three family members including her pregnant sister in a plane crash
The actress reacted to the tragedy with a heartbreaking post on Wednesday evening
---
Megan Hilty took to Instagram to mourn the loss of her sister, brother-in-law, and 23-months-old niece, who died in a recent plane crash. 
Megan's sister was 8 months pregnant with a baby boy
The Smash star, 41, confirmed the death of her family members on Wednesday evening with the heartbreaking post.
She shared a photo of her pregnant sister Lauren Hilty, brother-in-law Ross Mickel, and their son Remy and revealed that they were on the same plane that crashed on Sunday afternoon.
Megan disclosed that her late sister was eight months pregnant and expected to give birth to a baby boy in October. She continued,
"The last three days have been the worst of our lives. There are truly no words to appropriately convey the depth of our grief,"
Even the couple already named the unborn child name, Luca.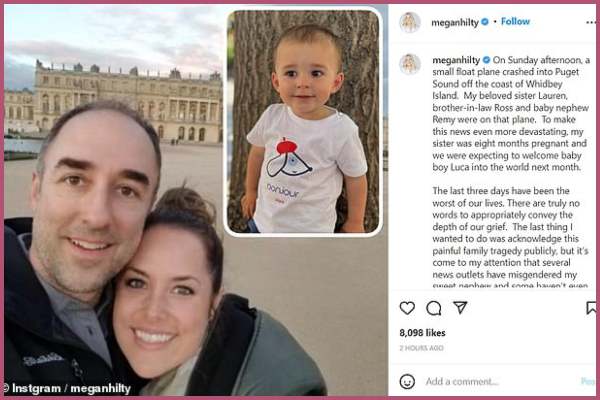 The talented actress clarified that she didn't plan on publicly addressing the losses but she felt she needed to after various news outlets have misgendered her nephew.
Actually, Ross and Lauren have also a daughter who thankfully was not on the plane. She also asked to keep her details including her name private as she is a minor.
Also read Megan Hilty and Brian Gallagher welcomed their Second Child- Baby boy and they couldn't be Happier!! Their Cute announcement Of baby And family Reactions…..Know it all!!!
Megan added,
"It is important these details be corrected to respectfully honor everyone we've lost and the loved ones they've left behind."
She then concluded her lengthy message by expressing gratitude for the "outpouring of love and support". Similarly, she noted,
"It has been so comforting to know just how loved Lauren, Ross, Remy and Luca truly are,"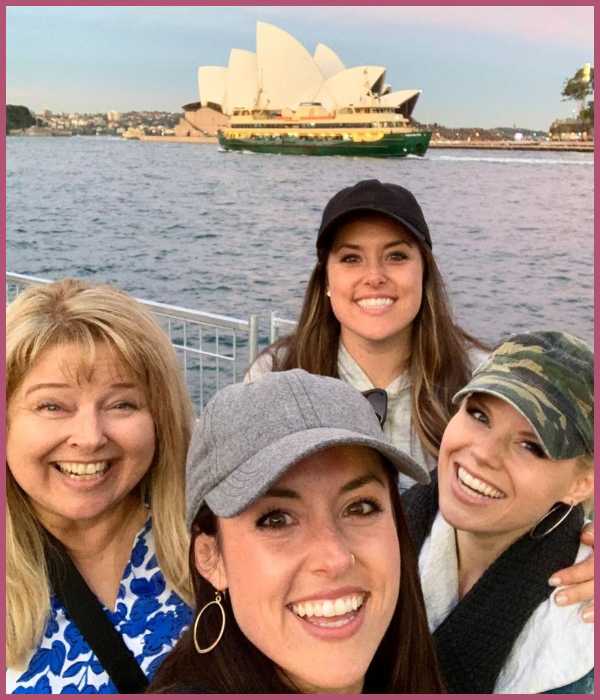 Details about the plane crash
The plane was carrying 10 people, nine adults, including pilot Jason Winters, and a child, on board at the time of the crash.
The plane was flying from Friday Harbor to Renton, a southern suburb of Seattle. While the floatplane crashed in the waters of Mutiny Bay north of Seattle.
According to the National Transportation Safety Board, the plane was a de Havilland DHC-3 Otter, a single-engine propeller plane. The team is still investigating what led to the crash.
Further, the authorities have identified the victims; Jason Winters, Patricia Hicks, Sandra Williams, Lauren Hilty, Remy Mickel, Ross Mickel, Luke Ludwig, Rebecca Ludwig, Joanne Mera, and Gabrielle Hanna.
Also read RIP!!! Buffy the Vampire Slayer icon Margo Chase dies in plane crash
Short bio on

Megan Hilty
Megan Hilty is an American actress and singer. She is best known for her role as Glinda, the good witch in the Broadway Musical Wicked (2005-2006). She is also known for her role as Ivy Lynn in the television film Smash (2012-2013). See more…