Who is Meghan Haila? All about her married life with swimmer Caeleb Dressel!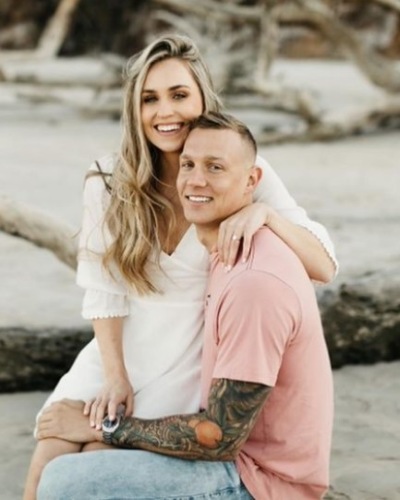 Meghan Haila is the wife of Swimmer Caeleb Dressel
She is happily married to him since 13th February 2021
They have been dating each other since 2013 after meeting in high school
---
Meghan Haila is the wife of Swimmer Caeleb Dressel. She is a graduate of the University of Florida and earned a Master's and Specialist degrees. Before that, she attended Florida State for her undergraduate degree and achieved her Bachelor of Science in Family and Child Services and Psychology.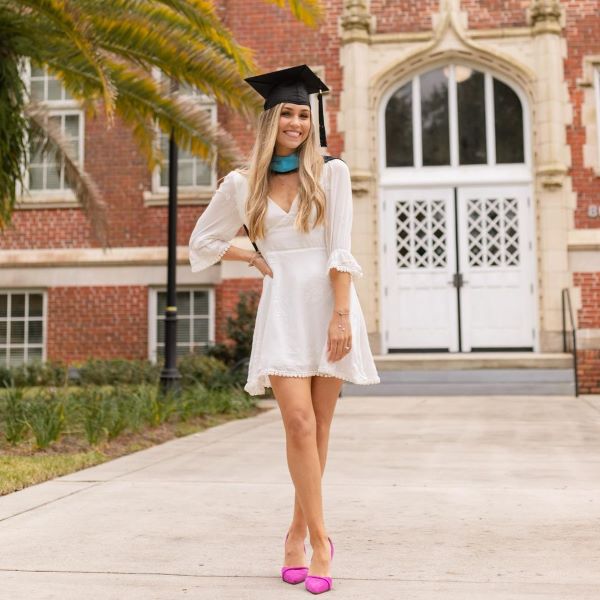 As per her LinkedIn bio,
"with the additional coursework for Mental Health Counseling and Play Therapy. I am an enthusiastic learner, adaptable, and creative thinker who is driven by a passion for helping children and their families find empowerment, acceptance, and genuine connection that paves the way for positive life changes."
Here is everything you need to know about this couple.
Also read U.K. Prime Minister Boris Johnson, 56 Married Carrie Symonds, 33 in Surprise Wedding Ceremony!
How did Meghan Haila and Caeleb Dressel meet?
Meghan Haila and Caeleb Dressel both share a common love for swimming which might be the reason for them being together for years. They met each other in high school and started dating each other in 2013. Likewise, the couple swam at Bolles together. He proposed to her in November 2019 and they decided to take their relationship further.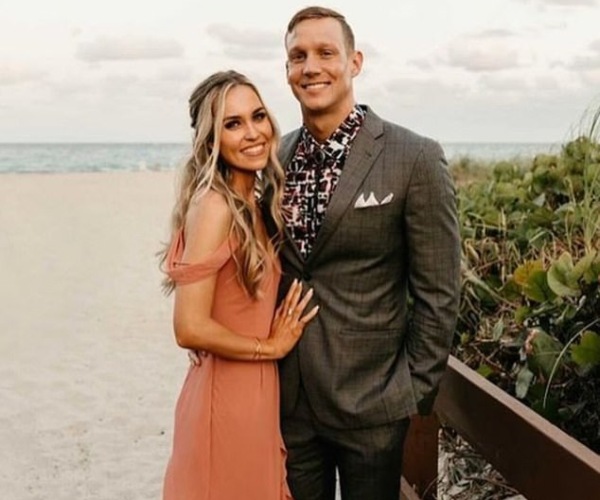 Caeleb got down on one knee to propose in their hometown of Green Cove Springs and slipped a Jack Sutton-designed ring on her finger. In 2020, they bought a home together.
She wrote,
"Amidst all the fear and chaos that this time has brought, something pretty amazing has happened too… Feeling so incredibly blessed that we've found our perfect place to call home and start our lives together. Can't wait until it's safe again to have all the people we love together to celebrate under our new roof. God is good, people. He is so, so good."
More on their wedding
The couple walked down the aisle during the covid-19 pandemic. Their wedding took place on 13th February 2021. Even though they have busy schedules have managed to make time for each other. The distance between them had made them stronger and they are happily married to each other.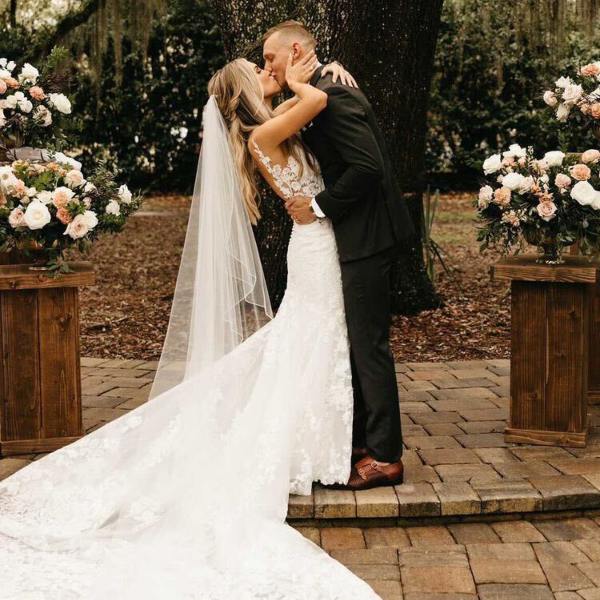 Meghan is a very supportive wife and is his biggest fan. She even calls herself 'Team Dressel forever'.
Also read Revealed! Joe Jonas and Sophie Turner's never seen before iconic wedding photos