Meghan King Once Tried Dating Women to Explore Her Sexuality!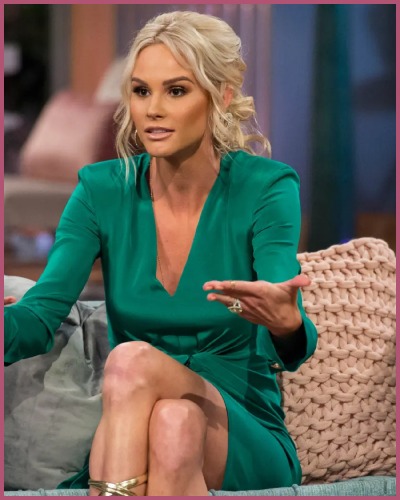 Meghan King revealed that she tried dating women after vowing to explore her sexuality.
King opened up about the experience of being with a woman on her podcast show.
The reality star said that she spent three amazing days with a mystery woman.
---
Meghan King vowed to explore her sexuality
Meghan King opened up about dating women in the past after promising to explore her sexuality at the start of the year.
The 38-year-old reality star reflected on a great three-day date she enjoyed with a woman in New York City after previously sharing the experience on her podcast "Intimate Knowledge."
She told Entertainment Tonight Wednesday,
"I opened up my dating app to women. We meet and I've never done this before and I have thought about [women]," 

"Sometimes when I look at porn, I look at lesbian porn, but I never thought that my desires were to be with a woman."
The Real Housewives of Orange County added,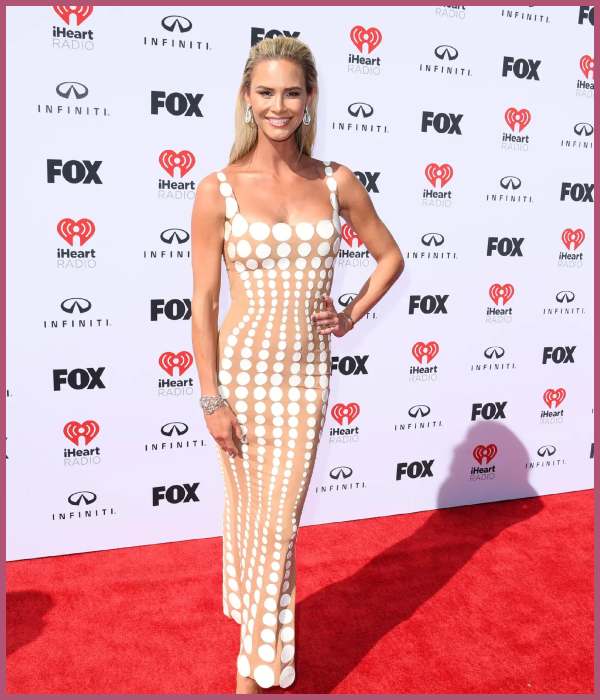 "I'm like, 'What if there is something there? What if I am a lesbian? What if I'm bi?'"
Meg continued by saying that she once met a woman at a party and ended up staying in New York City for three nights.
She recalled,
"The first night, the woman and I hook up at the Yale Club. So, we're hooking up, we're hooking up in bed, I'm like, 'This is fun or whatever,''
King added,
"I don't identify as bi and I had never, ever had an experience with a woman outside of a threesome and that had been many years. So I told this woman, 'I like you and hanging out with you, and you're beautiful and fun and sexy, but the thing is, I really like c—k and I can't be in a monogamous relationship with a woman.'" 
Also, Read Meghan King Confirms That She Went Naked Hiking at Joshua Tree
Meghan's past unsuccessful marriages
Meghan talked about the past just three months after the reality star announced on her blog that she was going to live  2023 authentically and therefore hoped to explore her sexual needs.
Talking about her past relationships, the RHOC alum had a dreadful past few years after divorcing Jim Edmonds.
Since their separation, the former couple has not been able to get amicable on most things. They both slam one another online and in the press.
They married in October 2014 and split in May 2021. They now co-parent daughter Aspen, 6, and twin sons Hayes and Hart, 4.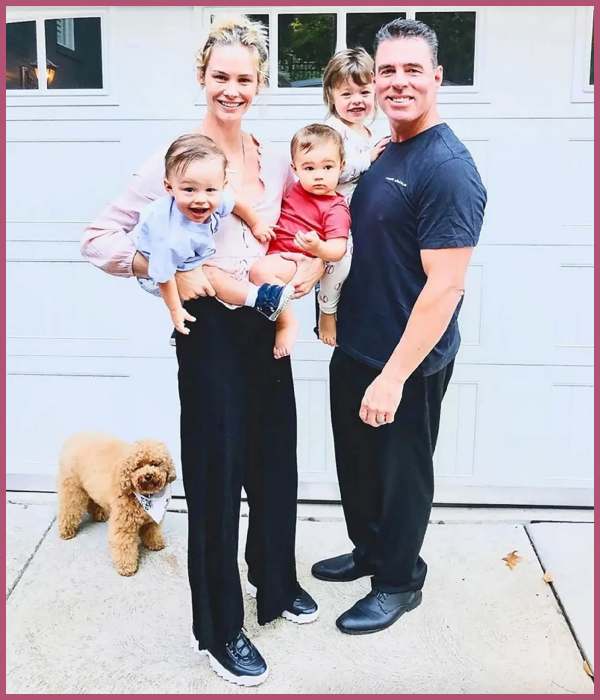 At this year's iHeartRadio Music Awards, King said,
"Jim has had three separate mothers of his children, and we've all experienced the same kind of thing,"

 "So I'm just gonna let that speak for itself."
Despite it all, Meghan has not been able to have a successful dating life. In October 2021, she tied the knot with Joe Biden's nephew Cuffe Owens. Unfortunately, their marriage was annulled just a few months later.
Also, Read Meghan King and Cuffe Biden Owens' One Month Marriage!