Meghan King Edmonds and boyfriend Christian Schauf split! Know about her son Hart Edmonds's health and net worth
6 months ago The Real Housewives of Orange County star Meghan King Edmonds confirmed her relationship with boyfriend Christian Schauf. But this relationship did not last long. While revealing that Meghan has moved into a new house she confirmed that she has split from Christian.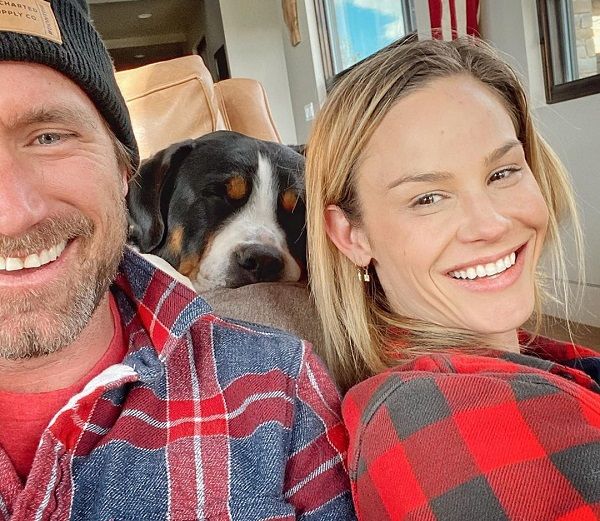 The reason for their split is said to be social media which Schauf could not handle. On 15th November 2020, Meghan revealed that she was tested positive for the Covid-19 which attracted a lot of social media attention.
As per a source, it was difficult for Schauf to handle all the public attention so he ended their relationship shortly after that.
They met each other in July 2020 through a dating app when he was on a business trip in Marina Del Rey, California. Sadly this relationship did not last long leaving Meghan single again.
Also read Ashley Hebert is done with her married life! Know about her split from husband J.P. Rosenbaum, their wedding, children, Ashley's age, biography
Meghan's son Hart Edmonds's health
Meghan King Edmonds and her ex-husband Jim Edmonds's son Hart Edmonds had a minor Periventricular Leukomalacia when he was an infant.
He was doing well earlier this year in 2020 after being diagnosed in 2019 with irreversible brain damage. Recently in October Meghan revealed that her son was diagnosed with cerebral palsy.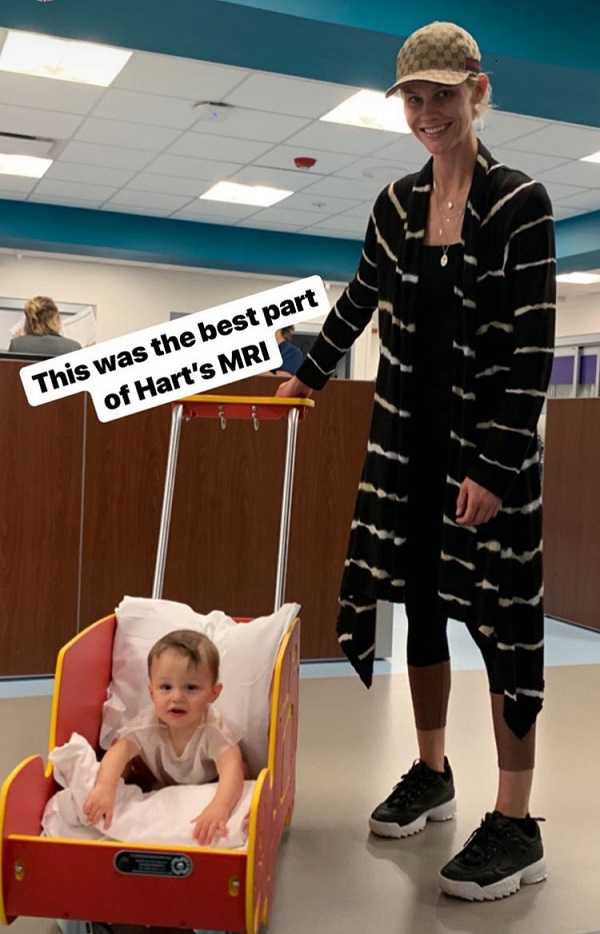 The Edmonds family has been dealing with Hart's health since he was born. It is said to be caused by the lack of oxygen which causes the brain to die. She has taken advice from doctors in Chile, Panama, and Egypt.
She spent 6 weeks in Los Angeles with Hart doing intensive therapy and another 4 weeks in New Orleans going into an oxygen chamber with him every day.
Likewise, she said,
"I wanted to tell you all of this before I tell you this: yesterday Hart was diagnosed with Hypotonic Cerebral Palsy. I was expecting this diagnosis.  Even though he's the same kid I expected it to hit me hard.  But it didn't. It didn't hit me hard at all.  In fact I felt relieved."
How much is the net worth of Meghan King Edmonds?
Meghan King Edmonds has an estimated net worth of $5 million. She mostly earns from her appearance on the reality TV series Real Housewives of Orange County. She has appeared in TV series like Resale Royalty, Say Yes to the Dress, Access Daily, The Domenick Nati Show, Watch What Happens: Live, Daily Pop, and more.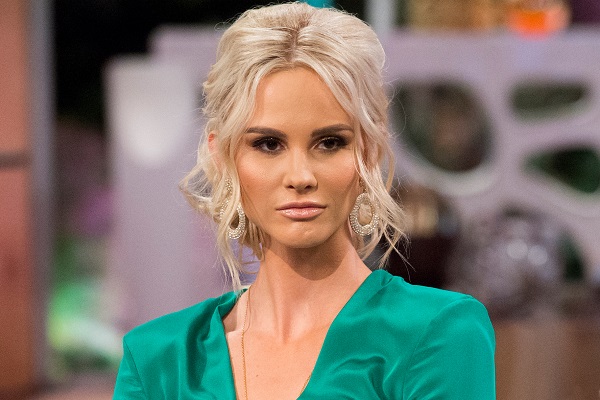 Edmonds has a house in California where she lived with her children during the quarantine. Recently, Meghan has purchased a new house in St. Louis. She showed off her house during an Instagram Live on 29th November 2020. The house consists of five bedrooms. She said,
"No one is moving in this home except for me, Girly Girl, Aspen, Hart and Hayes. That's it. That is everyone who will be living in this house." 
Also read Rah Ali blessed with a daughter after the miscarriage of 5 months of unfortunate pregnancy! Know about her age, net worth, arrests, social media, biography
Short bio on Meghan King Edmonds
Meghan King Edmonds is an American television personality. She is also a representative, product and retail development specialist at K. Hall Studio, and a Reality TV Star.
She also appears in the American reality show The Real Housewives of Orange Country. Read more bio…