Meghan King Edmonds has twin babies! Know what her husband posted on the social media!
It is twins for the star of The Real Housewives of the Orange County, Meghan King Edmonds.
Meghan and her delivery
Meghan King's husband Jim Edmonds, 47 shared the news about his wife's delivery on the social media on Wednesday morning. He also added that the children were born without any medication.
He shared a picture of the lower part of the twin boys on his Instagram and wrote:
"Twins are here. They arrived at 10:48pm and 11:32pm on June 5 weighing 6lbs 15oz (20") and 6lbs 0oz (19.25"). Everyone is doing well. My wife was a rockstar once again and delivered both babies with no medication. #onetoughlady."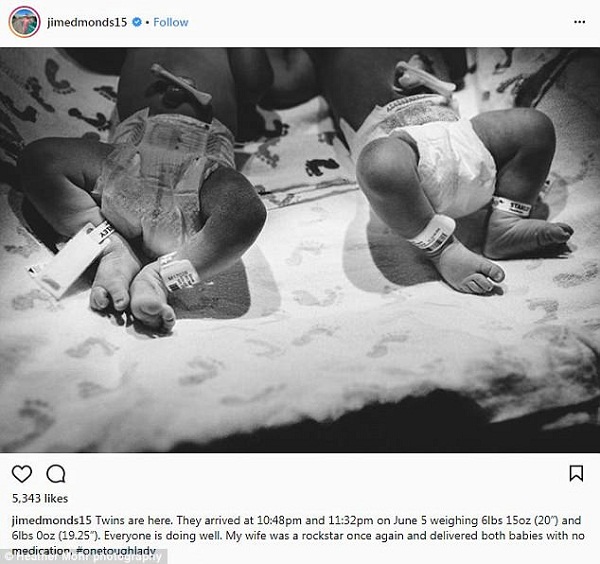 The names of the newborns have not been revealed yet.
Earlier in the day, the happy and proud father had shared an image of his arm with the babies footprints on it. He had written on the picture:
"1 little foot each."
He also added down:
"They made it. Everyone is safe and healthy."
Meghan King and Jim's children
Meghan, 33 and Jim have an 18-month old daughter named Aspen. Jim also has four other children from a previous marriage. The former baseball star and current broadcaster's first wife was Lee Ann Horton.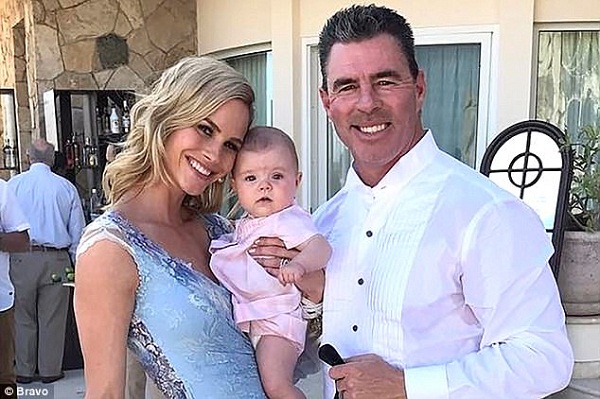 He had two daughters with her. She died in 2015. His second wife was Allison whom he married in 2008 and divorced in 2014. The couple shares two children. On 24 October 2014, Meghan and Jim were married.
Meghan and her pregnancy
Meghan had kept updating her fans about the progress of her pregnancy by sharing her baby bump pictures intermittently and regularly. In May she had posted her pool picture in a bikini along with her daughter who was seen wearing sunglasses. She had hashtagged it as #36weeksprgnantwithtwins.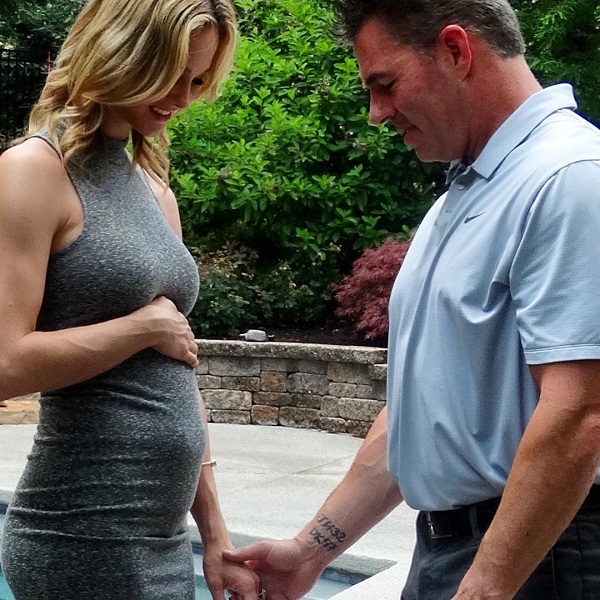 She had also shared a video of her legs and stomach as she was resting on the poolside. She had written:
"I may or may not be naked, who knows anymore."
Meghan King had to resort to IVF to get pregnant both times had reason to be happy and humorous. She had admitted that life was much more difficult when 36 weeks are over. She had at that time told PEOPLE:
"I'm getting miserable. I feel like the babies are like, in my ears. And most definitely in my lungs. I am really struggling with breathing. You can really tell in my Instagram stories."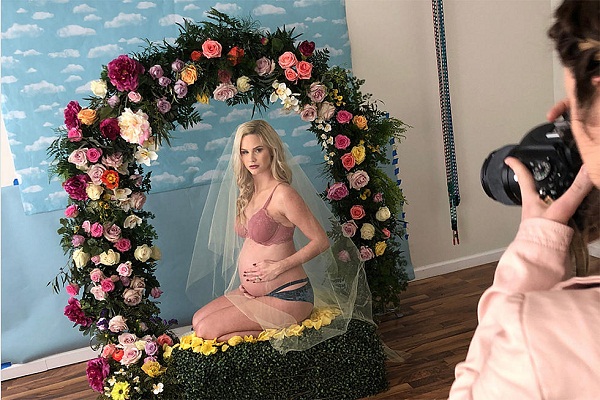 She added:
"I'll listen to them back and I'm breathing so heavily just doing nothing. Plus, I can't feel my legs. And bending over is, like, a thing in the past."
She went on:
"I'm so ridiculously pregnant. I can hardly move off the couch. We just had a cleaning lady come today-I don't even know how she did, because I'm too tired to look. That's where I'm at."
Meghan had also said those mornings were difficult with Aspen. She said:
"I have a nanny and she's been so good-and Jimmy's been so helpful too-but waking up with Aspen in the morning, that's even hard."
She continued:
"I can get her out of the crib and stuff, but going up and down my stairs is tough. I want her to be able to have fun and go to the park, but I can't walk around the park anymore. It makes me sad. It's a hard place to be."