Meghan Markle accused of setting up paparazzi photos to get more publicity!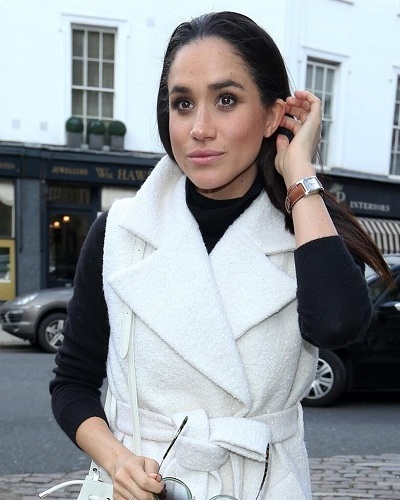 Paparazzi had photographed Meghan Markle in 2015 walking into Toto restaurant in Kensington in London.
There is some new revelation that has come to light on this visit and photos.
She has been accused of colluding with media people for self-promotion.
---
Her pals say that she could go to any extent in order to do some self-promotion. And did she not accuse her father of doing self-promotion when he staged a photo shoot with paparazzi prior to her wedding into the royal family?
Meghan Markle and her self-promotion
There is some new revelation which has come to light about Meghan Markle. The matter is of 2015 when there were some pictures of her in London which made headlines.
The media outlets published her photos of entering Toto restaurant in Kensington area of London. It seemed like an innocent act and pictures at that time.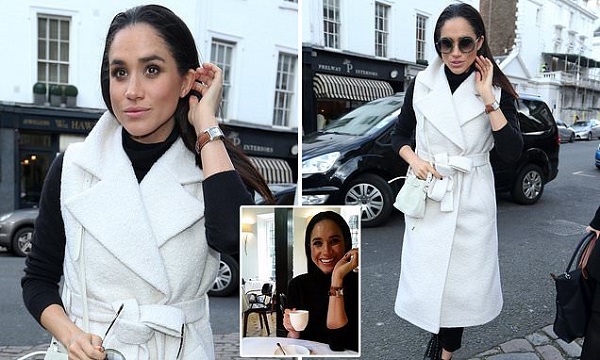 But now, it has come to light that all this was staged. Meghan had colluded with some paparazzi and asked them to shoot her photos of entering the restaurant.
The photographer already knew that Meghan was supposed to come to the restaurant and was waiting for her there. It was not a chance happening that the photographer was there. And that after seeing Meghan luckily there, he took her photos.
Meghan and her 2015 photos
This incident was in March 2015, around one year before Meghan met Prince Harry and the two started dating. In the photos taken outside the restaurant, Meghan was in a stylish white-colored coat.She had let her hair loose and was holding her dark sunglasses in her right hand.
During that time, she had not yet met Prince Harry, Additionally, she was just a lesser-known American actress playing the character of paralegal Rachel Zane on cable TV drama Suits.
Her agent at talent firm Kruger Cowne had pre-arranged this photographing of Meghan at the restaurant. Blockbuster biography Finding Freedom disclosed this information about Meghan.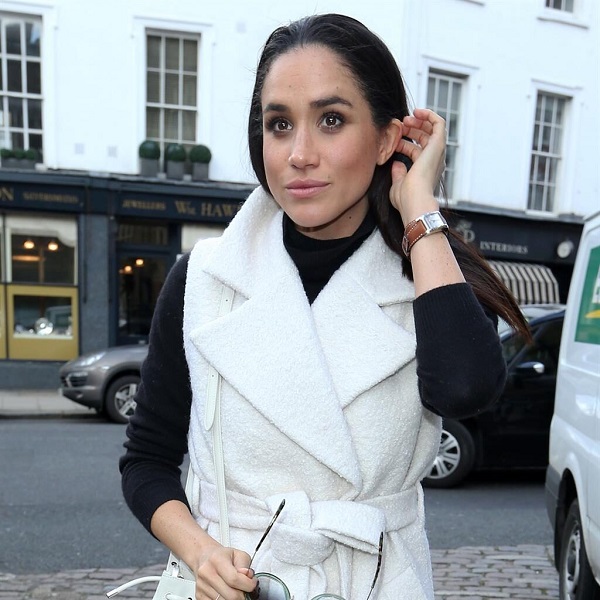 It states that Meghan used to set up such occasional paparazzi photos. And we all know that her father Thomas Markle, 76 was accused of similar doing prior to her wedding into the royal household.
More about the paparazzi arranged photos
An insider told The Sun UK:
"Meghan knew the photographer was going to be at the Kensington restaurant to take her photos of her arrival."
The source added:
"It was all pre-arranged. She was very calm when she arrived and even gave the hint of a smile."

"For someone who wasn't very well known in the UK at that point, she certainly didn't question why a photographer would randomly turn up to take her picture."

"Funnily enough though, the pictures never sold at the time. The only time they started to sell was when news broke that she was with Prince Harry."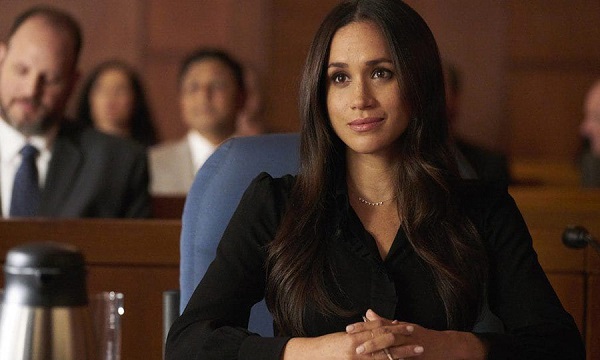 However, Meghan's former agent at Kruger Cowne, Gina Nelthorpe-Cowne has denied this. She said:
"It is absolutely not true. I'm not aware of any set-up pictures being done with Meghan."
The book Finding Freedom states:
"While Meghan, before she met Harry, had occasionally set up a paparazzi photo or let info slip out to the press, she did everything in her power to protect the privacy of her relationship with the press."
Read the complete bio of Meghan Markle here