Meghan Markle and her first marriage to Trevor Engelson! Why did the couple divorce?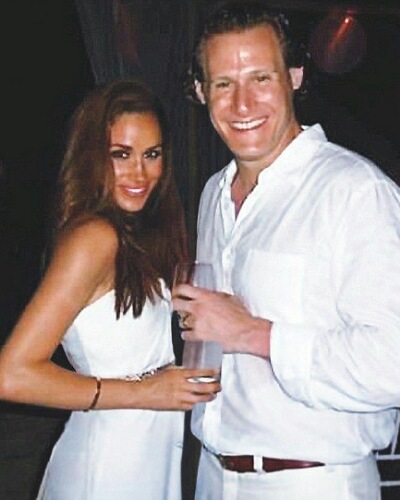 Since American actress Meghan Markle began dating, got engaged to, and married Prince Harry, everyone were happy for the couple. People talked about royalty and every news, article was about her new life. Media outlets mentioned about her earlier life but in tidbits. Her first husband was Trevor Engelson. Who was he? How did they get close and marry? And what was the reason for their divorce?
Meghan Markle and Trevor Engelson
Before Meghan Markle married Prince Harry of England, she was in a relationship with American Trevor Engelson. He was her long-term boyfriend and also an actor and producer.
The couple started dating in 2004. How they met is not clear. But both are from the entertainment industry and might have met during some filming on a particular set. They walked down the aisle together in September 2011.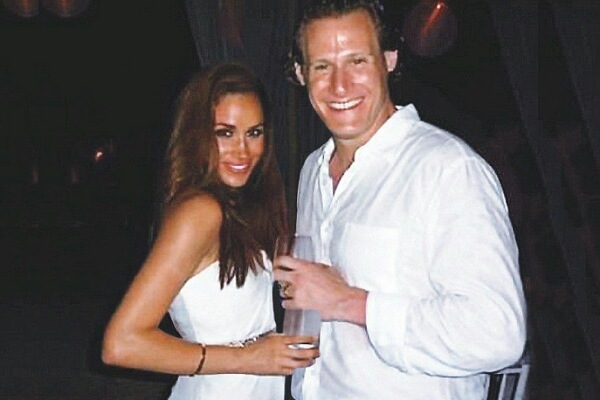 The marriage was an unconventional low-key affair with just 107 guests in attendance. The ceremony took place at a beachfront at Jamaica Inn in Ocho Rios.
But in August 2013 came news of the couple's divorce. Fans were shocked and sad for the couple. What caused their divorce, they were wondering?
The reason for the divorce of Trevor and Meghan
There are various reports which state that things in their marriage went sour when Meghan took up the role in Suits. The shooting for this show was to take place in Toronto in Canada which was, miles away from home Los Angeles and also her then-husband Trevor.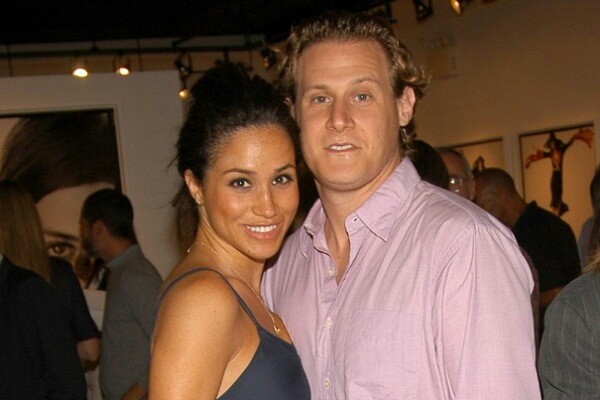 Trevor had his own work responsibilities in Los Angeles and could not leave them. He could not accompany Meghan to Canada and the long distance caused strains in their relationship. And their marriage collapsed and ended in a divorce.
Trevor's life after his divorce from Meghan
After Meghan and Trevor split, Meghan went on to date Prince Harry and marry him in May 2018. She got the royal title of Duchess of Sussex. She gave birth to hers and Harry's child son Archie. But the couple gave up their royal titles and moved away first to Canada and now Los Angeles. They are now in self-quarantine from coronavirus in a mansion in Los Angeles.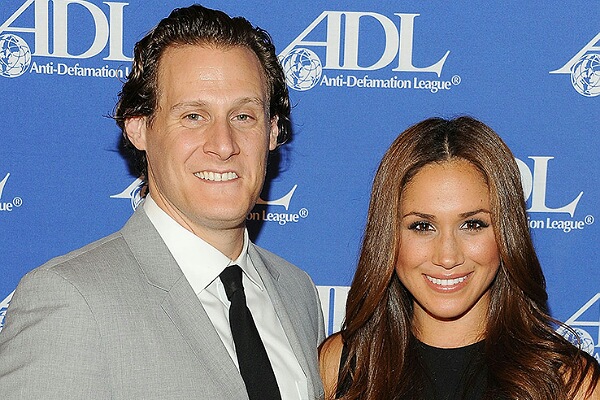 On the other hand, Trevor had been in many relationships until he too found his soulmate and wed her. He did have his share of struggles too. After he separated from Meghan, Trevor dated Sports Illustrated model and actor Charlotte McKinney. But it ended soon and he then started a relationship with of Real Housewife of New York star Bethenny Frankel.
After one year of Meghan's royal wedding, Trevor too exchanged wedding vows with Tracey Kurland in May 2019. It is reported that the producer is now collaborating with Fox News fora show which somewhat depicts his personal life. It is the story of a man whose ex-wife gets married into a royal household. We wish both Trevor as well as Meghan best of luck in their respective lives.
Short bio on Trevor Engelson
Trevor Engelson is a popular producer and literary manager of 'Underground Film'. He is extremely prominent as a successful manager of screenwriters, actors, novelists, and film directors in Los Angeles. He is a hardworking person and has made recognizable position in American entertainment industry. More info… 
Source: Geo TV