Meghan McCain gave birth to her second child with husband Ben Domenech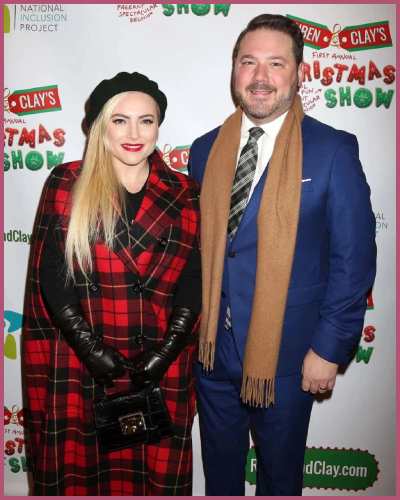 Meghan McCain and Ben Domenech are blessed with another daughter again
The two recently welcomed their second child or second daughter named Clover Jada McCain Domenech on Thursday, January 19
The couple confirmed the birth of their second child another baby girl via Daily Mail on Friday, January 20
---
Congratulations are in order to Meghan McCain and Ben Domenech for their second child and best wishes for their other parenthood journey!
Meghan McCain and Ben Domenech welcomed Baby No.2
Meghan McCain and her husband Ben Domenech are now parents to two baby girls. The couple confirmed the birth of their second child another baby girl to the Daily Mail on Friday, January 20.
The former View co-host, 38, gave birth to her second daughter named Clover Jada McCain Domenech on Thursday, January 19. They released a statement that reads,
"Yesterday morning, we welcomed our newest addition, Clover Jade McCain Domenech, to our family! Ben and I are overjoyed to introduce Liberty to her baby sister and start this new adventure as a family."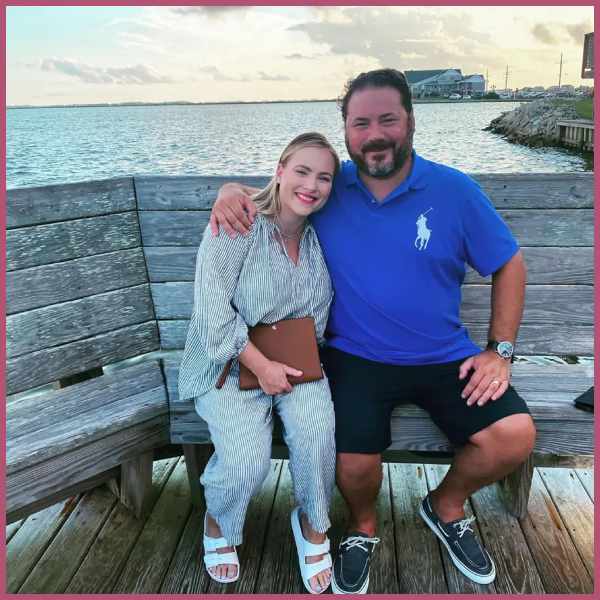 Also read What happened between Meghan Mccain and President Donald Trump?
Well, Ben and Meghan are already a parent to two years old daughter Liberty Sage.  Adding to that Domenech told the outlet,
"Meghan's strength and love for our daughters is boundless. I feel so blessed that her and Clover are both doing well and I cannot wait for our entire family to meet our baby girl."
The arrival of the newly born baby comes four months after the pair announced the pregnancy news. In September, the couple announced via Daily Mail that they are expecting their second child.
Meghan has documented her pregnancy journey on social media
Prior to the birth of her second daughter, Meghan occasionally documented her pregnancy journey on her social media platform.
In December 2022, she took to Instagram to show off her pregnancy progress, sharing festive photos with Domenech and Liberty.
Similarly, she simply captioned the post,
"It is actually impossible to get a toddler to stand for a Christmas Eve dinner photo when you're 9 months pregnant — but we tried,
Also read TV personality Meghan McCain is pregnant during Quarantine! Who is Meghan married to?
The former bachelorette star earlier suffered a miscarriage a year before the birth of her first child. In July 2019, she announced her pregnancy loss journey on Instagram, writing,
"Ben and I are the luckiest, most incredibly blessed people in the world surrounded by love and support. My hope is by continuing to share grief and loss, and addressing these taboo subjects head on it will help people who have experienced the same to feel less alone."
She added,
"I was petrified to share my story publicly but I never, ever let fear dictate my life choices. I will always take the leap, I will always roll the dice."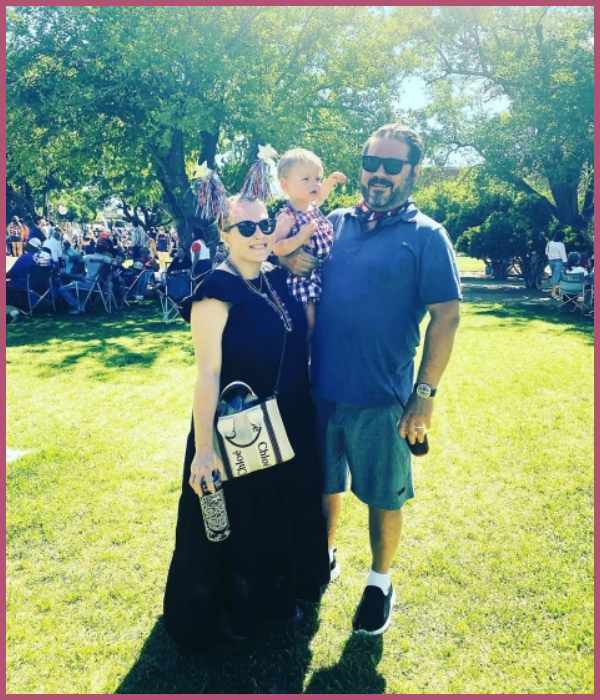 Short bio on
Meghan McCain
Meghan McCain is an American columnist, author, host, and blogger. She is widely popular as the daughter of John McCain, a U.S. senator and nominee of the 2008 presidential election.
Recently, she joined an American talk show The View as a co-host. Also, she was part of the team that made the world record for the maximum number of hugs in a minute. See more…