Meghan Mccain slams Trump's response to whistleblower a 'tornado of stupid'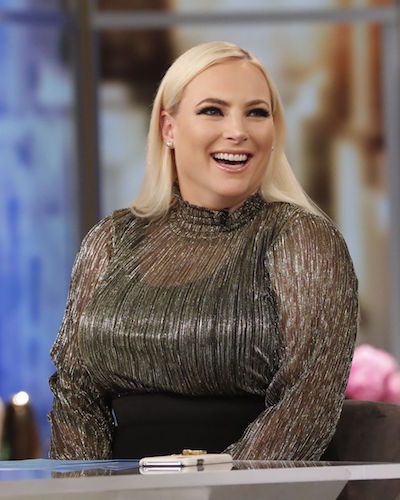 It is no news that Meghan Mccain is not a big fan of the US president, Donald Trump. Meghan Mccain has become one of the most outspoken conservative commentators and president critics of the daytime talk show "The View".
On Monday's show of "The View", each cohost voiced their opinions about the recent reaction of Donald Trump to the impeachment inquiry he's been facing due to a whistleblower calling attention to his dealings with the president of Ukraine.
Meghan McCain's response to Donald Trump reacting to the impeachment inquiry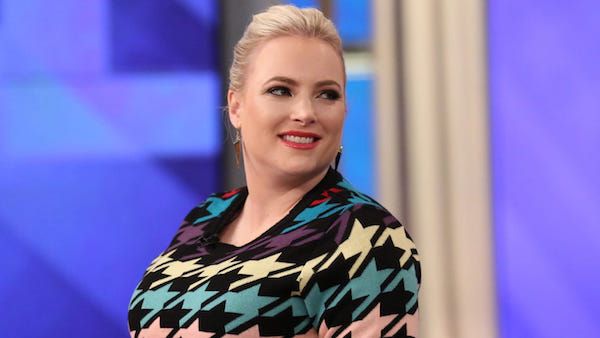 The impeachment inquiry has been going on for a while now and over the past two days, Trump has been tweeting exhaustively about the allegations against him. He demanded to meet the whistleblower and suggested that House Intelligence Committee Chairman Adam Schiff should be arrested for treason. He also shared a quote warning that his impeachment could cause a "Civil War like a fracture."
The Republic Rep Adam Kinzinger called out Trump's statement of the civil war rhetoric "beyond repugnant" and McCain has a similar saying in it too. The 34-year-old, co-host of The View, slammed the tweets of Trump as "such a tornado of stupid", which is exactly what we expect of her. McCain might perhaps be echoing Hillary Clinton's recent branding of POTUS as a "corrupt human tornado" and called his reference to civil war "HORRIBLE."
She poured out her thoughts regarding the tweets and stated,
"Even joking about the idea of a civil war and the ramifications … this country is already tearing itself apart," she said. "I believe it's gonna get worse before it gets better. But the idea that you could throw that around so cavalierly …"
Also, read about An Australian reporter Lenore Taylor is alarmed at the incoherent talk of US President Donald Trump at a press conference regarding the Mexican border wall!
TRUMP WARNS OF "CIVIL WAR" IF IMPEACHED: The co-hosts react to Pres. Trump's series of tweets about the whistleblower whose anonymous complaint spurred an impeachment probe, including a warning about a "civil war" if impeached. https://t.co/kavq7Xqy19 pic.twitter.com/0A8QOXMWxI

— The View (@TheView) September 30, 2019
"The View" co-host also react to trump's tweets
Apart from Meghan Mccain the other co-hosts of the daytime talk show also poured out their reactions to the tweets.
"He's never been to war," Whoopi Goldberg added. "He doesn't have any idea what means." Goldberg also called threats against the whistleblower, "so un-American."
Another columnist and social commentator, Sunny Hostin put out the defense against the whistleblower's right to anonymity. She stated,
"it should really concern every single American that this president's saying, 'I want to meet the whistleblower.'" 
Goldberg also called out Trump for not meeting with the women who have accused him of sexual misconduct to which another co-host Abby Huntsman agreed that the whistleblower did due diligence by following the procedure in place.
Hunstman added, "He didn't go to CNN, He went up the chain … If you make it so people can't go up the chain, if you intimidate them, they will go to the press."

"The point is, don't threaten the whistleblower," Goldberg said. "That's my point. As an American citizen, I'm glad, because I want to know if there's something that smells a little funny, and it's coming from a place where I can't see, I need somebody looking out for the country, looking out for us, saying, 'I think this is not good.' Stop this idea of threatening people. Stop threatening people. Stop it."
Also, read about Actor Robert De Niro calling Donald Trump a' medically crazy' President who should be impeached!
A short bio on Meghan McCain
Meghan McCain is an American columnist, author, host, and blogger. She is widely popular as the daughter of John McCain, a U.S senator and nominee of the 2008 presidential election. Recently, she joined an American talk show The View as a Co-host. Also, she was the part of the team that made the world record for the maximum number of hugs in a minute. More bio…
source: yahoo