Meghan Trainer Looks Fitter Than Ever as She lost 60 Pounds after the Birth of her Son, Riley!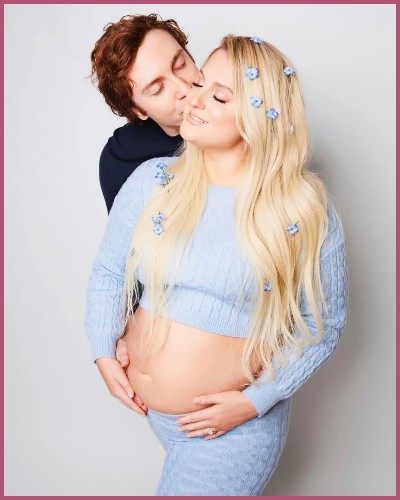 Meghan Trainer revealed she lost 60 pounds after welcoming her son last year.
The singer and her husband Daryl Sabara welcomed their son Riley in February 2021.
Trainor said that she was 200 pounds at the time of her son's birth which was frustrating to her.
---
Meghan Trainor looks fitter after her first childbirth
Meghan Trainor is happier and healthier than ever.
The singer revealed that she was completely depressed after giving birth to her son, Riley, last year.
The Made You Look singer said that she was in a really dark place and at her heaviest after having her baby. On Monday, the star told a publication:
"I was, like, over 200 pounds when I C-sectioned him out,"

"I just wasn't feeling great. I've never had stitches, so to have this C-section scar, I was in a really dark place and I wanted to be in a great place for my son."
Then the new mother followed her diet and exercise regime completely and was able to lose 60 pounds.
The Lips Are Movin' singer noted: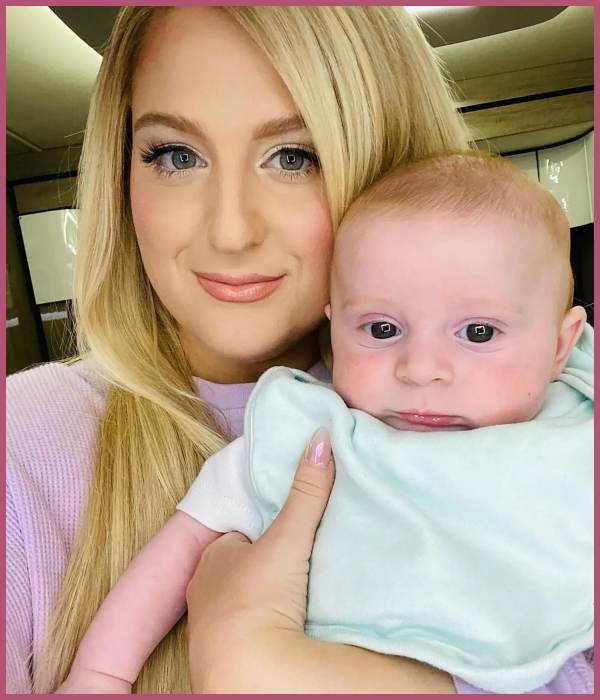 "I worked every day and challenged myself. I was like, 'If I can survive a C-section, I can do anything.'"
Trainor also revealed that she started feeling better than ever after making significant lifestyle changes and said her confidence was at "a good eight or nine."
Meghan, who shares her son with her husband Daryl Sabara said:
"I was very dedicated and I started seeing the pounds come off like one week at a time,"
The Me Too singer added:
"I learned that I do like healthy food and I learned what portions mean. And I learned my brain is so happy when I exercise, so I'm just [feeling] better than ever."
Also, Read Meghan Trainor opened about her mental health journey and body image issue after birth of son Riley!
Meghan is preparing to welcome her second child
Despite working so hard to get fit, Meghan reveals that she still deals with bouts of mom guilt for not being home so much with her boy.
The proud mother also revealed that her baby boy has just started saying, momma.
Trainor continued:
"I'm, like, 'he does know me,'"
Meghan also calls her experience of birth a terrible one. She said:
"It was one of those horror stories where he didn't cry,"

"He didn't make noise when he came out. I was like, 'Why isn't he crying?' It was terrifying."
After doctors did their best to help Riley get better, the pair were able to take him home after 5 days.
The blonde beauty added that she and her husband, 30 are planning to have another baby. She said:
"If I could've [gotten] pregnant months ago, I would've,"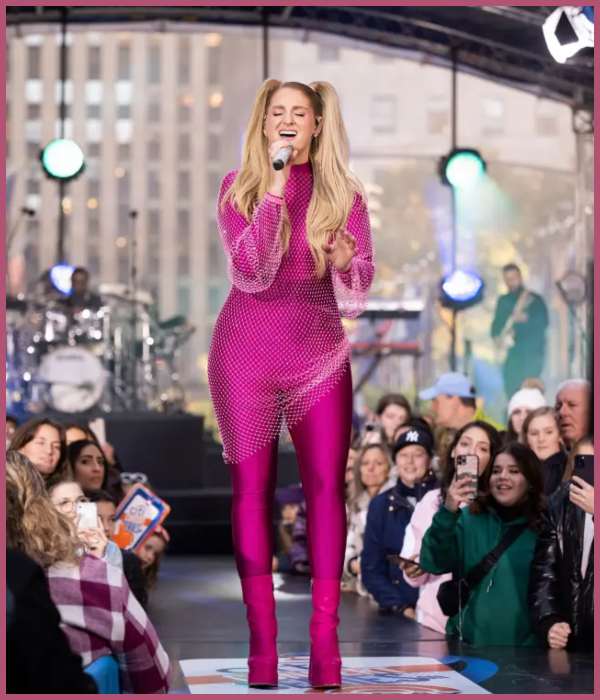 "We're just busy and I don't want to be, like, nauseous while doing all this fun stuff."
The doting mother also noted that she will soon have to travel the world really quickly but hopes to get pregnant before the year ends. Adding that Baby No.2 is on her calendar, she said:
"But November, December, I'ma be trying to get knocked up,"
Meghan also hopes that her second child will be a daughter. She said:
"I would love a daughter,"

"I'm gonna eat acidy foods 'cause I heard that helps you get a daughter."
Also, Read DWTS Lindsay Arnold is Pregnant After Opening about Her Recent Pregnancy Struggles!