Meghan Trainor opened about her mental health journey and body image issue after birth of son Riley!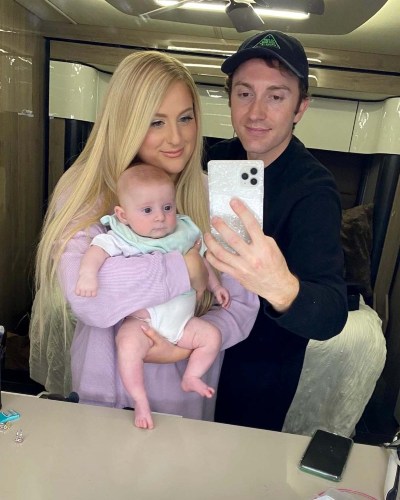 Meghan Trainor is the mother of 7-month-old son Riley
She is married to Daryl Sabara who loves her to the fullest
She has dealt with self-love, mental-health and body image issue
---
Meghan Trainor recently opened up about her mental health journey! At present, the mother of a 7-month-old son Riley is busy co-hosting Peacock's Top Chef Family Style and as a judging Clash of the Cover Bands. But all these came at the cost of her battling with panic disorder.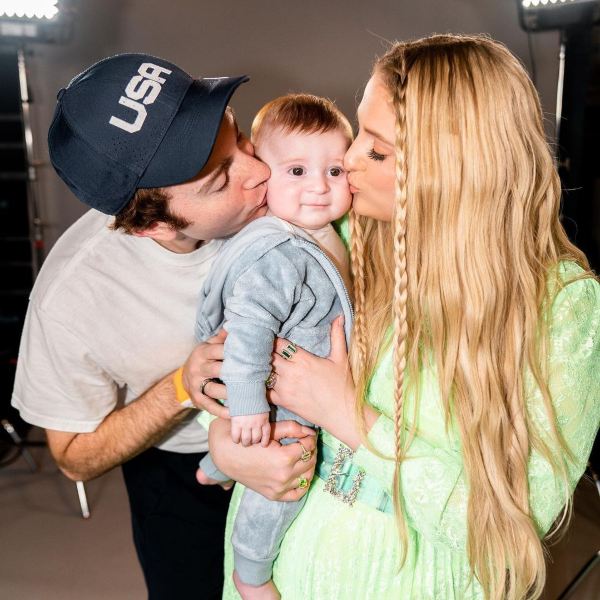 Her journey has been difficult and she was struggling on the inside. Trainor revealed that she had her first panic attack live on air when she was on CBS This Morning with Gayle King. She was announcing the 2017 Grammy nominees when it happened as her mind was racing as her assistant had gone over her breakneck schedule the same morning.
Meghan revisited the memory,
"I was announcing the nominees, and I was vibrating. Also, I felt like I was going to pass out on live television. I was like, 'What's happening? I must be dying. As soon as they said 'Cut,' I went offstage and was [gasping for air] in front of everyone. Gayle was my email buddy after that and always checked in on me. I was so embarrassed and apologized,"
Trainor also had her vocal cord hemorrhage surgery and was on vocal rest. It made her think that she would never be able to sing again and went to a dark place. Even though she had a boyfriend she was mentally and physically ill. Later, she started developing anxiety and depression and was diagnosed with panic disorder.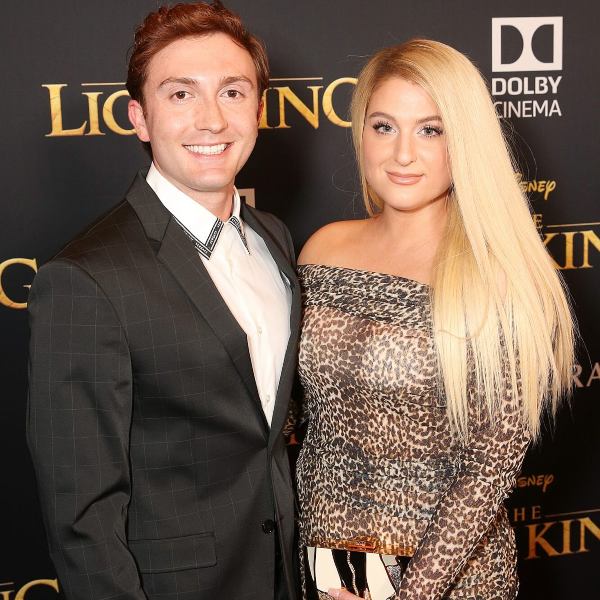 Also read Meghan Trainor talks about her boyfriend Daryl Sabara's sweet conversation during her second vocal surgery; Learn more about their dating history here
Meghan on body image issue
Meghan Trainor welcomed her son Riley in February 2021 with her spouse Daryl Sabara whom she was dating since 2016. After welcoming her baby she started having insecurity about her body. She revealed,
"I'm covered in scars and stretch marks in new places I didn't know stretch marks could be. There's things that aren't going to go away ever, and I have to learn to love that. I started to feel unsexy immediately. Even with my husband, the love of my life, who worships the ground I step on, who loves my body — I was like, 'I'm not feeling it, man,"
She was able to recover from it through a couple of weeks and therapy sessions. Trainor was able to have a mindset of 'My husband loves me, and I'm hot, and everything's okay?' after the sessions.
How much is the net worth of Meghan Trainor?
Meghan Trainor has a net worth of $8 million. Back in 2015, she had made headlines as she told that she was 'flat broke' and claimed to live off handouts from her record company. Her albums are Title, Thank You, Treat Myself, and A Very Trainor Christmas.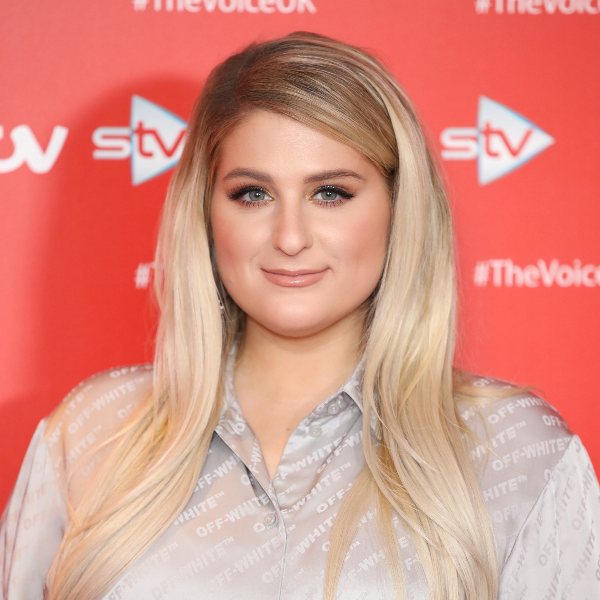 Trainor accumulated her earnings and gained fame after her 2014 hit song All About That Bass. Her husband Daryl Sabara's riches is said to be $750 thousand.
Also read Booboo Stewart is secretly dating his girlfriend. Once had an affair with Meghan Trainor too. Know about his dating affairs!!!
Short bio on Meghan Trainor
Meghan Trainor is an award-winning globally recognized American singer and songwriter.
She has also established herself as a successful rapper and record producer. She is widely recognized for her debut single All About That Bass in 2014. Read more bio…