Mel McLaughlin got married to her husband, but sadly the marriage ended in divorce. Now Mel McLaughlin wants to get married and have children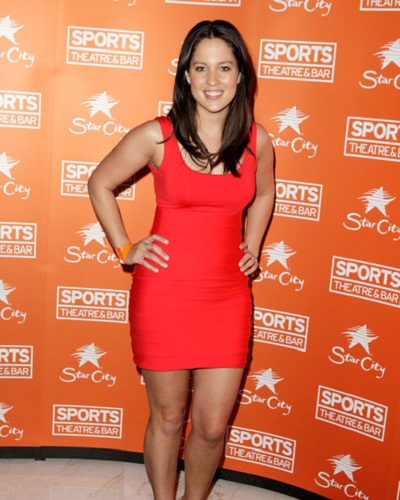 Life is very unpredictable
If it is bliss then great! But if it fails, well, you have to move on
Similarly, Australian sports presenter, Mel McLaughlin got married to her husband, but sadly the marriage ended in divorce
---
However, she wishes to have a family and nurture a child of her own. So what are her thoughts? Let's find out.
Mel Mclaughlin and her desire for family
In an interview in February 2016, sports presenter Mel McLaughlin gave an insight into her personal life where she spoke about the overwhelming and sour experience of being a sports reporter along with her desire on bringing up a child.
On being asked about her thoughts on marriage and family, she expressed her desire to bear children one day and start a family of her own and said,
 "I'm all about family,"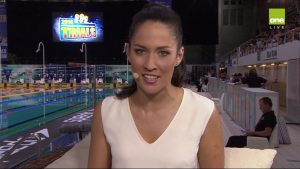 Further, her nurturing and affectionate side came in the front when she shared that she is the Aunty Moe who spoils her lovely four nieces and nephews and said,
"I'm the one who's a VIP at Toys'R'Us. I spoil them. Outside of work, those kids are my whole world."
Guarding personal life well, Mel's dating rumor has not surfaced in the media, so we can safely assume that she is single and aspires to have children with her future boyfriend.
However, her dream of having children had not been fulfilled from her marriage with an audio technician fiance-turned-husband Luke Panic as it went on to a split after two years of marriage eventually ending in divorce in 2014.
You may like to read Paul Hollywood's girlfriend Summer Monteys-Fullam appears not too thrilled about his divorce from ex-wife Alex!
Something about her career
Further talking about her career as a sports presenter Mel revealed and said,
"I never look at myself as a woman in sport, I know that clearly I am, but I bump into people from school who say: 'It's nice to see you're doing this (as a job) because you were always so obsessed (with sport).' That's nice. I consider myself a sports fan just like the men I work with."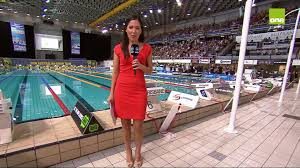 And recalling the controversy she stated the fact that everyone had an opinion on it and she can handle herself she said,
"I kept my head down through all of that because it was crazy. It was just an interview. I can handle myself, I'm fine. Everyone seemed to have an opinion so I just went the other way."
Further, pointing out her passion which is important for her, and commenting on Chris Gayle she said,
"I know I'm on TV but I'm not about that at all. I'm not in it to be famous and the extra attention horrified me. I love what I do and I'm passionate about it and that's what's important. I'll come across (Gayle) again. It's work. There's no problem."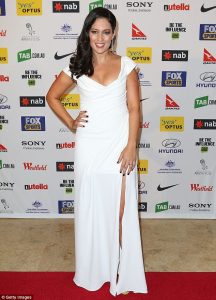 Knowing all the issues about her personal and professional life, we can say that Mel is an undoubtedly strong woman. She is a source of inspiration for many young girls for they all look up to her.
She expressed her feeling of joy as she said,
"I had it at the Allan Border Medal recently. A mother came up to me and said, 'My 18-year-old daughter looks up to you,' and that killed me. I was almost crying, but it was beautiful. Don't get me wrong, I don't float around saying, 'That's the impact' but I'm just saying that for anyone who doesn't see that women should be working in sport and that it should be a blokey boys' club, it just doesn't resonate."
Mel has a failed marriage lingering in her past but that doesn't mean that her marriage in the future would be a failure too. And there always remains the hope of Mel finding her "Mr. Right" with whom she can fulfill her desire of becoming a mother with children and family along with years of marital bliss.
Also, read Reasons for the divorce of Maui Chapman and America bounty hunter Leland Chapman! Who is she?
Update on Mel Mclaughlin's relationship
Since 2015, Mel was dating retired British soccer player Ashley Westwood. The relationship is probably on still. She has no kids of her own but has five nieces.
Short Bio on Mel McLaughlin
Mel McLaughlin is an Australian sports presenter for the Seven Network. McLaughlin previously worked for Fox Sports where she hosted multiple football shows including Kick Off, Indian. More Bio…
Source: Daily Mail UK, Wikipedia