Melania Trump's long absence from public glare gives rise to speculations about her physical and marriage with Donald Trump, health!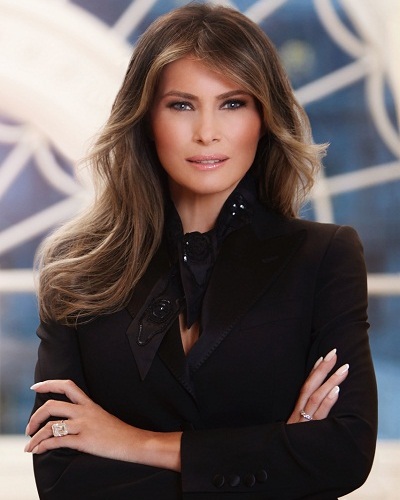 Melania Trump and her recent kidney procedure
Melania Trump was hospitalized recently for a kidney procedure. The White House spokesperson had said that it was 'embolization of a benign, non-cancerous cyst'.
Though it is a half- to a one-day procedure, Melania was in the Walter Reed National Military Medical Center in nearby Bethesda, Maryland hospital for 6 days.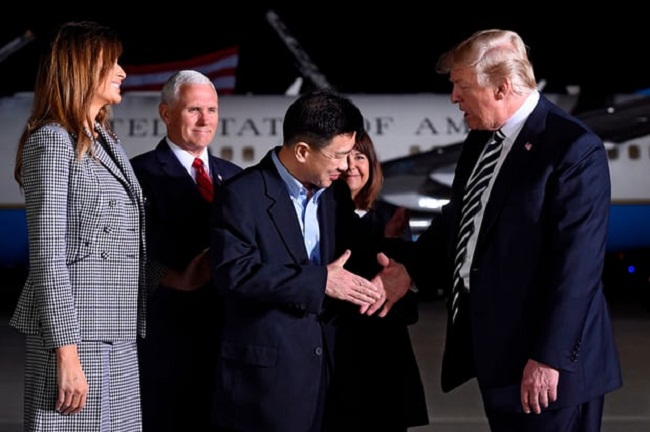 She was last seen in public 22 days back on 10 May 2018 at Joint Base Andrews in Maryland where she was with her husband Donald Trump to welcome the three returning US citizens who were held captive in North Korea and have been recently released.
Similarly, she has been posting content on her social media but has been completely out of sight from the public eyes.
She was supposed to attend the Camp David trip with her husband but it has been learned that the First Lady would not be joining Donald Trump for this Presidential retreat this weekend.
Also read Has the relationship between Melania Trump and Donald Trump deteriorated? Her body language says so!
Speculations on her marriage and health
Her repeated absenteeism from social and important events has led to concern and speculations. Similarly, people are talking about a possible marriage collapse or health issues.
Former House Speaker John Boehner said:
"I think Donald Trump promised Melania that he would not win. She didn't have to worry about ever living in the White House, It's probably why she doesn't look real happy every day. Well, maybe one reason."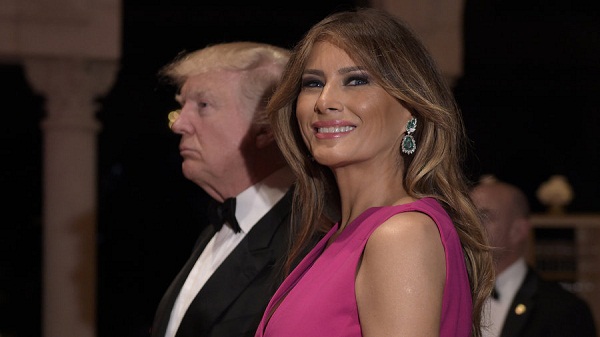 A source close to Melania had told People:
"What's happening is exactly what she didn't want to happen, They've literally become like the Kardashians: scandals, divorces, headlines."
Melania did not want Donald Trump to win the Presidential race.
Celebrity Health Fitness has reported that Melania may probably be having a rare kidney disorder called adult polycystic disease which could be fatal at times.
In this condition, there are multiple cysts of varied sizes in the person's kidneys which lead to high blood pressure and kidney damage, and failure. The person can have cysts in the liver and associated heart valve and brain aneurysms.
Chicago Tribune's claims
Chicago Tribune has claimed that Melania has left the White House and is now with the Obamas!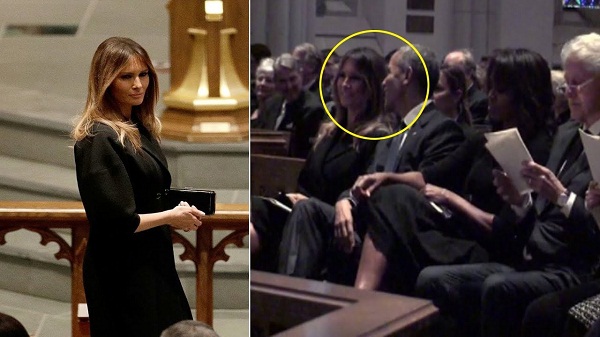 Looks to be a joke! Similarly, it has been claimed that things are not well in the marriage and she has decided to leave the White House for good. If you remember, she was not interested in coming to the White House in the first place after Donald Trump won the Presidential Elections.
Response from Melania, Donald Trump, and the White House
Donald Trump was asked about Melania Trump's health and he pointed to the window and told the reporters:
"She's doing great, Right there. She's doing great. Just looking at us, right there."
A message also appeared on her Twitter handle which said:
"I see the media is working overtime speculating where I am & what I'm doing. Rest assured, I'm here at the @WhiteHouse w my family, feeling great, & working hard on behalf of children & the American people!"
I see the media is working overtime speculating where I am & what I'm doing. Rest assured, I'm here at the @WhiteHouse w my family, feeling great, & working hard on behalf of children & the American people!

— Melania Trump 45 Archived (@FLOTUS45) May 30, 2018
But many people think that this message was sent by Donald Trump. They think it was not Melania to cover up for her absence from the White House. A conspiracy again!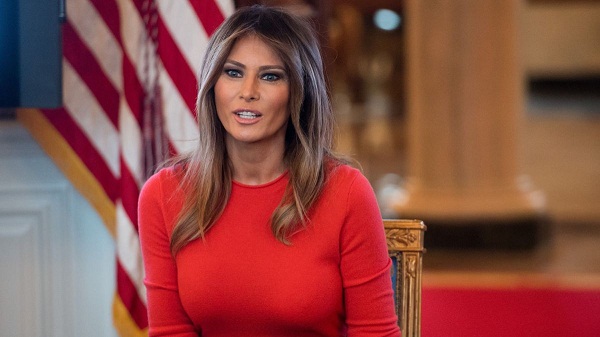 Her spokeswoman, Stephanie Grisham also said that Melania is in good health and has been meeting her staff on Be Best Initiative which she had launched on 7 May 2018.
Stephanie also said that Melania was working on forthcoming projects such as the annual White House picnic for members of Congress in June and Independence Day festivities. Furthermore, she also added that though Melania wants to be around to promote her initiatives, her health comes first.
Short bio on Donald Trump
Donald Trump is the 45th and current president of the United States, before entering politics, he was a businessman and television personality. See more…
Also read TV host Joy Behar slams Melania Trump and Donald Trump when in an interview on CNN!