Melissa Benoist and Chris Wood sparks the Rumor of Relation!! Are they Dating each other Now? What's the relationship status between them??!
Melissa Benoist is rumored to be dating her co-actor Chris Wood. And guess what the rumors are true and the couple got engaged in February 2019. The couple revealed their engagement via their social media handle, Instagram.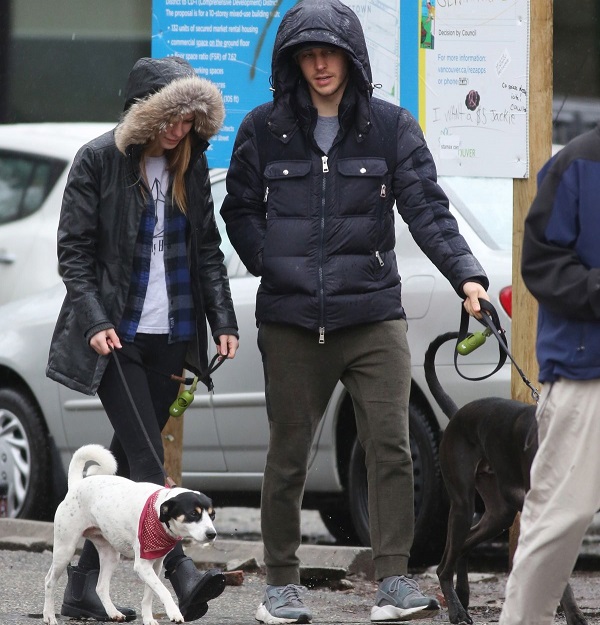 The rumor erupted after she was seen walking with her cute little white pooch, Farley along with Chris Wood and his dog Drift in Vancouver, Canada on March 19, 2017.
Melissa Benoist and Chris Wood relation!
Benoist and Wood who play lovers Kara and Mon-El on the CW series — were seen at LAX together. In few photos managed by the Daily Mail, the rumored couple was seen walking closely together to board their flight to Vancouver, where their show shoots. Wood also was wheeling Benoist's luggage in addition to his own.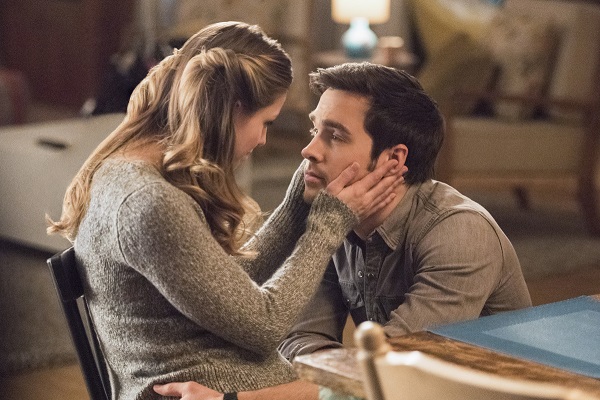 Benoist and Wood landed in Vancouver on Monday and they were again spotted out together. Entertainment Tonight reported that Benoist and Wood seemed to be enjoying each other's company while walking their dogs together. The two seem a couple, but word from either side has not yet come.
As per Entertainment Tonight which visited the set of "The Flash" and "Supergirl" musical crossover last month Benoist and Wood looked very comfortable with one another off-screen.
You may like to read Chris Pratt's son stole the spotlight in the Hollywood Walk of Fame ceremony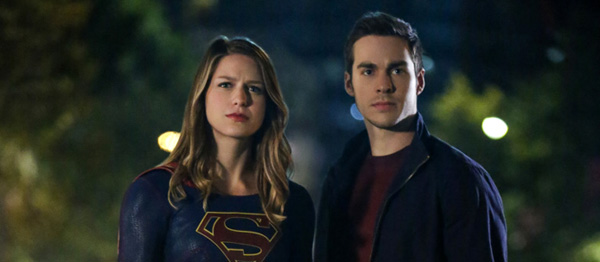 Interview
Melissa said,
"Kara this season has totally been coming into her own and learning how to be a woman, Last season, she learned how to be Supergirl. And, now, she's coming into her own more as an adult and, obviously, balancing love with everything that goes with that, so I love it. I think it's a really sweet thing that she's learning about herself."
When asked if she's a fan of the characters Kara and Mon-El which they play, Benoist coyly replied:
"I'm a fan of Kara being happy."
Wood, meanwhile, too talked about what it's been like working with Benoist as his onscreen love interest.
"[Melissa and I have] found this nice pocket for the characters to live in," the 28-year-old actor said. "It was just so easy to play and she's just so generous as an actress that she just keeps it rolling. She makes it easy."
Past Relation of couple
In December last year, Benoist had put in court papers for divorce from her husband of just under two years, Blake Jenner. Benoist had cited "irreconcilable differences" as the reason for the split and the court documents state that neither party is expecting spousal support. Benoist and Jenner had met on the set of "Glee," in which they played lovers, Marley Rose, and Ryder Lynn.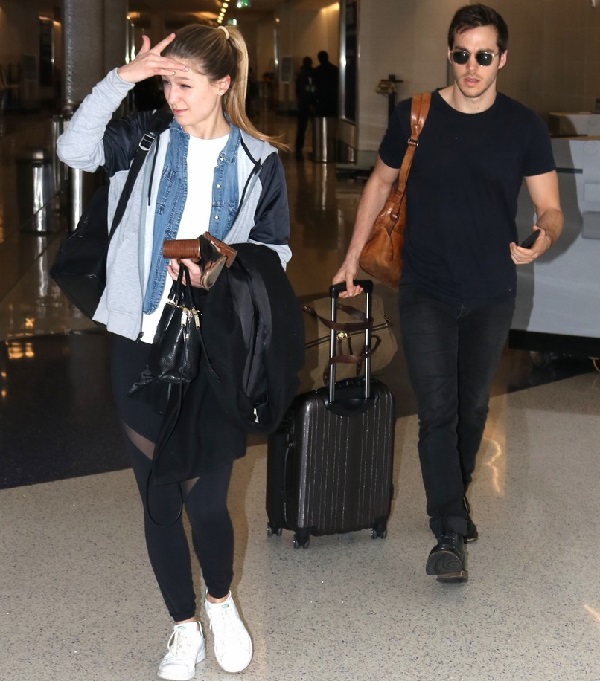 Meanwhile, Wood had broken up with his girlfriend and former "Containment" co-star Hanna Mangan-Lawrence.
Also read Chris Pratt said he is very grateful to have beautiful wife, Anna Faris and a son in his life and they both have a great career in Hollywood
Short Bio on Melissa Benoist:
Melissa is an American actress and singer. She is known for her portrayal of the title character in the CBS/CW superhero drama series Supergirl. She rose to prominence for her portrayal of Marley Rose on the fourth and fifth seasons of the Fox musical comedy-drama television series Glee and has appeared in a number of television series including Homeland, The Good Wife, and Law & Order: Special Victims Unit. Benoist has also appeared in films such as Danny Collins, The Longest Ride, Patriots Day and the Oscar-winning 2014 film Whiplash. More bio…
Short Bio on Chris Wood:
Chris is an American actor. He is famous for his role as Malachai "Kai" Parker in the sixth season of the CW Network's television series The Vampire Diaries in 2014. After previously appearing on The CW's The Carrie Diaries in the role of writer Adam Weaver in 2013. He also starred in the 2016 CW television series Containment in the leading role of Atlanta police officer Jake Riley. Since 2016 he has played Mon-El on The CW superhero drama series Supergirl. More Bio…
Source: (brides)