Melissa Peterman to host Fox Television Stations Punchline! Is she returning to Last Man Standing?
The Punchline is the show that Fox tested two years ago. began its summer run on 15th July across 28 stations in the Fox portfolio. It reached nine of the 10 top markets with duopolies in New York, Los Angeles, and Chicago. Similarly, Fox's station unit describes the show as "a daily, half-hour, current event-driven game show".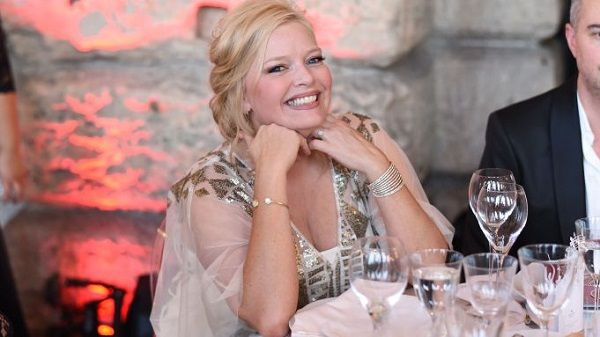 The format of the show is that two teams of two comedians each compete to come up with the best punchlines based on news headlines. The EVP Programming and Development Stephen Brown said,
"We loved this summer test when we did it two years ago, and now with a few tweaks and a new superstar, comic host Melissa Peterman, we think we have a fresh summertime hit for our stations,"
Likewise, Peterman said,
"I am a game show fan, and hosting is something I love — add in brilliant comedians, and it is a winning combination,"
She added,
"I am excited to work with Dave and Cleve. I love the shows they create. I know I am in good hands."
Also read Chinese American actress-rapper Awkwafina is happy about the increasing representation and diversity of Hollywood!
Melissa Peterman's appearance on Last Man Standing?
Melissa Peterman is known for playing the hilariously over-the-top stepmom in Reba McEntire's hit comedy Reba. She just made an appearance on another of our favorite sitcoms. Now the actress is playing the role of Celia on Tim Allen's show Last Man Standing.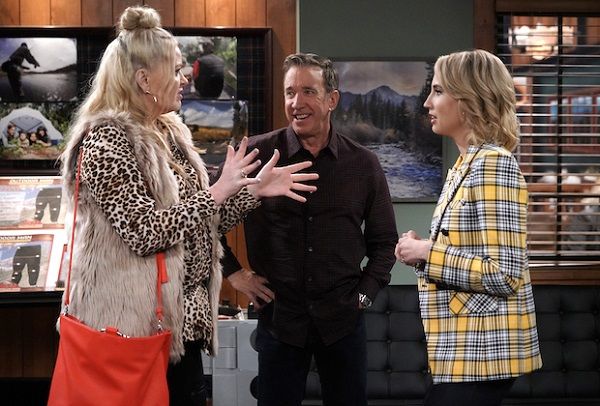 The characters are not the same but the two polarizing roles do share some similar traits. Similarly, in season 7, Melissa played Celia which delightfully "aggressive" sales rep who Mike Baxter (Tim) connects with his youngest daughter and aspiring fashion designer, Mandy (Molly McCook). Her role brought laughs and a little drama.
Melissa Peterman on the relationship of Reba McEntire
When it comes to relationship Reba McEntire is very open. Anthony "Skeeter" Lasuzzo is the new man of her life whose photos she has been posting on social media and even talked about him on the red carpet at awards shows. Reba and Melissa are good friends.
Similarly, Melissa shedding some light on the country icon Reba's relationship with the 68-year-old retired oilman. She met him last year on vacation in Jackson Hole, Wyoming. Melissa said,
"I see her completely at ease with him,"
Similarly, she added,
"He adores her wholeheartedly, which is what we all want, right?"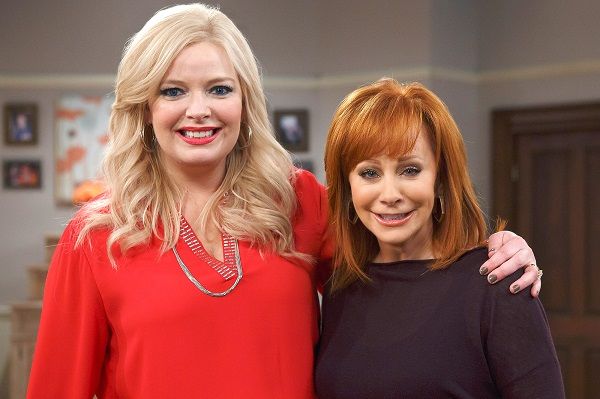 Talking about Reba's man Melissa said,
"He's a confident guy. And when you're hanging with the crazy crew that Reba has, you gotta be a good sport and be able to roll, and he totally does!"
Also read Know about the love affairs of American actress and singer, Miranda Cosgrove! Who stalked her?
Who is Melissa Peterman married to?
Melissa Peterman is a married woman. As she married John Brady on 5th June 1999. They have been married for about 20 years now. They have a son who was born on 20th October 2005. Even though they have been married for such a long time there is no news of any disputes and divorce of the couple. Furthermore, they are living a happy life together.
Source: Wikipedia, wdez, countryliving