Melissa Reeves delivers a baby after three days of prolonged labor!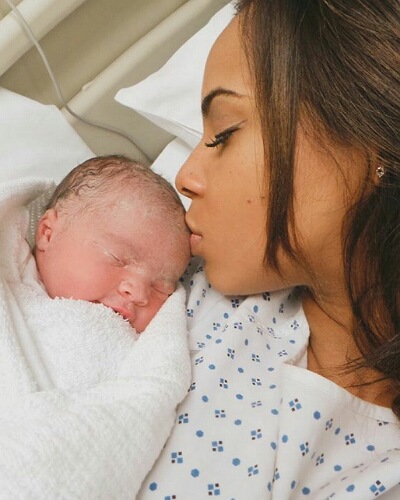 Madness Mama Challenge star Melissa Reeves had announced of her pregnancy in January this year. And now she had delivered a child after prolonged labor and emergency C-section. Despite all the pain, Melissa is happy that the baby is healthy and adorable. She shared the news with her social media fans.
Melissa Reeves and her childbirth
She has become a mother for the first time. But Melissa Reeves is happy despite the pain she suffered during this parturition. The Ex on the Beach star Melissa, 26 took to her Instagram to reveal the happy news to her 149k fans. This is her first child with football player Danny Simpson, 33. Melissa posted a photo of her with her daughter on the hospital bed of the maternity room. She also narrated her traumatic experience during the delivery of her baby girl.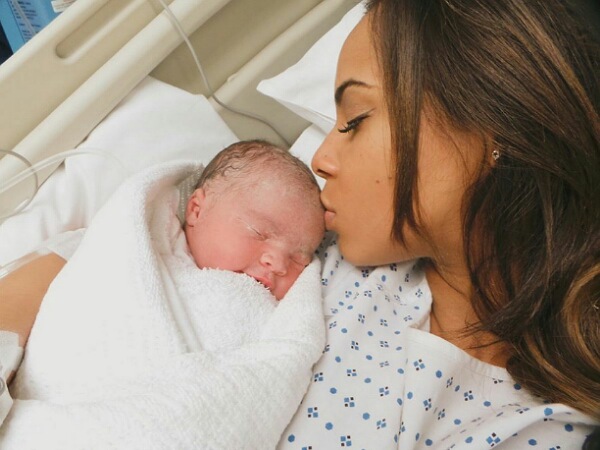 Melissa wrote below the photo:
'24/05/2020 My world changed forever my baby girl arrived right on her due date words can't describe how in love with this little angle [angel] I am. I feel so happy and blessed. 

'I was in labor for 3 days, then we had to opt for a C section because it turns out she is one big baby, she's 8lb 11!!'
The last week Instagram post of Melissa
At the end of the last week, Melissa had revealed that she is already into labor. It was the early stage and the doctors did a sweep which is a procedure to kick-start the labor. She had uploaded a cute picture of herself in a red polka-dotted dress. She captioned this post:
'I had a sweep & my midwife told me I was already 2cm dilated.

'I've had every sign of labor except for my waters haven't broken & my contractions are irregular.

'They were regular enough to keep me awake most of the night but I am still only in the early stages of labor.'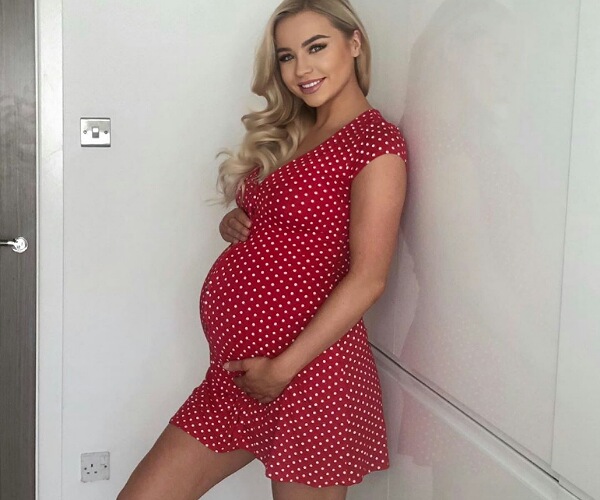 About Danny Simpson
Danny, 33 is a disgraced footballer. This is the second time that he has become a father. He has a daughter named Skye with ex-girlfriend Stephanie Ward. Skye is now 8 years old. But Danny had an arrest in December 2015 after reports of a row in the house in Worsley in Greater Manchester. He was accused of trying to strangulate his ex-girlfriend Stephanie. But he denied the charges before ultimately admitting to them.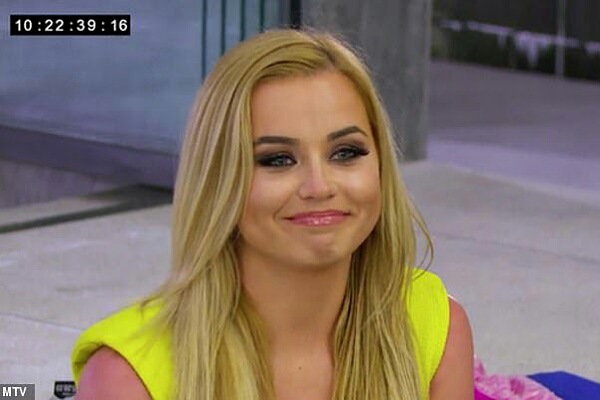 His romantic association with Melissa also was a brief one but it resulted in a pregnancy. Melissa's close friend told:
'Melissa hasn't had any outside help or support throughout her pregnancy.

'She paid for her baby shower herself and has never asked for a penny from Danny. 

'She's looking forward to raising her daughter as a single mother, and can't wait to meet her baby.' 
So Melissa has become a single mother now. But a friend of Danny stated:
'Danny and Melissa's relationship didn't work out but he has vowed to support her financially and emotionally.

'They have agreed to co-parent their little girl as best they can. It's a shame they haven't worked things out as a couple.' 
Enjoy reading the complete biography of Melissa Reeves here