"The Mental Thing"-Artem Chigvintsev talks about the weird feeling while having sex with pregnant Nikki Bella!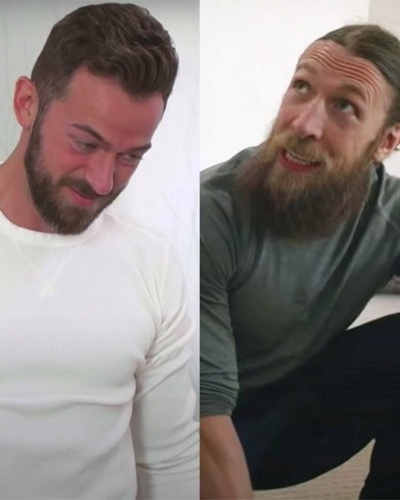 Artem Chigvintsev recently opened up about the weird feeling he got while having sex with Nikki Bella during her pregnancy. He said that it is a mental thing. Artem, 38 spoke to Daniel Bryan, 39 on Total Bellas.
The Mental Thing-says Artem Chigvintsev
The beau of pro wrestler Nikki Bella, Artem Chigvintsev was speaking with Daniel Bryan on Total Bellas. Daniel asked him:
"This is mildly uncomfortable for me to talk about, but Brie [Bella] asked me to talk to you about it because [Nikki] talked to her about it,"

"About you being uncomfortable having sex with her right now."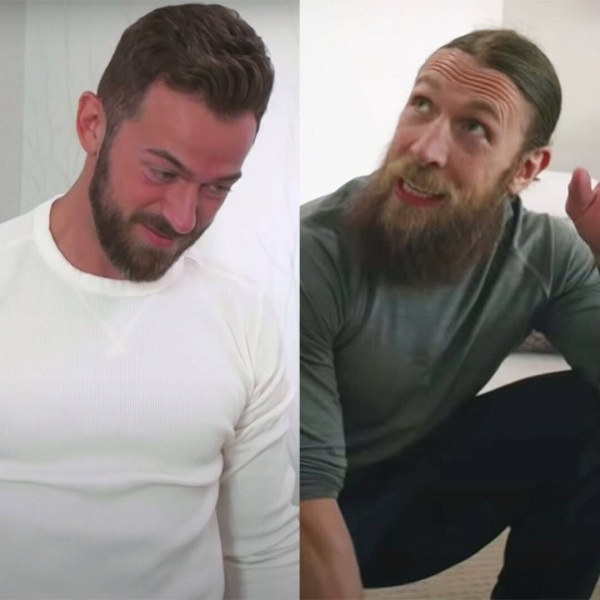 Bryan apologized for asking that question. But the Russian dancer said:
"It's OK. It stays in the family. It's good."
Artem explained that he feels that pregnancy sex is weird. Elaborating on it further, Artem said:
"I mean, there's a whole baby inside there. … It's the mental thing. You think [about how] there's a whole human inside."
Daniel Bryan talks about his experience
Talking about his own experience, Daniel narrated that he too had initially felt odd when having sex with Brie, 37 in 2017 when their daughter Birdie was in the mother's womb.
He added that after he spoke to his doctor, she said that the act will not hurt the baby. Further, Daniel enlightened:
"It's interesting because I read this thing about how good it is for the baby, for the mom to experience orgasms."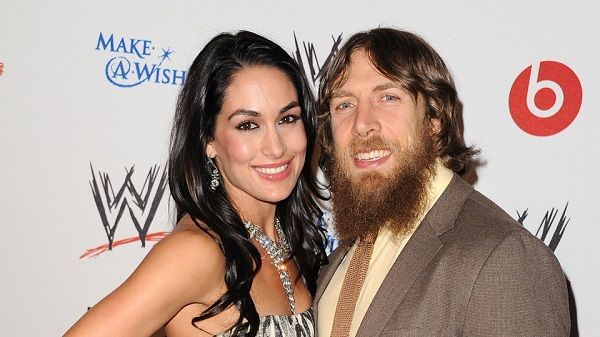 Hence, he told Artem to treat intimacy like a job. And that he should not tell Nikki, 37 that he is doing it that way. In agreement, Artem said:
"If I tell her I'm taking it as a job, she'll literally kill me."
Both the sisters had babies delivered 24 hours apart. Nikki gave birth to her and Artem's son Matteo in July 2020. And Brie had her and Daniel's son, Buddy 24 hours after the birth of Matteo.
The sisters discuss sex during pregnancy
Pregnancy sex talk is no more a taboo. People are talking freely about it on their social media, in interviews, and TV channels and podcasts.
Similarly, earlier, the Bella sisters had also discussed it during a May 2020 podcast interview. They were honest in this discussion and extremely candid. Nikki had called her baby bump a boner crusher. And had added that she was very horny.
Click to also read more about Artem Chigvintsev and Nikki Bella unsure of their wedding date, but will be changing the venue to out of LA!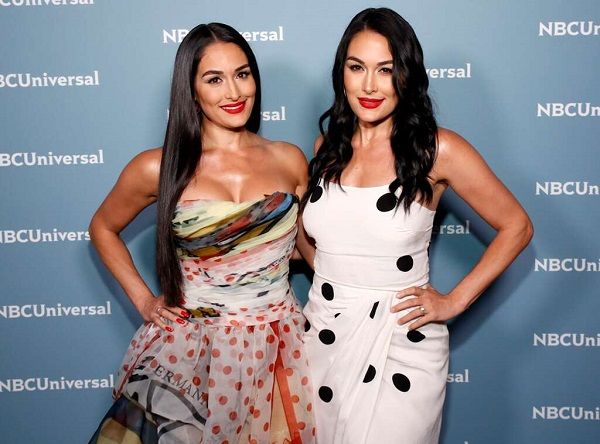 And Nikki had told her sister Brie at that time:
"I literally had to tell him today, 'When I wake up at 3 a.m. and you're sound asleep, I literally masturbate next to you.' … I make sure that he's, like, breathing really hard so he won't wake up because I'm too lazy to get out of bed. But I'm like, that's the only way I get some."
Click the link ahead to read the short bio of Artem Chigvintsev!