Who is Mercy James? Know about this adopted Malawi daughter of singing star Madonna!
Madonna is the singing sensation and Mercy James is her adopted daughter. Mercy created a controversy when she began the process of legally taking up Mercy under her wings. After a failed first attempt, she reapplied for the adoption of mercy and the second time around, she was successful in making Mercy her legal daughter.
Mercy James and her birth and upbringing
Mercy is from Malawi. She is 13 years old now and it was in 2009 when Madonna applied for her legal guardianship. Mercy James' parents are also from Malawi. She belongs to a poor family.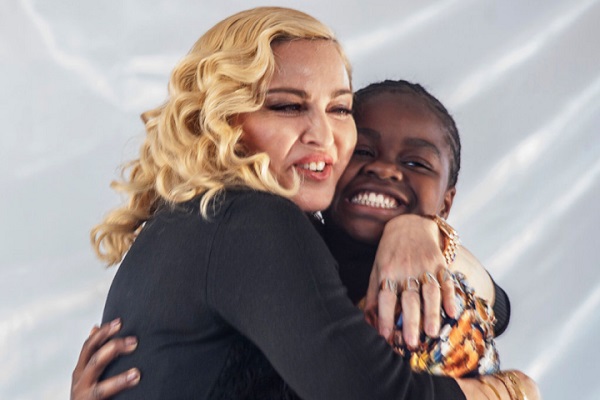 Mercy's biological mother Mwandida Kambewa passed away when she was 8 days old. The father James Kambewa was finding it difficult to take care of the child. There were economic and logistic hardships of rearing the daughter. It was at this time that Madonna saw the infant and expressed her desire to adopt her.
The controversial and special adoption process
The laws of Malawi as related to adoption are quite different from the other countries. It is a criterion that the person who wants to adopt a child from Malawi has to be residing in the country for at least 18 months. Hence when the first time Madonna applied for the adoption of Mercy, her application was turned down since Madonna was not a resident of Malawi.
But Madonna did not give up. She reapplied with a special request to waive off the requirement. She also promised that Mercy James would be doing annual trips to Malawi to meet her biological father. Hence the Court of Malawi decided to waive off the requirement and considering it as a special case allowed Madonna to legally adopt the child.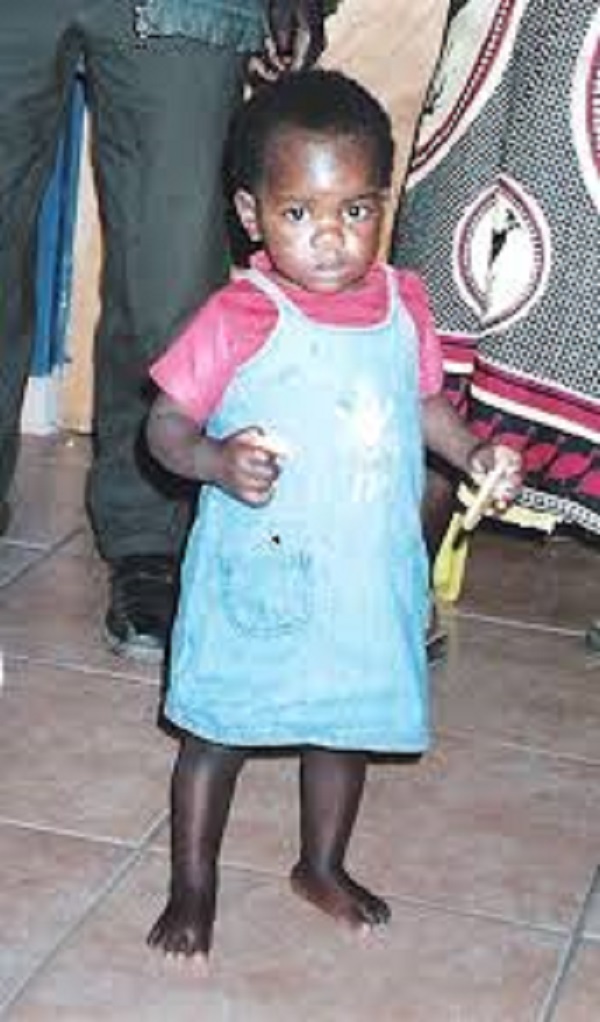 Madonna has been taking good care of the child since she adopted her. She has mothered her and the child only knows her as her mother.
The family wants back the custody of Mercy James
Two years back, the biological family of Mercy insisted on having her back. They went on record to say that they were hoodwinked into departing with Mercy. They said that they thought that it was a temporary process and not a permanent one. They were made to believe that the family can have Mercy once she is older.
They claim that Madonna has not been taking proper care of Mercy and she has broken the promises of adoption. She has not allowed contact of Mercy with her biological family and has not given the visitation rights to her family. But the pictures of Madonna with Mercy say otherwise. Mercy is studying in the USA and holds American citizenship.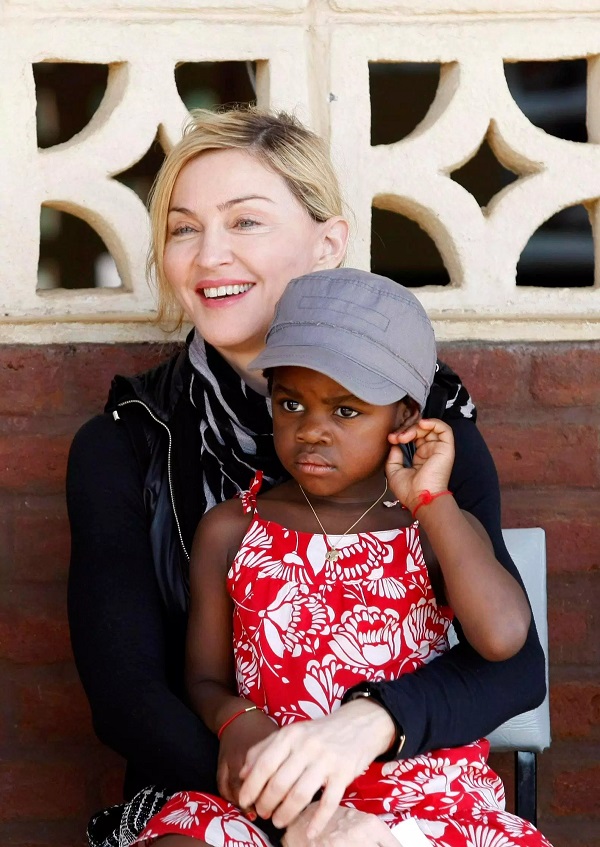 Madonna and her family
Madonna has her own two children. Her first hookups were with Russell Long and later with Wyn Cooper in 1972. She also dated Christopher Flynn in 1976 and Mark Dolengowski in 1977. She had a relationship with Norris Burroughs and Patrick Hernandez from 1979 to 1980. Her other boyfriends at that time include Stephen Bray, Mark Kamins, Ken Compton, and then Jellybean Benitez. Earlier in 1972, she was also linked with John F. Kennedy Jr.
She was dating Sean Penn and married him in 1985. But in 1989, they divorced. After this divorce, she was with Warren Beatty, Tony Ward, Jose Canseco, Vanilla Ice, Ingrid Casares, and Japanese-American model and actress Jenny Shimizu, and rapper Tupac Shakur. She also dated Dennis Rodman.
She then met Carlos Leon and had a daughter with him called Lourdes in 1996. She then dated Andy Bird and Chris Paciello. Later, she met Guy Ritchie in 1998 and married him in 2000. The marriage ended in 2009 and she had two sons with him called David and Rocco. She dated Jesus Luz, 22 in 2009 when she was 50. In 2010, it was Adam Senn. She then dated dancer Brahim Zaibat and Timor Steffens. This was followed by Aboubakar Soumahoro and Kevin Sampaio. She adopted twins Estere and Stella in 2017.
Short Bio on Madonna
Michigan-born Madonna is a singer and a songwriter. Additionally, she is also an actress and a businesswoman. Madonna is an American national. Grammy award-winning singer Madonna is popular for her songs like "Take a Bow", "4 minutes", "Like a Virgin", "Like a Prayer", and so on.
Presently, she is a prominent name in the music industry as the legendary figure in the pop genre. Furthermore, she is also well-known as the "The Queen of Pop", and "The Material Girl". More Bio…
Source: TVOvermind, made for mums