The more the merrier! Know 8 Celebrities who have 10 or more than 10 children in their family!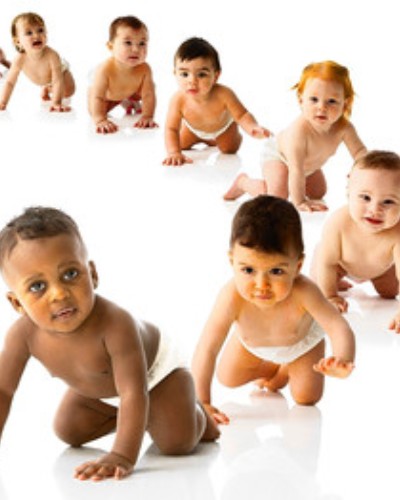 An average American of today has 1 or 2 children and many families have children count not exceeding 4-5.
The extreme are families where the number of children runs into double digits!
---
These families which are also seen in Hollywood have 10 or more than 10 kids-some biological and some adopted! So who are the celebrities who are enjoying their parenthood amidst a whole bunch of such babies and children! Let us delve into the lives of these celebrities!
You will agree that there is no one who can beat the Duggar family. They have 19 children and are counting. The couple married on 21 July 1984. They were using birth control measures and hence had their first child four years after marriage. After a pill-failure pregnancy and a miscarriage, they opted to have as many children as possible. Now their family has 19 children-10 boys and 9 girls.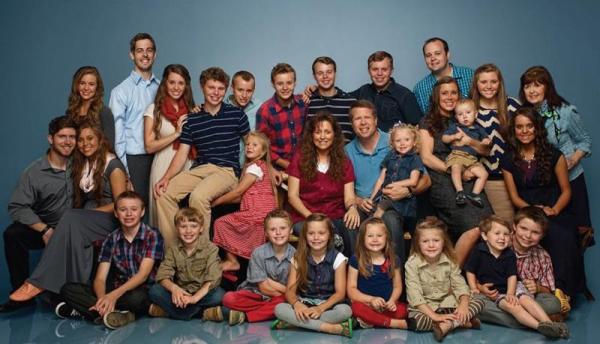 Their names are Joshua, Jane and John-David, Jill, Jessa, Jinger, Joseph, Josiah, Joy-Anna, Jedidiah and Jeremiah, Jason, James, Justin, Jackson, Johannah, Jennifer, Jordyn-Grace, and Josie. There was a stillborn child called Jubilee who may be counted to make 20 pregnancies. They were seen on the reality TV show on TLC '19 Kids and counting'.
American rapper DMX or Earl Simmons is the father of 15 kids in this lifetime! He has four children with his ex-wife Tashera Simmons; Xavier, Shawn, Praise, and Tacoma. He has 10 children from his extra-marital affairs and the latest addition to his brood is Exodus August 2016 who is his son with his girlfriend, Desiree Lindstrom.
Jamaican rapper Bob Marley is alleged to be the father of at least 13 children; if not more. Sharon was his wife Rita's child from a previous relationship whom he adopted. With Rita, he had four more children one of which (Stephanie) was suspicious. The other three were Cedella, David 'Ziggy', and Stephen. He fathered Robbie with Pat Williams, Rohan with Janet Hunt, Karen with Janet Bowen, Julian with Lucy Pounder, Ky-Mani with table tennis champion Anita Belnavis, Damian with Cindy Breakspeare, Imani Carole with Cheryl Murray, and Makeda with Yvette Crichton.
Next to grace, on our list is Duane Chapman famously called Dog the Bounty Hunter. He has fathered 12 children from 5 marriages and 1 relationship. Duane was with his first wife La Fonda Sue Honeycut from 1972 to 1979. He has 2 children with her; Duane Lee Chapman II and Leland. His marriage to Anne M. Tegnell in 1979 led to 3 children; Wesley, Zebediah, and J.R. James. Zebediah died in the neonatal period when she was just 27 days old. The couple divorced in the year 1982. His third marriage to girlfriend Lyssa Rae Brittain (1982-1991) yielded 3 children; Barbara, Baby Lyssa, and Tucker. Barbara was killed in a road accident in 2006. His fourth marriage to Tawny Marie (1991 to 2003) was childless. In 2006, he married Beth Smith and they have two children together-Bonnie and Garry. He has a son Christopher from his relationship with high school girlfriend Debbie White. He also has another child called Nicholas but the name of his mother is not known.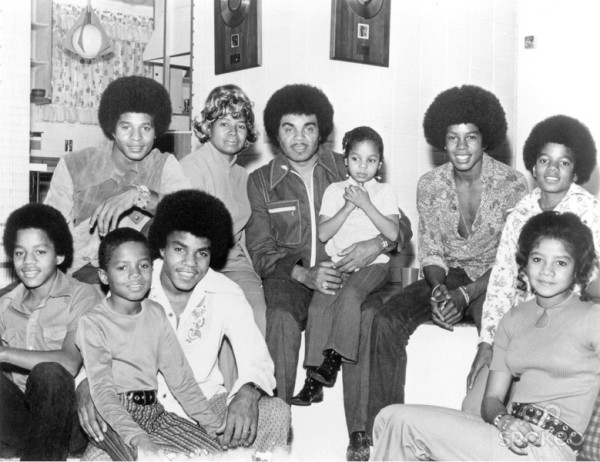 The father of legendary Michael Jackson has 11 children; 10 with his wife Katherine (Rebbie, Jackie, Tito, Jermaine, La Toya, Marlon, Brandon, Michael, Randy, and Janet) and one with long-term girlfriend Cheryl (Joh'Vonnie).
This former professional boxer from the US has 11 children with 6 different women.
Peter Gunz-
Peter Gunz has 10 children from his numerous relationships which include Tara Wallace and Amina Buddafly. The kids are Cory, Whitney, Brandon, Kennedi, Phoenix, Jamison aka Juice, Kaz aka Milk, Cori, Gunner, and baby Bronx.
The icing on the cake is the famed comedian Charlie Chaplin who had 12 children. His child Norman with his first wife Mildred Harris died on day 3 after birth. With Lila Grey, his second wife he had two children-Charles and Sydney. His third marriage with Paulette Goddard ended without a child. He had a daughter Carole Ann with actress Joan Barry. At age of 54, he married Oona O'Neill, 18 and the couple had 8 children together over 18 years.
You may like to read The good and the bad! Details of 3 celebrities who were murdered!