Mervyn "Merv" Warren puts his Hollywood Hills mansion on market for sale!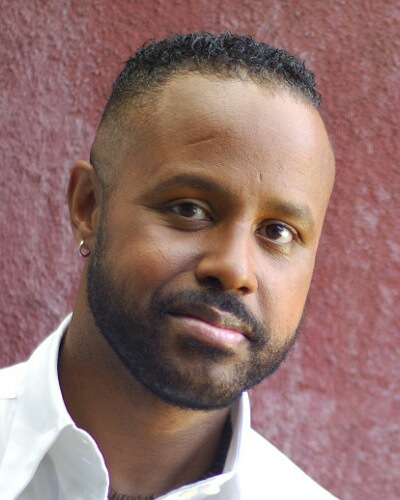 Singer-songwriter Mervyn "Merv" Warren has won several accolades for his soul-touching music.
And he owned a beautiful Hollywood Hills mansion where he lived for the last 20 years.
But he has now decided to put the mansion up for sale.
---
Mervyn "Merv" Warren decides to sell his Hollywood Hills mansion
The Grammy award-winning singer-songwriter Mervyn "Merv" Warren has made the decision to sell his mansion which is situated in Hollywood Hills.
asking price is $ 3.089 million. Mervyn owned the property since mid-February 2000. So he has owned it for over two decades now.
The property is located in Los Angeles near the Cahuenga Pass. Hence it is very close to all the major studios of Hollywood and hence an easy commute to them.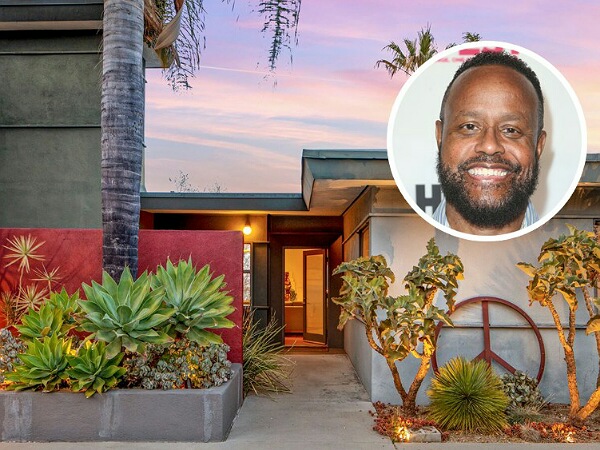 About the Hollywood Hills mansion of Mervyn "Merv" Warren
Mervyn "Merv" Warren's mansion is totally a colorful one as well as glossy and blocky. It was originally constructed in the year 1949. But it was remodeled in the 1970s, the property records state.
The property is slightly secluded for privacy reasons. It has four bathrooms and four bedrooms. And the mansion has 3100 square feet of living space.
This Warren estate is not visible from the street and has a tall electronic gate to it. Besides, it has a generous motor court with a two-part garage which is attached to the house. There is a celeb-style entry and exit to this garage.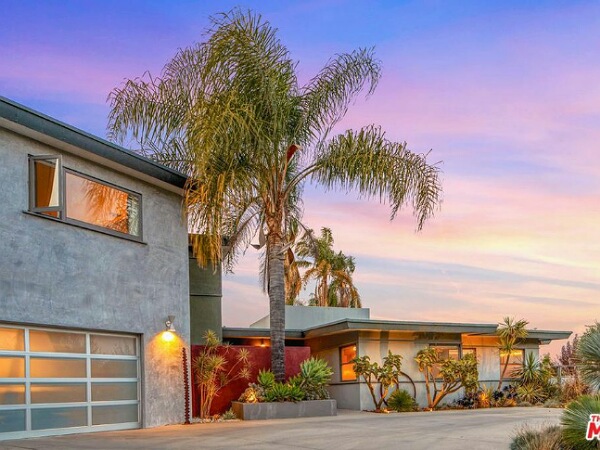 Besides the above, there is a low-maintenance front yard that has a lot of succulent plants growing in it. The courtyard wall is cherry red in color.
The inside of the Hollywood Hills mansion of Mervyn
The front door of the mansion is made of wood and glass combined. There is a trendy open-concept floor plan inside. There are public rooms inside with soaring ceilings. Their walls are made of glass and overlook the surrounding hills.
The kitchen is austerely modern and has countertops made of concrete. It is well-equipped with the most high-end appliances.
Click to read on The court orders real estate tycoon Mohamed Hadid to tear down his Bel Air mansion!
Going to the second – level of the house, it is a master retreat. There is a huge spa-styled bath and also it has a large walk-in closet.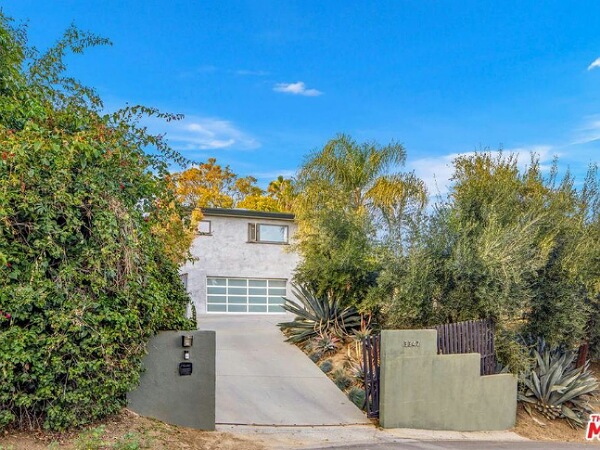 Additionally, the house has a great backyard. In it, there are palm trees that are already towering high. It also has a large swimming pool and a grass-filled lawn. A tree shades a patio in which one can do outdoor entertainment.
About Mervyn 'Merv' Warren
The great music composer has been in the industry for many years. He had said:
"I've been performing since I was 4 or 5 years old. I was born in Huntsville and stayed in Alabama throughout graduate school, primarily living in Huntsville and commuting from Huntsville to Tuscaloosa."
Mervyn resided in Nashville, Tennessee, for many years before shifting to Los Angeles.
Mervyn has won Grammy Award five times and is a record producer, television and film score producer, arranger, songwriter, lyricist, pianist, and vocalist. He is also a 10-time Grammy nominee. Additionally, he won Dove Award 6 times, Stellar Award twice, and Soul Train Award once. He was inducted into the Alabama Music Hall of Fame last month. The Hall of fame board member Judy Hood said:
"Mervyn has been a remarkable ambassador for our state throughout his impressive career. We are thrilled to honor him with induction into the Alabama Music Hall of Fame."
Source: Variety, Times Daily