Meryl Davis and Fedor Andreev walks down the aisle! She says, "to celebrate us and this time in our lives — just means so much"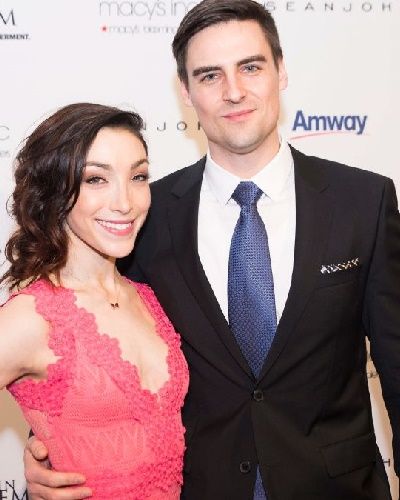 The 2 times World Champion American Ice Dancer Meryl Davis walked down the aisle with former Canadian and Russian Figure skater Fedor Andreev. The couple had a very intimate ceremony in the south of France. Davis reportedly said in an interview with the People magazine,
"We chose each other, and we've been committed to each other for a long time. And yet, to be able to celebrate our relationship and what this means for us and our families with our families and our closest friends — and the fact that so many of them are traveling all the way to Europe to celebrate us and this time in our lives — just means so much"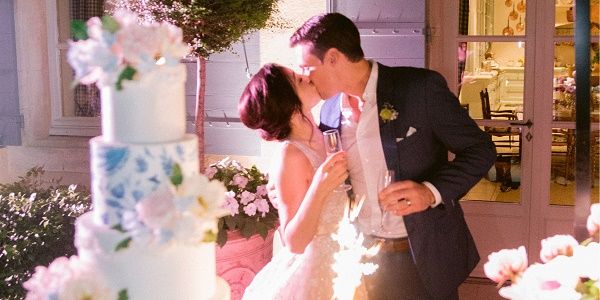 After a long nine-years of relationship, Andreev proposed to Davis in July of 2017 with a square-cut yellow diamond ring. The two were extremely happy and excited to have their relationship official in June of this year(2018).
The "intimate" ceremony of their marriage was officiated by Davis's uncle and was full of their family traditions. The two reportedly slow danced to "Can't Help Falling in Love" at their wedding reception which is sure to have made the already romantic ambiance even more romantic.
Also, read about How did Fedor Andreev propose to his girlfriend Meryl Davis? Learn about their engagement details!
Meryl Davis and Fedor Andreev
It's not much of a shock that these two clicked; both come from the same background and coincidently enough had a mutual connection of Andreev's dad being the coach of Meryl.
The two naturally met through their shared connection, naturally started to know each other and eventually decided to take their relationship to the next level.
They have an age difference of 5- years which isn't much of a big number but Davis says that as a child the difference felt very huge which is why they first started as casual friends and later naturally evolved into a more mature romantic relationship.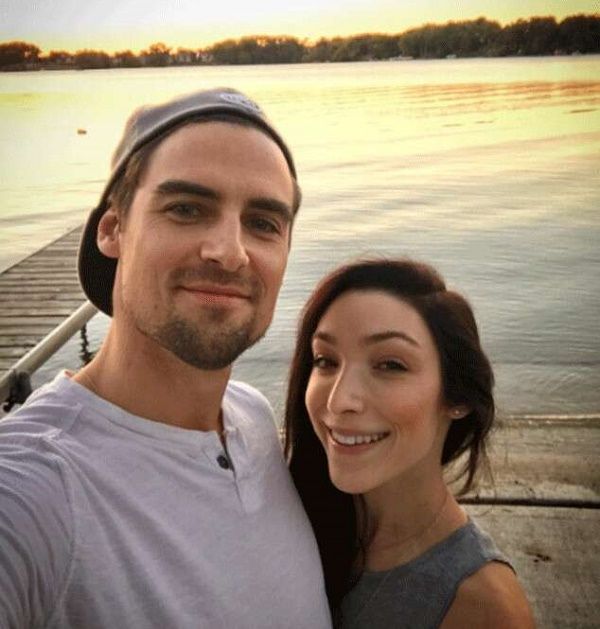 The Dream Wedding!
The wedding ceremony took place in a private property called Le Mas des Poiriers, a 65-acre farm outside of Avignon. It is a beautiful property and perfect for the "cozy, warm and intimate" feeling the couples were going after.
Meryl wore a white sleeveless dress by Monique Lhuillier. The dress was apparently her first choice. For Andreev, he wore a custom-made blue suit with no tie. The two looked beautiful and perfectly suited the gorgeous venue.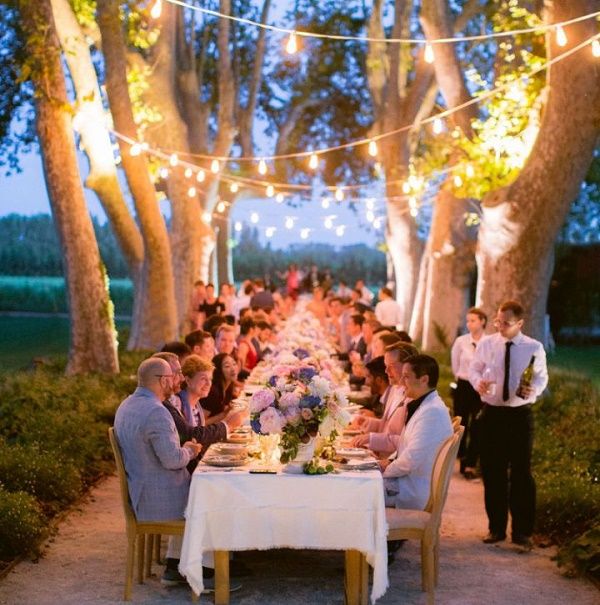 Also, read about JoJo Fletcher and Jordan Rodgers Get Engaged Again! Jordan re-proposes Jojo, marriage on cards?
Short Bio on Meryl Davis
Meryl Davis is an American ice dancer. With partner Charlie White, she is the 2014 Olympic champion, the 2010 Olympic silver medalist, a two-time (2011, 2013) World champion, five-time Grand Prix Final champion (2009–2013), three-time Four Continents champion (2009, 2011, 2013) and six-time U.S. national champion (2009–2014). See more Bio…
Short Bio on Fedor Andreev
Fedor Andreev is also a former figure skater. The 6 feet 1 inch tall Fedor has dual citizenship; Canadian and Russian. Fedor played from Canada and competed in men's singles. He also was working as an ice dancer for the Russian team. Though the son of ice dance coach Marina Zueva, he received his formal training under his stepfather, Alexei Tchetverukhin.