A Short Timeline of Meryl Streep and Don Gummer Relationship!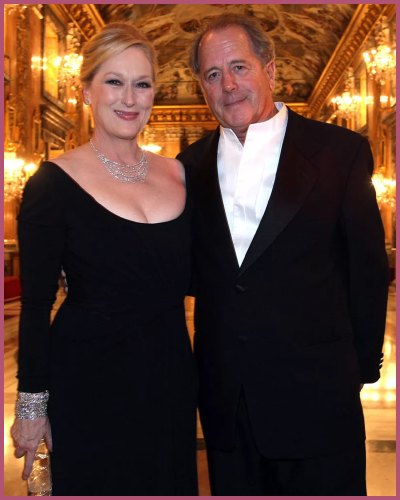 Meryl Streep celebrated a major milestone with her husband Don Gummer
The couple have completed their 45 years of togetherness.
The two met in the year 1978 and since the love between them is still untouched and smitten. 
---
Meryl Streep and Don Gummer are living a blissful conjugal life. They are one of the longest-married couples in Hollywood.
Recently, the power couple celebrated their 45th wedding anniversary together.
They have remained each other's biggest support over the years, raising four children together Henry, Grace, Mamie, and Louisa.
We're looking more closely at their love story as a way to honor their 45 years of happy marriage!
How did Meryl Streep and Don Gummer get to know each other?
Meryl first encountered Don in the year 1978 after being introduced to him by her brother Harry.
At the time, she was grieving the loss of her two-year relationship with actor John Cazale. John had sadly passed away from lung cancer that year.
Also read Meryl Streep is 73! A look into the Life of Hollywood's Most Beloved Star!
When the actress was filming Kramer vs. Kramer, she sublet Gummer's flat while he was away on a business trip. His trip, however, was cut short due to an accident, which led to the two starting a love relationship.
They married a few months after getting to know each other. In September 1978, the couple tied the knot in the yard of Streep's parents' house.
What's the key to Meryl Streep and Don Gummer's enduring romance?
In a 2002 interview with Vogue, Streep shared her insights on how she and Gummer have been able to keep their strong bond over the years.
The three-time Oscar-winning actress claimed that the key to their successful marriage life is goodwill, willingness to compromise, and the ability to listen without always needing to speak up.
She added,
"There's no road map on how to raise a family: It's always an enormous negotiation, But I have a holistic need to work and to have huge ties of love in my life. I can't imagine eschewing one for the other."
Also read Meryl Streep's daughter Grace Gummer split from husband Tay Strathairn after 42 days of marriage! Know about her wedding, family, net worth
Who are Meryl Streep and Don Gummer's children?
Henry Wolfe Gummer, their oldest child, was born in 1979 and is now a musician. Mamie Gummer, who was born in 1983, began following in her mother's footsteps.
At 20 months old, she appeared in the 1986 film Heartburn with Streep and has been active in Hollywood since then.
Grace Gummer, who was born in 1986, is also an actress and the wife of songwriter and music producer Mark Ronson.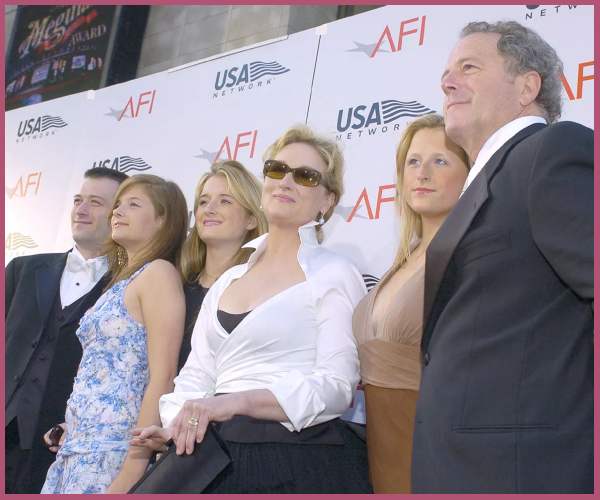 Louisa Jacobson Gummer, the youngest Gummer sibling, was born in 1991. She graduated from Vassar College.
She used her middle name as a surname because there was already a Louisa Gummer in the Screen Actors Guild.
Also read Rick Springfield Is Only Getting Younger – How He Manages To Look Ageless?