Meteorologist, Allison Chinchar was married in 2012! Know about her husband and pregnancy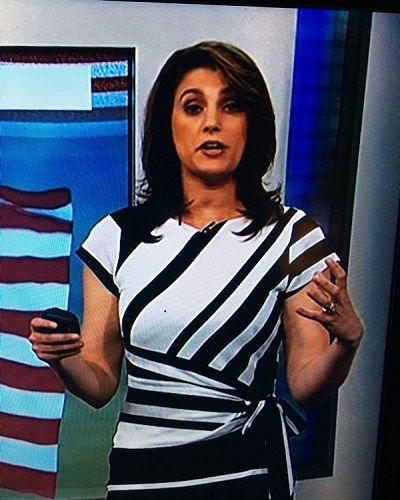 Most of the people know about the professional life of brilliant meteorologist, Allison Chinchar. However, everyone is not so aware of her personal life such as her marriage, her pregnancy and stuff related to it. Let us know the details about her both personal and professional life. Be with us to have related information.
Allison Chanchar and Mike Bettes
One of the underrated meteorologists we see on the CNN network, Allison Chinchar tied the knot with fellow meteorologist, Mike Bettes on the month of October 2012. The happy couple married after dating each other for a few years.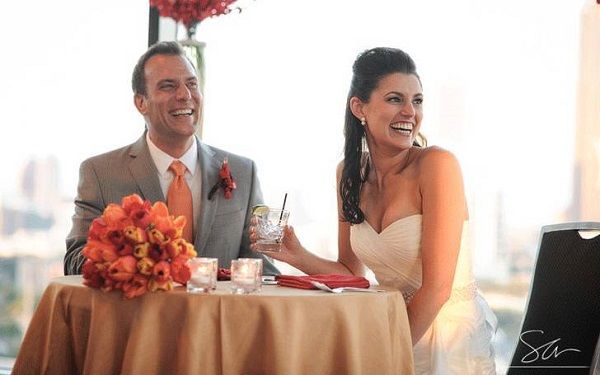 There is no much information about the couple's relationship, as Allison Chinchar is not much frank when it comes to her personal life.
However, it is not a really difficult task to guess how the couple met as the profession of both of them, Allison Chinchar and Mike Bettesare are meteorologists. Their paths were bound to cross. This is a long time after they met and even got married but the two even got time to share the set on CNN in December 2015.
The couple welcomed a baby
The most interesting part of the couple's start of the family was that people found it very cute and amazing the way they announced about Allison Chinchar's first pregnancy. They announced that Allison was pregnant from as far back as July 2014 based on the tweet which is displayed below.
RT @jleslie11alive When you're tall + thin, it's hard to hide a baby bump! @AllisonChinchar wears it so well. Join us from 9-10a #11Alive

— 11Alive News (@11AliveNews) July 26, 2014
And the happy couple welcomed their first baby in the month of January 2015 with great joy. The happy father, Mike Bettes was the first who posted the first picture of their baby boy.
They named the baby boy as Landen Benjamin Bettes on 31st of January, 2015. Mike Bettes was so much excited that he even mentioned that their baby weighed a healthy 8 pounds and 3 ounces.
Welcome Landen Benjamin Bettes! 8lbs 3oz. He's as peaceful as can be. pic.twitter.com/loTf8zdD9U

— Mike Bettes (@mikebettes) January 31, 2015
The family is now fully complete with their baby boy. It seems as if the family is very happy with each other. The happiness among them can be seen in the following Instagram post by Mike Bettes.
Past relationship of Mike Bettes
Through some sources of information, we are known that former metrologist, Mike Bettes was previously involved with his co-host, Stephanie Abrams. He met Stephanie Abrams working on The Weather TV. An old video where Mike Bettes and his ex, Stephanie Abrams share the stage is shown below.
An old video where Mike Bettes and his ex, Stephanie Abrams share the stage is shown below.
Mike Bettes and Stephanie Abrams got separated after the four months of their marriage. However, both of them have not spoken about anything regarding their past relationships. So, the situation of their relationship has been kept a low profile.
You may like to read NBC's Meteorologist Stephanie Abrams is married to husband Mike Bettes. Now divorce, What might be the reason?
Allison Chinchar's current professional life
Currently, Allison Chinchar is working on the channel CNN. She had previously worked at the WXIA-TV. There, she left her job in the month of January 2015 around the same time her son was born. After that, she joined her work at CNN in the month of June. She has been working for CNN as a fill-in anchor.
5.6 magnitude earthquake in Oklahoma tied with Nov 2011 quake as strongest in state's history, says @AllisonChinchar https://t.co/m3KoVWBSXh

— CNN Newsroom (@CNNnewsroom) September 3, 2016
Above is the video her work as a weather anchor for CNN which she had posted on Twitter.
As a talented weather forecaster and a meteorologist, Allison Chinchar has covered the various critical weather conditions. Some of them on which has worked are April 24, 2010's tornado outbreak which was a very severe weather condition. Similarly, she has also worked on the Hurricane Isaac and devastating Ef2 tornado crossing the Chickamauga Dam.
Also read About Journalists, News reporters, Meteorologists. Whose net worth is amongst the highest?
Short Bio on Mike Bettes
Mike Bettes is an American television meteorologist and storm chaser. He is currently working as a co-host of the American morning TV program 'AMHQ: America's Morning Headquarters'. More bio…