"I'm going to take the High road because the low road is so Crowded." – Explore about Mia Farrow's personal life, developing days and achievements.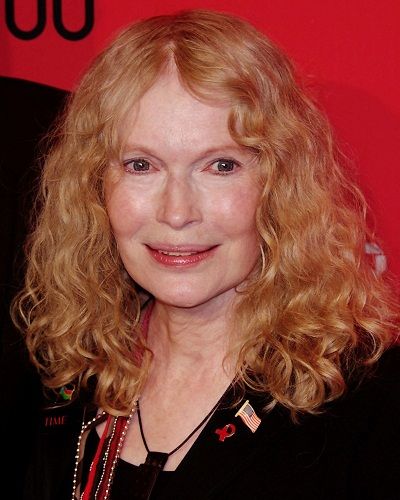 Born on February 9, 1945, in Los Angeles, California, Mia Farrow was born to John Farrow (director) and Maureen O'Sullivan (actress)
Farrow is renowned for her roles in such films as Rosemary's Baby, The Great Gatsby, and  Hannah and Her Sisters
---
Having played roles in her father's film John Paul Jones in 1959, she had her family's influences on choosing acting as a career in 1963.
Her theatrical debut in an off-Broadway production of The Importance of Earnest came in the same year. Portraying Alison Mackenzie in the nighttime drama Peyton Place, she became a television star after a year of her theatrical debut.
Mia's developing years
More attention to her Personal Life
Farrow was married to Frank Sinatra from 1966 to 1968, and Andre Previn from 1970 to 1979. They have three children together and three daughters they adopted during their marriage. She dated Woody Allen for more than a decade.
It was found Woody Allen had engaged in sexual relations with Farrow's adopted daughter. So, The couple split in 1992. They had one child together (Ronan). With her Allen also adopted two more children.
Farrow's adopted son, Thaddeus, died because of suicide On September 21, 2016, at the age of 27. Farrow wrote on Twitter,
"We're devastated by the loss of Thaddeus, our beloved son, and brother. He was a wonderful, courageous person who overcame so much hardship in his short life. We miss him. Thank you for the outpouring of condolences and words of kindness."
Her adopted daughter, Tam Farrow, died of a long protracted illness in 2000. In December of 2008, Farrow faced again another tragedy hit when her adopted daughter, Lark Song Previn, died of undisclosed circumstances. Farrow's brother Patrick Farrow (artist) was found dead in his New York art gallery On June 15, 2009.
Also read TV star Mark Lamarr in police lockup for one night after he assaults and illegally detains his ex-girlfriend in his London home
Short bio on Mia Farrow
Mia is an American actress, activist, and former fashion model. Whereas, she is also known for her extensive work as a UNICEF Goodwill Ambassador, which includes humanitarian activities in Darfur, Chad, and the Central African Republic. More bio…