Mia Khalifa postpones wedding to Robert Sandberg and talks about her burial!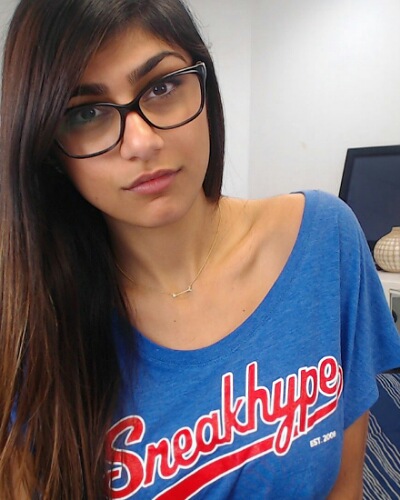 The coronavirus pandemic has caused drastic unexpected changes in every individual's life.
During self-quarantine, people are doing a lot of self-introspection.
Some are trying to keep themselves busy in some constructive activities while others are just idling away.
---
There are some who have depression creeping into their lives. Whereas others are even thinking about death and planning out their burial. The former porn actress Mia Khalifa has shared with her fans about the type of burial she wishes for.
Mia Khalifa and her dark thoughts
The hardships of the current coronavirus lockdown is hitting hard on the business as well as people. Many like Mia Khalifa are self-reflecting during this self-isolation and even having darker thoughts of life.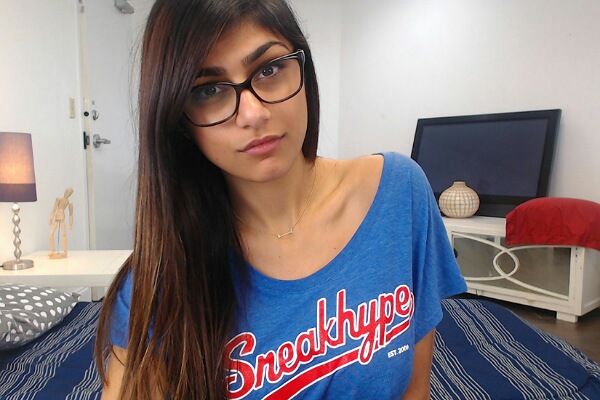 The gorgeous model who has earlier worked in the porn videos for some time uploaded a mirror selfie of herself wearing a body-hugging white gown with an extraordinary neckline. She was to wed her fiance but it has now been postponed due to the coronavirus. Therefore, Mia captioned this photo thus:
"If the world ends before I can walk to the altar, please bury me in one of the 12 dresses hanging from my closet for our wedding week this June",
The response of Mia's fans
The fans of Mia had a mixed reaction to her post. Some were amused while some were concerned. One of her fans wrote:
"maybe not all 12 but at least 1 of them",
A second reassured her that her wedding will take place. Mia responded:
"yeah but will I still fit into these dresses by then?"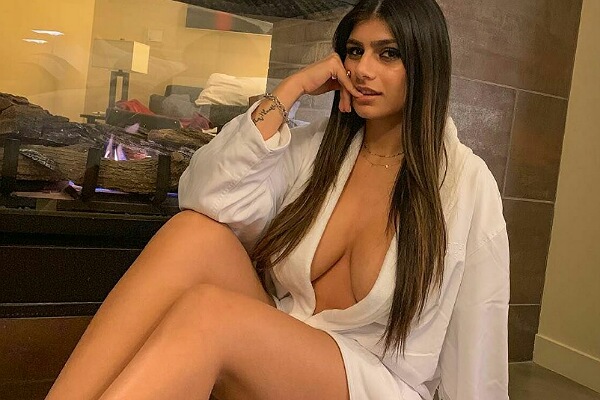 She followed this with crying-after-laughter emojis. Another fan talked about her burial request and said:
"Just wow, we will"
Another fan suggested a great possible option:
"Your wedding may be postponed, but I still have that week blocked off on my schedule. Zoom party?",
The couple's relationship
Porn actress Mia Khalifa has been dating Robert Sandberg and the two took their relationship to the next level in March 2020. Robert proposed to her and she said Yes. The Lebanese-American social media star Mia, 27 was, to wed her fiance Robert in June 2020. But due to the ongoing coronavirus pandemic, it does not appear that things would be okay until that date. Hence the couple has postponed their wedding date.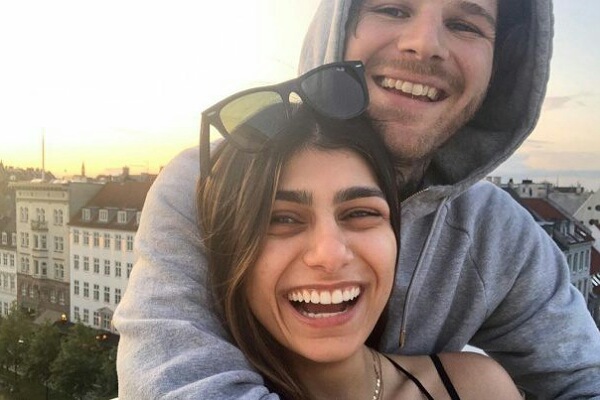 To know more about Brandi Love, click here Are Chris Potoski and pornographic actress Brandi Love still married? Know about his wife, children and net worth
This would be Mia's second marriage. Earlier, she was, married to her high school sweetheart in February 2011. But the couple separated in 2014. They applied for divorce which the court finalized in 2016. In those years, and especially between 2014 and 2015, Mia was in the porn industry doing porn videos for the masses.
Click to read more about A freak mishap! Ex-adult star Mia Khalifa suffered a ruptured breast implant when hit by an ice hockey puck and would need a surgery in 2019 for it!
Source: Sputnik