Mia Regan, the model girlfriend of Romeo Beckham: Some cool facts related to her!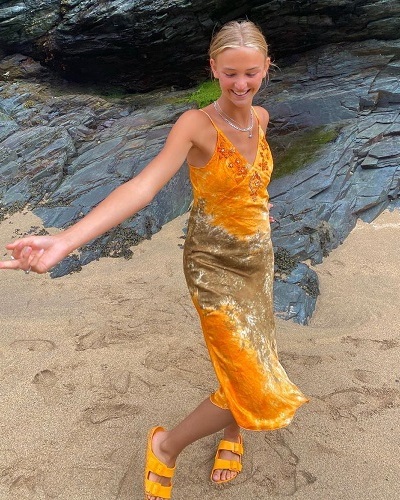 The middle son of Victoria and David Beckham, Romeo Beckham has a model girlfriend named Mia Regan.
They are in a relationship now for more than a year.
What is the age of Mia and what work is she into?
What is her family background and which company represents her in modeling?
---
This and more details of her life here!
Update: Romeo Beckham and Mia Regan split after three years of affair in 2022.
Mia Regan and her age and family life
The English model, Mia Regan is just 17 years of age. She was born on 20 November 2002 in England. Mia's original hometown is Chip, near Bath. She grew up in England and started as an Instagram model.
On her Instagram, Mia also uploads some throwback pictures of her stylish parents. She closely resembles her mother and her good looks seem to come from there.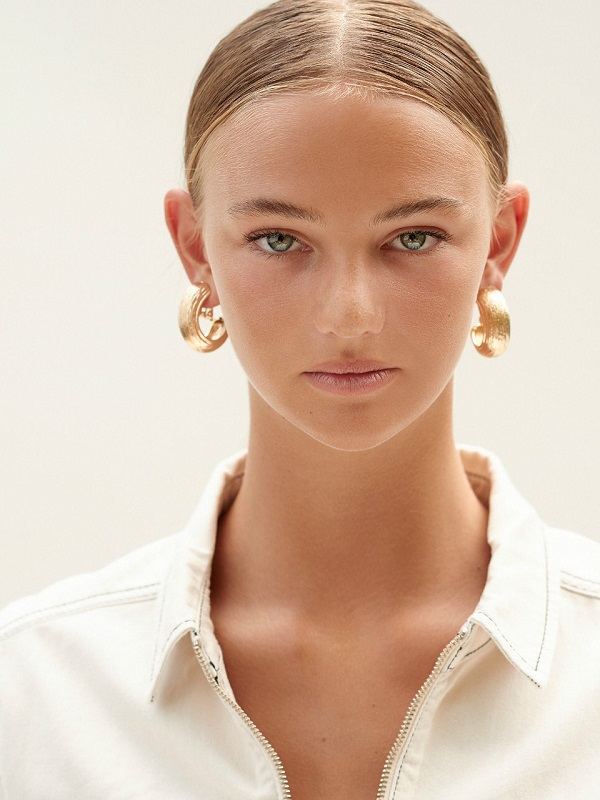 Regarding her education, there are no details available. She holds a British nationality but her ethnicity is not known.
Mia and her modeling career
The model Mia started her Instagram in July 2013. She began to post her lovely and pretty photos on it and soon gained a lot of followers. She currently has over 203.1k fans following her on her social media.
Storm Models represent her and got some really good work for her. Besides photos, Mia also shares on her Instagram some lifestyle content.
In September 2014, Mia proudly shared on her social media a signed photo from fellow social media influencer Zoe Sugg. Mia attended the Glastonbury Festival in October 2017. She has a nice height of 5 feet and 10 inches.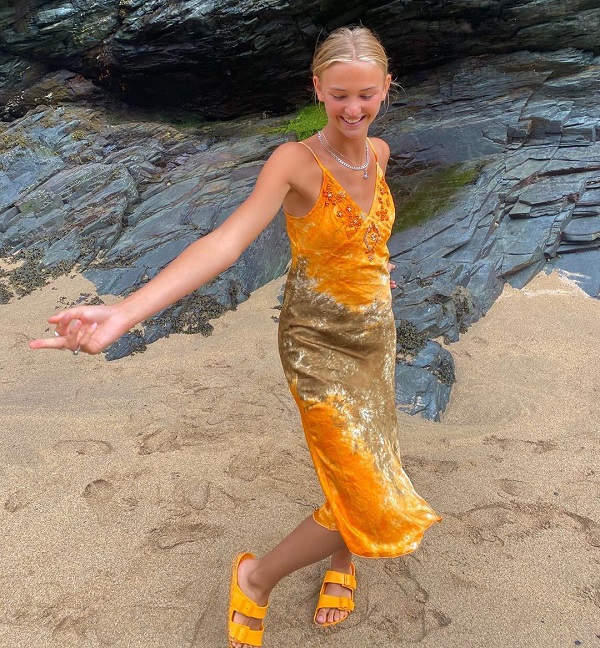 Her hair is blonde and she has blue eyes. Her bust, waist, and hips sizes are 31, 26, and 37 inches respectively. Number 7 shoe size fits her well.
Currently, Mia also models for her to-be-mother-in-law's brand collection called VVB Collection. And now besides her pictures, Mia also posts on her Instagram some loved-up pictures of herself and her boyfriend, Romeo Beckham.
Romeo and Mia-the relationship timeline
Mia is now in a relationship with the younger brother of Brooklyn Beckham and the middle son of David and Victoria Beckham, Romeo. He is also 17 years old and they are in love since May 2019.
But they went public with their relationship in September 2019. At that time, they were spotted together at  Victoria Beckham's fashion show after-party dinner.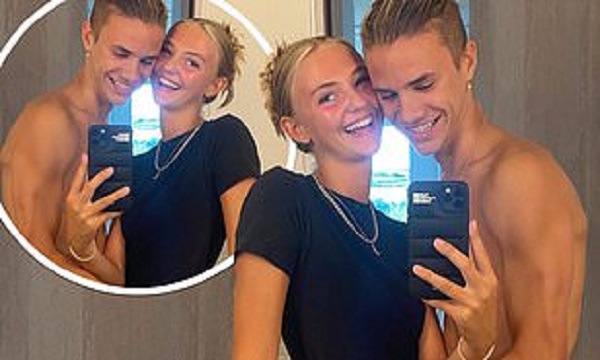 The same month, Mia uploaded a photo of Romeo on her Instagram in which she posted him birthday wishes.
In November, the two of them were on a holiday in Paris, France. At that time, they had uploaded some cute photos of them at Eiffel Tower, beside the Arc de Triomphe, Mia Regan, and at dinner.
Mia has very much become a part of the Beckham family. Her photos are visible on the family's Instagram. Victoria also is fond of this new girl in her son's life. She posted her photo on her Instagram to declare to the world that Mia is the new model for her VVB collection.
The relationship between Mia and Romeo is strong and approved by Romeo's full family.