Why was Michael Berryman born with the strange face and skull? Know about his hypohidrotic ectodermal dysplasia, discovery by George Pal, horror film career, and childhood bullying!
Michael Berryman is the name of the celebrity who converted his medical and congenital disability into something beneficial! Let us know how this icon of horror films achieved his success in spite of having not so good looks due to his medical condition which he was born with!
Michael Berryman suffered from 'hypohidrotic ectodermal dysplasia'. It was present since birth. It is a very rare condition in which the individual has fewer sweat glands, and associated with it there are developmental issues related to the hair, skin, teeth, and nails. He lacks eyebrows, teeth, and fingernails and has a small head. Due to this unusual condition, Michael Berryman had a unique appearance which he used to his advantage. His looks fitted the characters in horror movies and for villainous characters and helped him bag such roles.
Michael Berryman's career
Michael Berryman first role was that of Pluto in the film The Hills have Eyes in 1977. He also reprised the role in The Hills have eyes II in 1985. For the movie The Hills have eyes, Michael Berryman had to shoot in the desert where the temperatures used to go beyond 100 degrees Fahrenheit. Since he lacks the sweat glands, his sweating was less and he found it difficult to maintain his temperature in the desert and had to take extra special precautions in order to avoid heat strokes.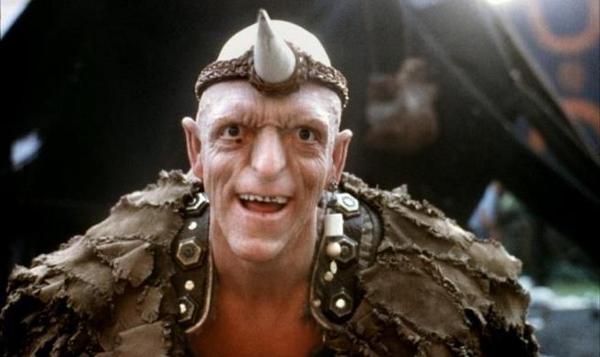 In 1985, Micheal was seen in My Science Project (1985), Weird Science (1985), Armed Response (1986), Evil Spirits (1990), Guyver in 1991 and Brutal in 2007. He also appeared in the 1994's The Crow. He was also featured in some episodes of Star Trek: The Next Generation and in The X Files. He portrayed the character of the devil in 2 episodes of Highway to Heaven.
He is seen commonly at Horrorfind conventions. He has also signed for and successfully completed international projects such as the British-Canadian horror film 'Below Zero' in 2012. He was a special guest at the San Antonio Horrific Film Fest 2010. Besides an impressive filmography, Michael Berryman has also won several awards and nominations for his great portrayal of the satanic, monstrous, villainous, and lunatic characters which he plays. His physical appearance adds to making the characters appear so real and hated.
He is still active in playing roles in the horror and science and fiction genre films. He has attained superstar fame in the horror film genre.
Probable radiation caused it
Michael had said in an interview that his father Sloan Berryman was a neurosurgeon and was assigned to Hiroshima in 1947 by the Navy. Michael was born around the same time when his father was exposed to the radiations and its ill-effects led to Michael's condition.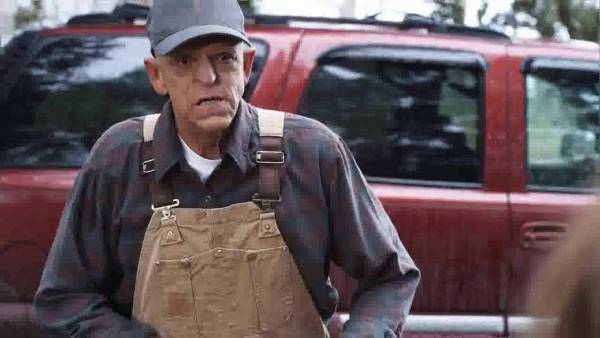 Michael also had a small cranium with fused bones which needed to be opened up to allow the brain to grow. He was also bullied in childhood due to his condition and strange appearance. Michael would go straight to the parents of the kids who teased him and complain to them stating that their child is a brat. He did a major in Art History and was into a business when director George Pal discovered him.
Michael's relationships
Michael was born on 4 September 1948 in LA. His mother was Barbara and he has a mixed ethnicity; father was Northern Irish, English and German while mother Czech, German and Swedish. His father Sloan Berryman was a neurosurgeon.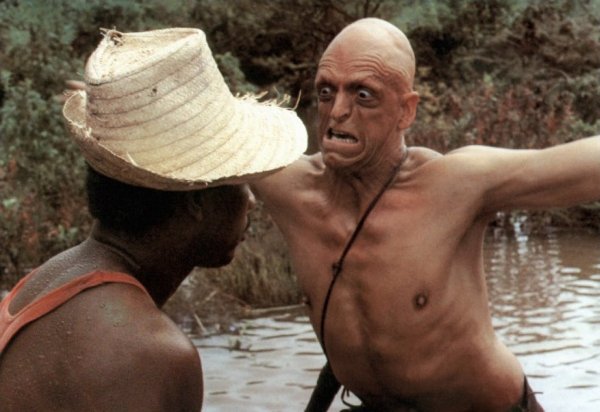 Michael is a married man. His wife's name is Patricia Berryman. They live in Clearlake, California. It is not known whether they have any children.