Michael Buble and Luisana Lopilato: Relationship History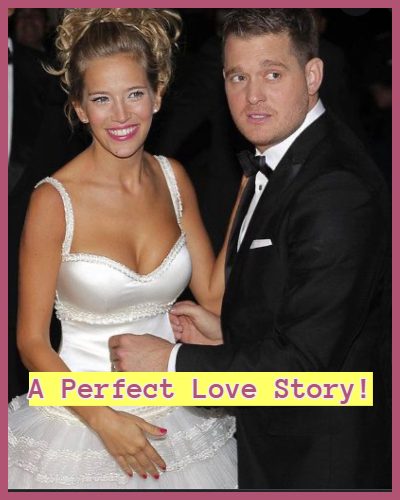 Michael Buble and Luisana Lopilato have been together for over 14 years
The couple is living a blissful conjugal life with their four children Noah,8, Elias,6, Bida,3, and Cielo
Buble's family is complete with their fourth child a baby girl Cielo Yoli Rose Buble, born in August 2022
---
Michael Buble and Luisana Lopilato love life!
The beautiful couple has been together for more than a decade. As of now, they are living a blissful conjugal life with their four children Noah,8, Elias,6, Bida,3, and Cielo.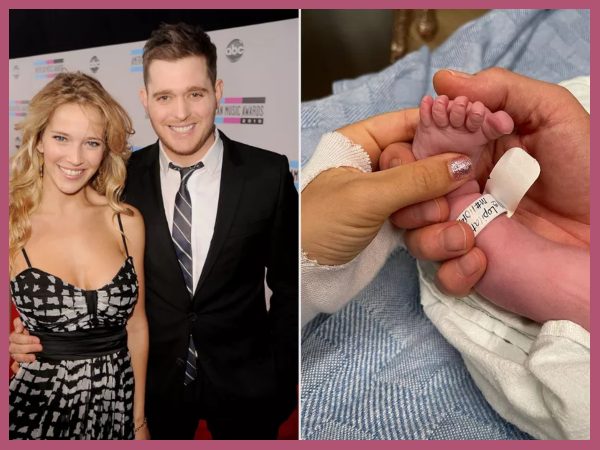 Recently, the couple welcomed their fourth child a baby girl named Cielo Yoli Rose Buble. On Friday, August 18, they announced the happy news via Instagram.
Here is a timeline of Michael Bublé and Luisana Lopilato's relationship.
First Meet
Michael Buble and Luisana Lopilato first met in Argentina in November 2008. Buble traveled to Argentina to perform in Buenos Aires.
Following the performance, the two were introduced at an afterparty which the record company threw for Buble after his show. Michael claimed it was love at first sight when he met her.
A Popular song, "Haven't Met You Yet," dedicated to Luisana Lopilato
Bublé admitted to PEOPLE that he composed his 2009 song "Haven't Met You Yet" while dating Lopilato.
He acknowledged including Lopilato in the song's music video, but he could never have predicted the future they would have. He said,
"I never believed that 15 years later, we'd have gone through all the things we've gone through and that we'd have three beautiful kids."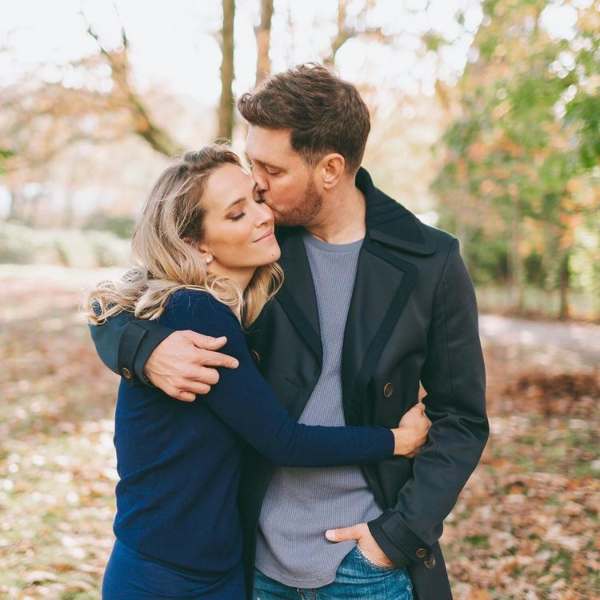 Also read "Luisana Lopilato Is Pregnant! Michael Buble, 46 Is Expecting Baby No. 4 With Wife"
Engagement Announcement
In January 2010, Bublé's representative, Liz Rosenberg, confirmed the engagement of the singer and Lopilato. He revealed that the engagement took place in November 2009.
Rosenberg stated,
"Michael proposed to his girlfriend, Luisana, in November, in front of her family in Argentina. They're ecstatic. They're adorable, in love and laugh all day long."
Happily Married
Bublé and Lopilato married in Buenos Aires in a civil wedding in March 2011, almost a year and a half after they got engaged.
The couple exchanged the vows in an intimated small ceremony with just 300 guests. The wedding took place in Argentina on March 31, 2011.
Married for the second time
Bublé and Lopilato decided that one wedding wasn't enough and married again in May 2011. Their second marriage was held in Bublé's native country of Canada.
The singer told Entertainment Tonight Canada,
"It's just another excuse to celebrate our love, have a few drinks and to dance all night."
Also read "Lusiana Vuble protects her husband Michael Buble from online accusations! What happened?"
Children
Noah, Bublé and Lopilato's first child, was born on August 27, 2013. After a gap of two years, the couple announces their second pregnancy, seeking the help of their young son Noah to do so.
In January 2016, the couple revealed the arrival of their second son, Elias. Similarly, the couple welcomed their first daughter or third child Vida Amber Betty on July 25, 2018.
Last but not least, Cielo Yoli Rose Buble, the lovely couple's second daughter or fourth child, was born in August 2022. This is probably the couple's last pregnancy.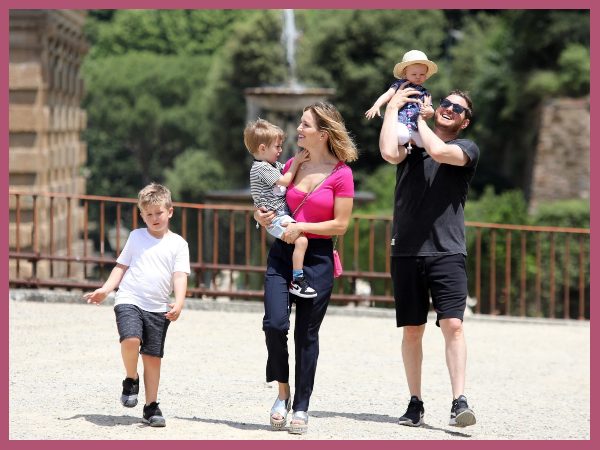 Noah had been diagnosed with cancer
Michael Bublé and Luisana Lopilato reveal that their son, Noah, has cancer on November 4, 2016. The pair posted on Facebook to share the diagnosis.
The statement reads,
"We are devastated about the recent cancer diagnosis of our oldest son Noah who is currently undergoing treatment in the US. We have always been very vocal about the importance of family and the love we have for our children. Luisana and I have put our careers on hold in order to devote all our time and attention to helping Noah get well,"
After 18 months of treatment, Noah was allegedly released from the hospital in March 2017. Later, Bublé told PEOPLE that his son's battle with illness altered the way he viewed life.
He said,
"I live with a perspective that I just didn't have before and it allows me to have no fear."
Their happy marriage's secret
In one interview with PEOPLE, Michael Bublé revealed the secrets of his happy marriage to Luisana Lopilato.
He clarified that their support of one another is what keeps them together, saying,
"My wife and I are two of the most supportive people that we know in a relationship. She's my best friend. When something good happens, she's the first person I want to tell, and equally when something bad happens."
Also read "Michael Buble's son Noah diagnosed with 'hepatoblastoma'-Know about the family's battle with this cancer!"