Michael Bublé's son Noah diagnosed with 'hepatoblastoma'-Know about the family's battle with this cancer!
Michael Bublé's son diagnosed with liver cancer
In October 2016, Canadian singer cum actor Michael Bublé's son Noah had a high fever for which he was taken to a clinic in Buenos Aires. He was suspected to be having either a throat infection or infectious mononucleosis. Throat swab was cultured and was positive. An ultrasound of the abdomen revealed a liver problem and he was advised further tests. Micheal Bublé was in LA at that time and hence he asked his wife to fly to LA. A liver biopsy was conducted on the 3-year-old child that confirmed that the child has hepatoblastoma, a kind of childhood liver cancer.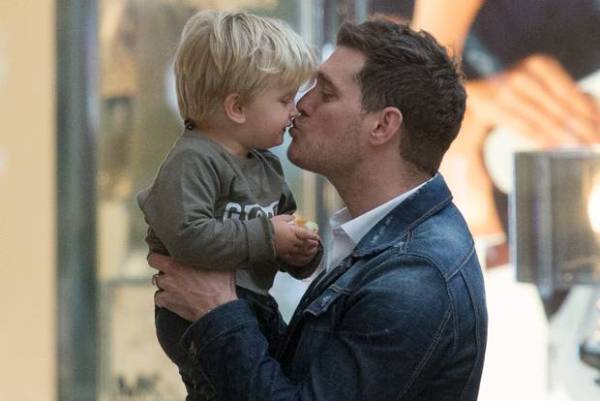 The diagnosis was made on 1st November 2016. Michael Bublé and his Argentinean wife, Luisana Lopilato were saddened and released an official statement which read:
 "We are devastated about the recent cancer diagnosis of our oldest son Noah who is currently undergoing treatment in the US. We have always been very vocal about the importance of family and the love we have for our children. Luisana and I have put our careers on hold in order to devote all our time and attention to helping Noah get well. At this difficult time, we ask only for your prayers and respect for our privacy. We have a long journey in front of us and hope that with the support of family, friends and fans around the world, we will win this battle, God willing."
Luisana had to stop for a while filming for her upcoming movie in Argentina. Michael too canceled all his appointments. He was due to perform at the December 2016 BBC Music Awards. He also was to host the Brit awards in February 2017. The doting parents decided to skip these commitments in order to be beside their toddler at a time when he needed them the most.
The treatment phase
Noah was immediately put on chemotherapy for his cancer. He bravely battled his cancer. He also had an operation to remove the tumor from his body. Luisana's elder sister Daniela said:
"The time to start a long and very difficult treatment has come but it's got to be done.They say children are normally strong to put up with chemotherapy and my nephew is a warrior."
With the medical management and monitoring and the love and support of his parents and all, Noah was soon on the road to recovery. After 4 months of chemotherapy, he was said to be clear of cancer. The family returned to Argentina where Luisana resumed the shooting she had left in between. She thanked her film producers for having understood her predicament and halting the filming for some time till her return.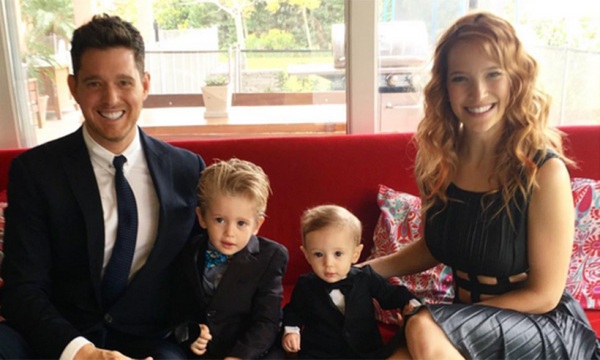 At a news conference, Luisana said:
"My faith in the fact God had a miracle helped me. I became strong so my son would get better. I transmitted that to all my friends and family, As a family we were always very united and we fought this together. We did everything we could for our son, so he would come through this. Thank God, my son is well. When things like those that happened to us occur, your take on life changes. It happened to us. Now I value life much more, the now and the today. I would like to thank people for their support, for the prayers they said, for their love, and I want them to know that they reached us and that it helped us a lot to come through this."
She thanked the doctors and her fans for all the love and support showered on them during their difficult time. Her brother Dario had also revealed to Argentinean newspapers about the recovery of his nephew. She also mentioned that Noah would be required to undergo repeated check-ups.
What is hepatoblastoma?
Hepatoblastoma is a rare malignant liver cancer of infants and children, which is primarily composed of fetal liver cells. The symptoms are minimal or vague. An abdominal mass is noticed on examination. Blood tests for alpha-fetoprotein levels, abdominal ultrasound, and liver biopsy can clinch the diagnosis.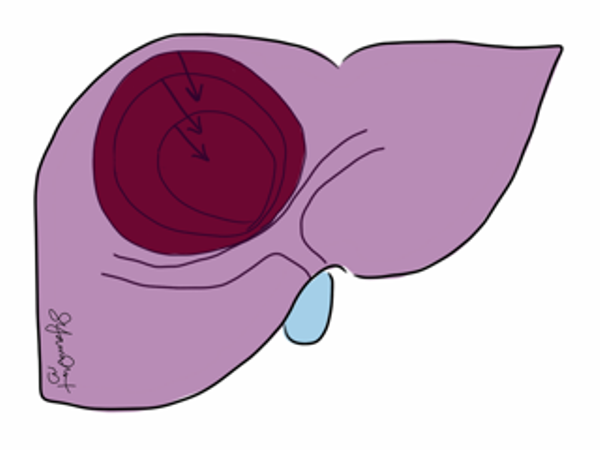 Anticancer medicines and surgical removal of the cancerous growth is employed. Liver transplantation may be needed. The prognosis is fairly good and post-therapy monitoring and tests are essential.
Short Bio on Michael Bublé
Michael Bublé is a famous Canadian singer, songwriter, actor and record producer. He has won four Grammy Awards for the Best Traditional Pop Vocal Album category till now. He has sold over 50 million records and gained international fame for his 2005 album, It's Time. More Bio…