Who is Michael C. Hall's wife, Morgan MacGregor? Dexter star has been married twice before, his affairs, breakups!
Who is not familiar with the good-looking, sexy serial killer Dexter? His real name is Michael Carlyle Hall alias, Michael C. Hall.
For Michael's role as Dexter Morgan in the television serial Dexter, he has also been awarded Golden Globe Award and a Screen Actors Guild Award in 2010. He was also featured in the hit HBO series, Six Feet Under as 'David Fisher'.
Michael C. Hall is a married man. He is married to Morgan MacGregor.
Michael C. Hall's Past Affair, Marriage, Breakup
Michael has hitched with many good looking women. He has been married to Amy Spanger in the year 2002. She is an American actress, singer, and dancer. But the couple divorced in the year 2007.
The 47 years old actor when starred as Billy Flynn, he co-starred opposite Spanger's Renée Zellweger. But their relationship did not last longer than a year.
In 2007, he started seeing his Dexter co-star, Jennifer Carpenter. In 2008's New Year's Eve the couple decided to elope. They eloped in California and they revealed that they wed in 2009 at the 66th Golden Globe Awards.
But the differences started occurring after a couple of years of their marriage, and in 2010, Hall stated that he had filed for the divorce after having been separated "for some time".
The reason for their divorce was said to be irreconcilable differences which was finalized in December 2011. Even after their separation, the couple is good friends and professional with their work.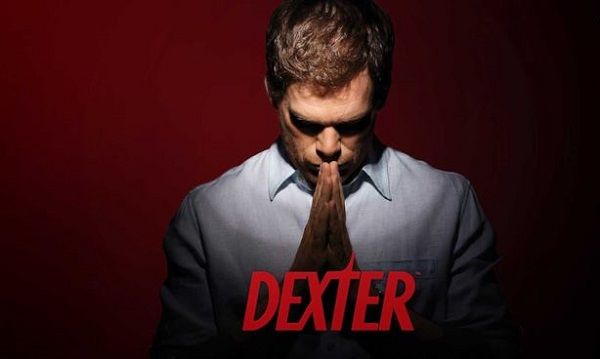 Also read Renee Zellweger: Is there a possible sequel of 'Bridget Jones's Baby'?
Who is Michael C. Hall's wife, Morgan MacGregor?
As stated above, Michael C. Hall is currently wed to Morgan MacGregor. This is his third marriage. She is a non-celebrity and by profession, she is an Associate Editor for the Los Angeles Review of Books. Moreover, she also reviews and is a book critic. She has a net worth estimated of around $2 million.
The couple exchanged rings on 29 February 2016 at New York City Hall. Their wedding details have been kept secret by Craig Bankey, the publicist.
Morgan MacGregor is a Los Angeles-based book reviewer and novelist. The couple appeared in public together for the first time in the 2012 Emmy Awards. They are residing in luxurious traditional classic six which cost them $4.3 million at Eldorado.
Is Michael C. Hall gay?
Hall spoke about his sexual orientation. According to an interview with The Daily Beast he revealed,
"not all the way heterosexual, as a rule I am heterosexual."
Adding,
"I think there's a spectrum. I am on it. I'm heterosexual. But if there was a percentage, I would say I was not all the way heterosexual."

"I think playing the emcee required me to fling a bunch of doors wide open because that character I imagined as pansexual. Yeah, like I made out with Michael Stuhlbarg every night doing that show. I think I have always leaned into any fluidity in terms of my sexuality."
Michael C. Hall's Cancer Battle
When Michael C. Hall was doing the fourth season of his hit series, Dexter when doctors diagnosed him with Hodgkin's lymphoma. He said,
"I think I've been preoccupied since I was 11, and my father died, with the idea of the age 39: 'Would I live that long? What would that be like?' To discover that I had the Hodgkin's was alarming, but at the same time I felt kind of bemused, like, 'Wow. Huh. How interesting.'"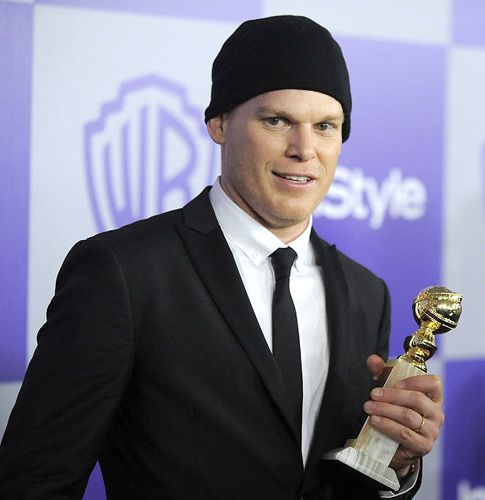 He continued his work with his diagnosis. His chemotherapy and diagnosis were kept a secret from the show's cast and crew. It was aware to the public that he has cancer in the year 2010 and till then he was recovering.
Read more about Elise Jordan considers defending Trump as similar to 'hugging a Suicide Bomber'! Also, know about the short-lived married life with her husband Michael Hastings
Short Bio on Morgan Macgregor
Morgan Macgregor is a writer and editor by profession. She came to fame when she became the wife of Michael C. Hall. More Bio…